« Weekend Gun Thread
|
Main
|
The Morning Report 6/11/18 »
June 10, 2018
Sunday Overnight Open Thread (6/10/18 )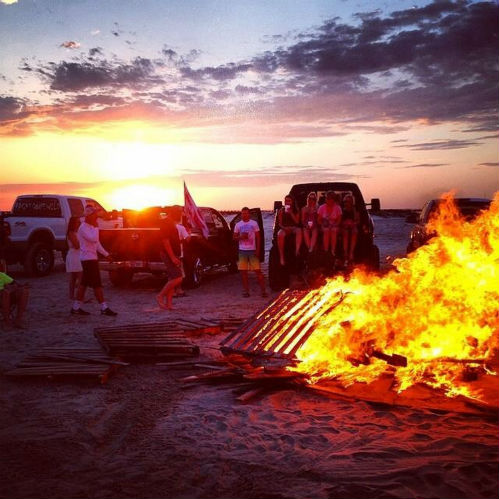 *****
The Quotes of The Day
Quote I

"Anytime you're in a primary where one candidate has done everything they can to eviscerate the other it's more difficult to have a come together Kumbaya moment afterward," Matthew Hale
Quote II

A person will sometimes devote all his life to the development of one part of his body - the wishbone. Robert Frost
Quote III

We make a living by what we get, but we make a life by what we give. Winston Churchill
*****
Everyone knows that Valu-Rite is the preferred brand. Not to this couple.


DEFUNIAK SPRINGS — A DeFuniak Springs couple was arrested after beating each other in the parking lot of Dollar General.

A Walton County sheriff's deputy arrived at the Dollar General on U.S. Highway 90 in reference to a disturbance. There, he found a man and a woman who said they had been dating for about six months.

They both admitted to drinking before the incident and were on their way to purchase more alcohol. The woman told the deputy she was "battered" by the man, but wouldn't admit to battering him
*****
*****
The TSA, Overboard or doing the right thing?

Talk about an invasion of privacy. Millions of people have watched TSA agents pat-down, search, and creep upon a 96-year-old wheelchair bound mother. While public safety and airport security is important, many are saying this was over the line and completely unnecessary. Still, others assert the TSA agents were doing their duty.

Jeanne Clarkson was traveling with her mother, Evelyn Labrier who happens to be in a wheel chair when TSA agents decided that her mother might some how pose a security threat and needed an invasive pat-down
*****
Lemonade stands that fought the law. Help from Country Time Lemonade.
*****

To good to be true? Turning air into gasoline.

A team of scientists from Harvard University and the company Carbon Engineering announced on Thursday that they have found a method to cheaply and directly pull carbon-dioxide pollution out of the atmosphere.

If their technique is successfully implemented at scale, it could transform how humanity thinks about the problem of climate change. It could give people a decisive new tool in the race against a warming planet, but could also unsettle the issue's delicate politics, making it all the harder for society to adapt.
The ONT Musical Interlude
June 10, 1962, The Beatles recorded a BBC radio program, "Here We Go", at the Playhouse Theatre in Manchester, in front of a studio audience composed largely of loyal Cavern fans. This was the last recording on which Pete Best played drums. via thisdayinmusic.com
***
June 10, 2015, The Kinks' front man and principle song writer Ray Davies was awarded with a London Legend Award at a ceremony held at the Camden Roundhouse. Davies said: "I accept this on behalf of all the young writers coming through, all the young people embarking on careers and as a symbol of the future." via thisdayinmusic.com
*****
State championship competition, girls will be boys and boys will be girls. What the hell!!! Participation trophies for everyone, amirite?

You wonder how the other runners may have felt.

On Monday, when Connecticut had its State Open track and field championships at Willow Brook Park, one person broke the State Open records for girls in both the 100 and 200-meter runs.

That person was a biological boy.

Terry Miller of Bulkeley, a transgender, won the events. In the 100 meter dash, the runner-up was Andraya Yearwood of Cromwell, also a transgender.
*****

Bill Maher, Asshole.

I feel like the bottom has to fall out at some point, and by the way, I'm hoping for it."

"I think one way you get rid of Trump is a crashing economy. So please, bring on the recession. Sorry if that hurts people, but it's either root for a recession or you lose your democracy."

Obviously he has no idea what "democracy" is.
*****

You're not the boss of me. Oh yeah, you are. Genius Award Winner.

A disgruntled employee hired a homeless man and staged a robbery to teach her boss a lesson after he repeatedly sent his wife to open the restaurant while he stayed home, Oregon police said.

Chanh Tran, 47, worked at Gina's Restaurant in Woodburn, Ore., where she opened up the eatery with the owner's wife, Chung Liu Huang – an activity she felt was unfair.
*****
Playing catch paid off for this firefighter. Tonight's Feel Good Story of The Day.
*****
Tonight's ONT has been brought to you by Plans That Go Awry.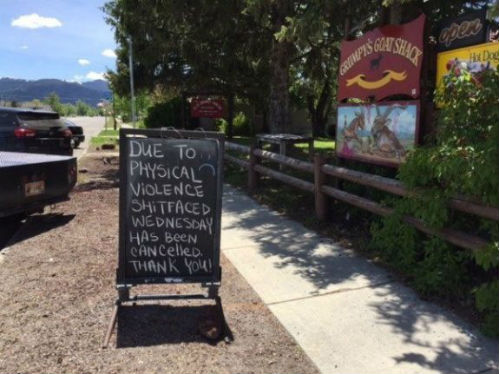 Notice: Posted with permission by AceCorp, LLC. No drink minimum, Cobs do not have access to the company safe. Light content may or may not be a thing.
Weekly commenter stats for week of 6-10-2018
Top 10 commenters:
1 [412 comments] 'Grump928(C)' [57.89 posts/day]
2 [398 comments] 'Anon a mouse'
3 [392 comments] 'Deplorable Jay Guevara, now with a spark of divinity'
4 [348 comments] 'FenelonSpoke'
5 [342 comments] 'Ruthless'
6 [339 comments] 'rickb223'
7 [329 comments] 'Warai-otoko'
8 [327 comments] 'Lizzy'
9 [304 comments] 'Christopher R Taylor'
10 [302 comments] 'Skip '
Top 10 sockpuppeteers:
1 [258 names] 'Miklos, in/flammable' [36.25 unique names/day]
2 [53 names] 'Duncanthrax'
3 [48 names] 'Cuthbert the Witless'
4 [34 names] 'Baracky O'Cracky'
5 [32 names] 'Axeman'
6 [30 names] 'Warai-otoko'
7 [29 names] 'Hands'
8 [29 names] 'Surfperch'
9 [28 names] 'Blue Hen'
10 [27 names] 'Jukin the Deplorable and Profoundly Unserious'

posted by Misanthropic Humanitarian at
10:07 PM
|
Access Comments