ę Mid-Morning Open Thread
|
Main
|
Rep. Gohmert: The FBI is Ordering Witnesses Not to Bring Documentary Evidence About the Awan Clan IT Swindle, So It Can Claim There's Nothing There to Investigate Ľ
June 07, 2018
The Morning Rant: J.V. Edition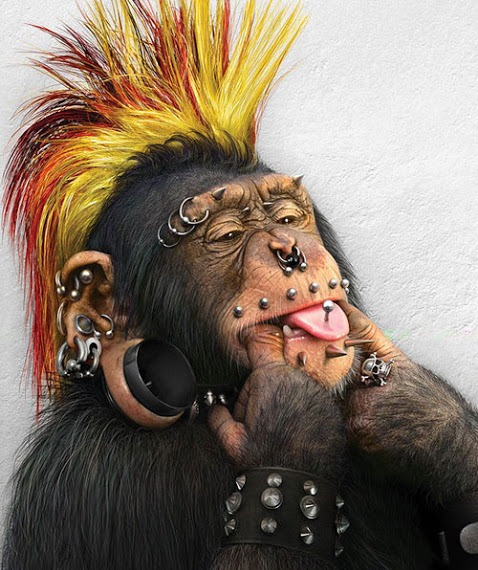 The next time some Hitlerite Leftist laments about the plight of the poor "Palestinians," point out that not only is there no such thing, the very arguments for repossession of stolen lands that are used today by the Arab world's professional refugees could be used by the Israelis, some of whom are directly descended from Jews expelled by surrounding countries.
Why International Farhud Day Stymies Invented Palestinian History
When International Farhud Day was proclaimed at a conference convened at the United Nations headquarters on June 1, 2015, its proponents wanted to achieve more than merely establish a commemoration of the ghastly 1941 Arab-Nazi pogrom in Baghdad that killed and injured hundreds of Iraqi Jews. Farhud means violent dispossession. The Farhud but the first bloody step along the tormented path to the ultimate expulsion of some 850,000 Jews from across the Arab world. That systematic expulsion ended centuries of Jewish existence and stature in those lands.
What an inconvenient relationship! Nazi Germany and the Mufti of Jerusalem! Why, it's almost as if the Arabs hate Jews, rather than the convenient "Zionist" or "Israeli." And...lest you think that the title "Mufti of Jerusalem" is some grand and glorious religious position dating back to Mohamed...it ain't. It's a political position created by the British during World War I.
******
Hah Hah Hah...that's really funny!
Except...Connecticut parents petition to ban transgender female track athletes.
Two years in a row! Two dudes who weren't good enough to run against the boys decided to run against the girls. And this moron with the laughable title of director of the Center of Gender and Sexuality Studies at Western New England College babbled incoherently that everything is just fine!

If you start to put limitations or exclusions on their participation, not only do you run the risk of violating state anti-discrimination law but also you are disregarding and disrespecting a population of students based on a core aspect of their identity, which is something that schools should not be in the practice of doing.

"I understand that it appears to many people as an inequitable playing field, but they don't have any context or knowledge about how that athlete's life would be if she weren't transgender. And it would be possible she'd be beating their daughters if she was cisgender (someone who identifies with their birth sex).
Huh? No. You are an idiot, who can't appreciate the most basic facts about biology and physiology.
******
Prof details 'barrage of microaggressions' from white colleagues
, and it's as stupid as you guessed. And don't say I never do anything for you maniacs, because I actually took a look at her personal blog, where she demonstrates that maybe she should spend more time working on her writing and less time worrying about normal human discourse that she misidentifies as offensive.
I'm an educator living in Milwaukee, Wisconsin, with connections to many places, including East Tennessee, Atlanta, and Washington, D.C. I write from my identities as a white, feminist teacher and researcher; reiki and yoga practitioner; hiker and vegan. My deepest commitments are to equity, justice, and peace. These commitments lead me to think and write about intersectional identities, embodiment, power, and rights, among other matters. In this blog, I document my ongoing efforts, struggles, and attitude of "try-try again" to align with these commitments.
Here's the thing cupcake, there is nothing deep about your commitments; they are virtue-signalling on a grand scale. You are tedious, completely derivative in your thinking, and unable to explain without buzz-words and jargon exactly what you are blathering on about. Pick up a copy of
Strunk & White; Elements Of Style,
study it, and try again in a few years.
******
Commenter Christopher R Taylor makes a really good point about President Trump and his exaggerations.
Yeah, here's the thing. Most of the time when Trump lies, he's not lying to fool people or to sell something. He's lying as he boasts or claims things. In other words, he's not trying to fool people or rip them off, he's not trying to sneak anything past you. He's just boasting. Overspeaking and exaggerating is a lie, its just not a hurtful lie to anyone but yourself.

By comparison, say Hillary's lies are just... lies. They're not exaggerations, they are inventions and the worst sort of crafty inventions meant to hurt or sneak past you. That's what you usually get from politicians.

There's a certain honesty in bragging bullcrap. People know its bullcrap right up front, and laugh. If you claim you caught a trout long as your boat, people know its a fish story about a fairly large trout, they don't feel like you're trying to pull a fast one. If you claim you dodged rifle fire from invading Nazis wearing Trump hats, then they are less amused by your BS.
******
******
My Twitter Feed
&topic=world_news">

posted by CBD at
11:00 AM
|
Access Comments