« Saturday Evening Movie Thread 06-02-2018 [Hosted By: TheJamesMadison]
|
Main
|
EMT 06/03/18 »
June 02, 2018
Saturday Overnight Open Thread (6/2/18 )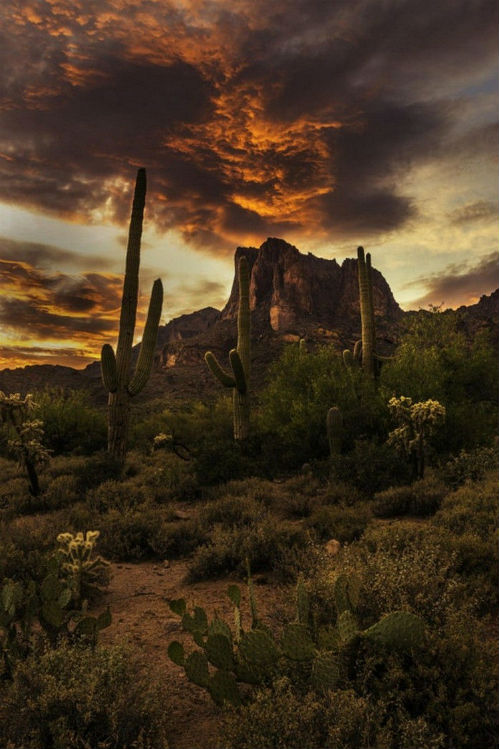 *****
The Saturday Night Joke

While installing a new door, I found that one of the hinges was missing. So, I asked my wife Mary if she would go to Home Depot and pick up a hinge. Mary agreed to go. While she was waiting for the Manager to finish serving a customer, her eye caught a beautiful bathroom faucet. When the Manager was finished, Mary asked him, "How much is that faucet?" The Manager replied, "That's a gold plated faucet and the price is $5,000". Mary exclaimed, "My goodness, that's an expensive faucet - certainly out of my price range." She then proceeded to describe the hinge that I had sent her to buy. The Manager said that he had them in stock and it was $3.49, then he went into the backroom to get one. From the backroom the Manager yelled "Ma'am, you wanna screw for the hinge?" Mary shouted back, "No, but I will for the faucet."
.............

This is why you just can't send a woman to Home Depot.
*****
*****
An excellent looking lake. But are the fish biting?

"Situated in south-east Siberia, the 3.15-million-ha Lake Baikal is the oldest (25 million years) and deepest (1,700 m) lake in the world. It contains 20% of the world's total unfrozen freshwater reserve. Known as the 'Galapagos of Russia', its age and isolation have produced one of the world's richest and most unusual freshwater faunas, which is of exceptional value to evolutionary science," writes Wikipedia.
*****
Fortunately for us Mary Cloggenstein does not live in the Bennington Triangle.

Some suspect a serial killer while others point a finger at the paranormal, but nobody has been able to fully explain the mysterious disappearances from Vermont's Bennington Triangle.
*****
The ONT Musical Interlude
*****
Woman Wants Parents To Ask Their Babies For 'Consent' Before Changing Diapers

Teaching children from a young age about the importance of consent is, well, very important.
That said, many feel one woman is going way too far in trying to make this happen. Sexual consent expert Deanna Carson wants kids to understand what consent means as well, but she wants these types of lessons to start at an age when they can't understand much of anything -- when they're still wearing diapers.
From the looks of her too much hair dye has damaged whatever brains she had.
*****

Putting the principals and beliefs of the Bible to use.

The American Bible Society, a Philadelphia-based nonprofit that translates and distributes Bibles around the world, wants employees to agree to abstain from sex outside marriage — or resign.

In a policy recently made public, the organization also defines marriage as only between a man and a woman. That means LGBT employees could be disqualified from working at the nonprofit. So could sexually active straight employees who live with a partner but are not married.

Employees who don't commit to the terms by Jan. 1, 2019, will be told to resign. The policy is a shift for the organization, which previously did not require staffers to abide by such an agreement.
An interesting employment code.
*****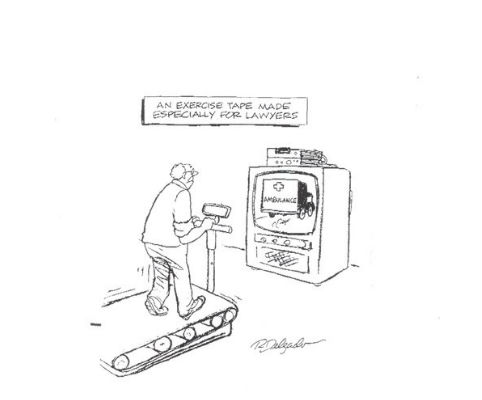 No. They are not ambulance chasers.
Injury lawyers have historically used catchy jingles and memorable slogans to entice recovering patients to secure their services. Now, the 20-second TV or radio spot might soon be replaced with ads sent directly to the phones of patients as they sit in emergency rooms.

NPR reports law firms specializing in personal injury are working with at least one digital marketing company to set up "geofences," virtual perimeters that can be used to connect ad technology with a cellphone's physical coordinates. Geofencing marketing is used to serve ads to people in small, specific geographical areas. In other cases, festivals or concert venues. In this case: hospitals. Marketer Bill Kakis told NPR that his company has geofenced "pretty much" every hospital in downstate New York and has now closed deals to advertise injury attorneys to people seeking medical care in the Philadelphia area.
*****

Hashish is not a drug, it is our Genius Award Winner.

After a five-hour standoff, police arrested a Fairfax man who had cut down a tree, threatened neighbors, jumped on a fire truck and exposed himself.


Police responded to 911 calls around 8:30 p.m. Tuesday about a man cutting down a tree with an axe and a chainsaw and trying to set it on fire, according to Fairfax County Police.

Callers reported that the man was screaming and cursing at residents in the neighborhood in the 10000 block of Wavell Road.
*****
We have heard of the times were police were not welcomed in a restaurant or coffee shop. Not at this joint. Tonight's Feel Good Story of The Day.
*****

Tonight's ONT has been brought to you by Saturday Specials or The Lack Thereof.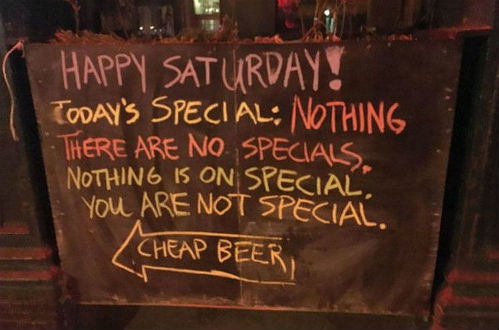 Notice: Posted with permission by AceCorp, LLC. Please don't upset the Status Quo.


posted by Misanthropic Humanitarian at
09:36 PM
|
Access Comments