« Savvy Gimmick or Accidental Genius? You Decide [Warden]
|
Main
|
The Morning Report 5/25/18 »
May 24, 2018
Thursday's ONT is Chock Full of Stuff
Question: How did socialists illuminate their homes before candles?
Answer: Electricity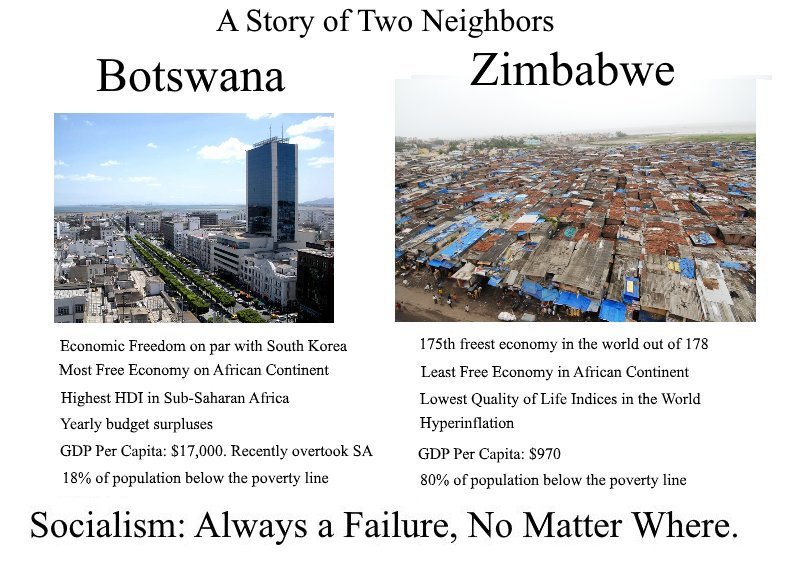 Emmanuel Goldstein

The Proggy Left has a new object for their two minutes of hate: Jordan Peterson. The Alberta-born psychology professor has stormed the battlements of the cultural battlefield and stands atop them defiantly waving his lobster-adorned flag, gathering an army of followers, much to the consternation of the entrenched overseers of allowable thought. This week a counter-volley arrived in the form of this NYT hit piece: Jordan Peterson, Custodian of the Patriarchy
Now don't get me wrong, I like much of what Peterson has to say. I'm not exactly a fanboi, but I'm not the audience that Peterson is trying to reach. Peterson is preaching certain truths that used to be universally accepted, but are anathema to Progs as they try and create their New Soviet Man. Human society is inherently hierarchical; one needs to be responsible for one's self; you can't change the nature of reality by denying it; and so on. Many people are calling him the necessary man, but why is that so?
To me it seems simple. Peterson's lectures are necessary because so many of the under 30 crowd haven't heard them. Not just that, they've been actively "educated" that black is white their entire lives. My generation, we learned these lessons at (and sometimes over) the knees of our fathers. For a large number of millennials, the father figure is a forgotten myth of antiquity. We had the lessons taught by a traditional education system that most of all taught us how to think. Education today is all indoctrination. How many 20-somethings are wandering lost and alone in a world that they not only don't understand, but one that runs counter to what they've been taught? Reality is rubbing their face in the fact that it won't be denied, no wonder they get angry and lash out. It's even working on their base: Why Jordan B Peterson Appeals to Me (And I Am on the Left)

Related:
The Fragile Generation: Bad policy and paranoid parenting are making kids too safe to succeed.
One day last year, a citizen on a prairie path in the Chicago suburb of Elmhurst came upon a teen boy chopping wood. Not a body. Just some already-fallen branches. Nonetheless, the onlooker called the cops.

Officers interrogated the boy, who said he was trying to build a fort for himself and his friends. A local news site reports the police then "took the tools for safekeeping to be returned to the boy's parents."

Elsewhere in America, preschoolers at the Learning Collaborative in Charlotte, North Carolina, were thrilled to receive a set of gently used playground equipment. But the kids soon found out they would not be allowed to use it, because it was resting on grass, not wood chips. "It's a safety issue," explained a day care spokeswoman. Playing on grass is against local regulations.

And then there was the query that ran in Parents magazine a few years back: "Your child's old enough to stay home briefly, and often does. But is it okay to leave her and her playmate home while you dash to the dry cleaner?" Absolutely not, the magazine averred: "Take the kids with you, or save your errand for another time." After all, "you want to make sure that no one's feelings get too hurt if there's a squabble."

The principle here is simple: This generation of kids must be protected like none other. They can't use tools, they can't play on grass, and they certainly can't be expected to work through a spat with a friend.

And this, it could be argued, is why we have "safe spaces" on college campuses and millennials missing adult milestones today. We told a generation of kids that they can never be too safe—and they believed us.
I've related this story before on the ONT. A couple of years ago, I sent Little out in the woods to play with another boy from the neighborhood. When he returned, he had a long, bloody scratch down one arm. Nonchalantly he said "Oh, I fell against a cable while we were climbing trees". I have to admit that I was thrilled (the scratch wasn't anything more than a scratch). "Little has been wounded by the world!" I thought. "And he didn't come crying home to Mommy. Yes!"
He talked about the great time he'd had for a few weeks following the incident. Sadly, the other kid moved away shortly thereafter and he lost his outside playmate.

Musical Interlude
Here's a little known Joe Walsh song. Here's Joe on this song:
I was with Joe Vitale at his home studio in Ohio one night. We were feeling really good and we decided to write this. It's "I Love Big Tits," but we named it just with the letters. Then we put it on one of my albums [1983's You Bought It – You Name It] and the record company missed it. They never bothered to play the whole album and they just thought it was about some kind of a sandwich or something. Like a BLT. It came out and then they heard it and they called up and said, "You can't do that." And I said, "Well, you shipped it three weeks ago. It's a little late to just be listening to it for the first time!"
More Wacky Waving Arms
Looks like Twitter has gotten rid of the "embed video" option, so you have to embed the whole tweet. Annoying.

Observant
Child spotted at swinger's party was actually just 'very short woman'
Good thing I know that Alexthechick has far to much class to be involved in something like that, or I'd wonder what she was doing in England.

What's Wrong With California?
Which Food Does Your State Hate the Most?

The Internet is Anonymous
Guy takes the meta-data embedded in photos of cats people have posted online and uses it to map where in the world the picture was taken.
Battle Royale!
Epic battle between eagle, fox and rabbit on San Juan Island (with video)
Yeah, claiming that the rabbit was involved in the battle is a little like claiming the cow was involved in my dinner. Great video though.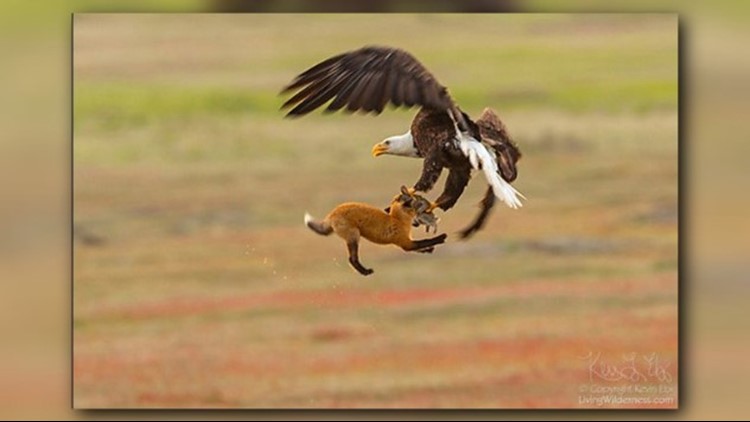 Tonight's ONT brought to you by Rolled Pig: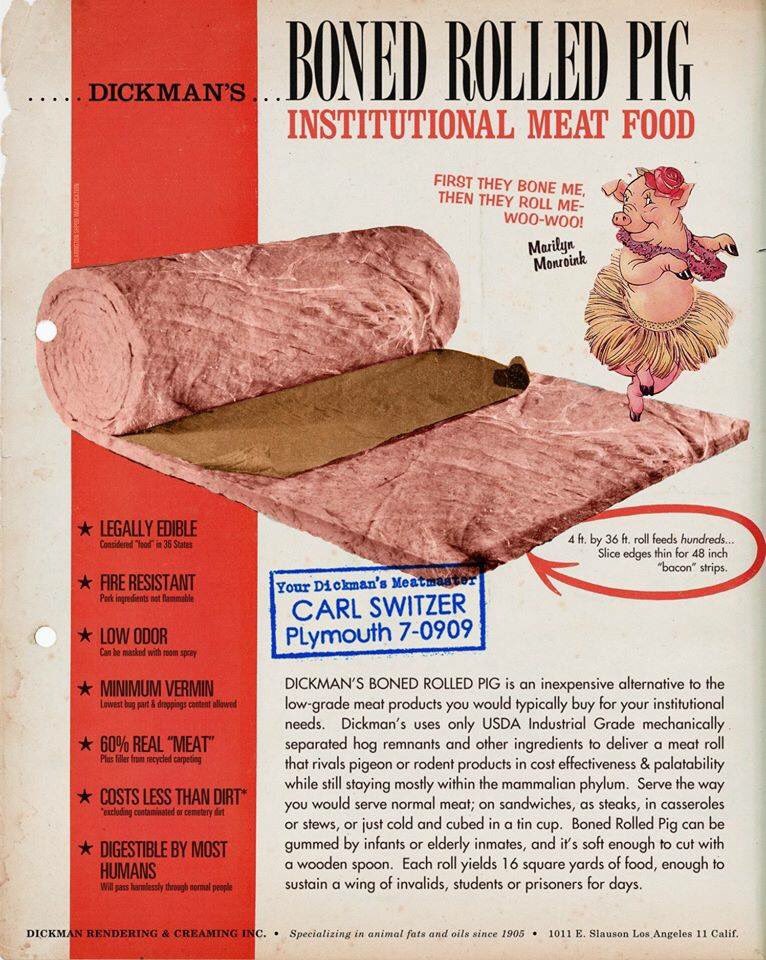 (What's This From? (H/t @Mel_lific))
The Yahoo Group would totally eat rolled pig.


posted by WeirdDave at
10:00 PM
|
Access Comments