« Mid-Morning Open Thread
|
Main
|
Media, Democrats, and NeverTrumpers (But I Repeat Myself Thrice) Are All Shrieking That Someone With Spy Connections Asked by the FBI or CIA to Spy on You Isn't Really a "Spy" »
May 24, 2018
The Morning Rant: J.V. Edition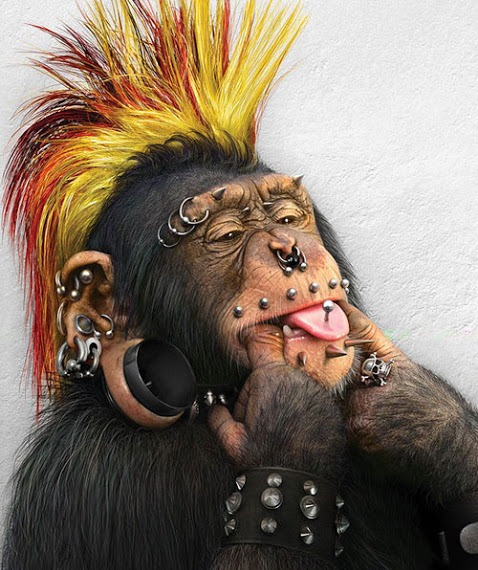 An Iran emboldened by a weak America, and enriched by an incredibly short-sighted decision by the Obama administration is a very bad thing for the world. That President Trump is pushing back forcefully against its expansionist desires is a long overdue reaction to what the world should have recognized a long time ago. After all, it had a fine template to compare it to....Chamberlain and Nazi Germany.
Morocco's foreign minister warns Iran is seeking foothold in North Africa

Bourita said that his country's intelligence service discovered that Iranian proxy Hezbollah was supplying the Polisario Front rebel group with arms. The Polisario has been fighting Morocco for independence since Spain left the Western Sahara in the 70s. Morocco annexed the Western Sahara during that time and the Polisario Front launched a bloody guerilla war before both sides agreed upon a UN-brokered truce in 1991. That truce has largely held in place.
******
The headline says it all, and since it is a WaPo link, don't bother clicking.
Proud mom orders 'Summa Cum Laude' cake online. Publix censors it: Summa...Laude.
******
BLM and the SJW shills who reflexively attack the police are responsible for the current tone in some parts of America that promote this kind of behavior.
Texas Police Release Video in Response to Woman's Rape Claim, Footage Tells Different Story
******
I knew that our borders were not secure. I knew that the depredations of illegals, both drug-runners and economic illegals were a significant problem. But this brings it into stark and chilling perspective. We need to protect our entire southern border, and we need to do it now.
Outside the Defensible Perimeter
This is shocking. How can a government allow this to occur on American soil? This sounds more like Somalia or South Africa or Afghanistan.

******
My Twitter Feed
&topic=world_news">

posted by CBD at
10:57 AM
|
Access Comments