« Saturday Gardening Thread: A Moss Rose by Any Other Name . . . [KT]
|
Main
|
Chess Thread 05-19-2018 »
May 19, 2018
Ace of Spades Pet Thread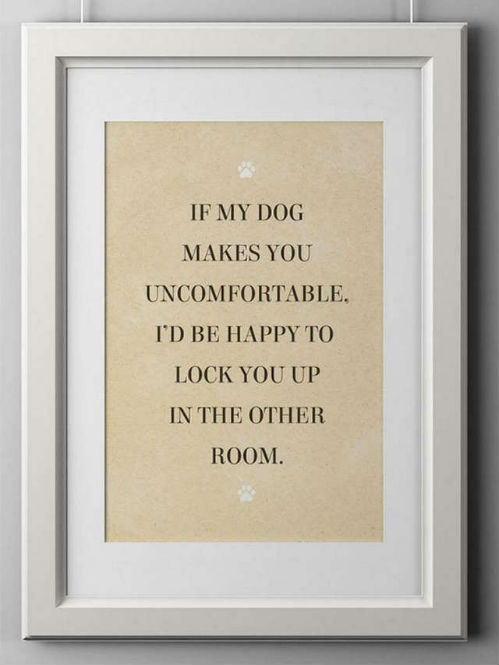 ***

Good afternoon. Welcome to the almost world famous Ace of Spades Pet Thread. Sit back and relax!
***
A Little of This. A Little of That.
***
***
A Moron's Story
I had a paper route as a 10yr old in the 70's (so, no pics). It was mostly older people who all seemed to have a dog in the house. There were three I still remember.

First up, the evil one and the only one on my entire route that I didn't like- It was a Chihuahua named Pancho who defined the phrase "ankle biter". He might have got "punted" once. :o)

Then there was "Snuffy"- a Scotch Terrier who initially would jump all over me when "collecting" until I trained him to wait until "business" was done (His owner found her purse). I would just snap my fingers and point- and he would sit there until I got paid- then he got a little time with me.

The most awesome was a Jack Russell named Doc who lived in a house with a 75 foot setback where all you had to do was ring your bicycle bell. He'd bust through the doggie door and fly down the hill. But, if you tried to just hand him the paper, he would turn his head. You had to get off your bike and pet him a couple times and tell him he was a "good doggie". Then he would fly back up the hill with the paper in his mouth. Dogs can be great sometimes.

"Lurker" Scott
***

Hey Mis Hum,
I'm not much of a bird lover, but I thought this video was pretty hilarious.
One of these days I will send some pictures of our two wild and crazy Golden Retrievers. My wife and I are big fans of the pet thread.
Bob - a deplorable lurker in Tennessee
Thank Bob, that deplorable lurker for this Funny video.
***
Meet The Pet Morons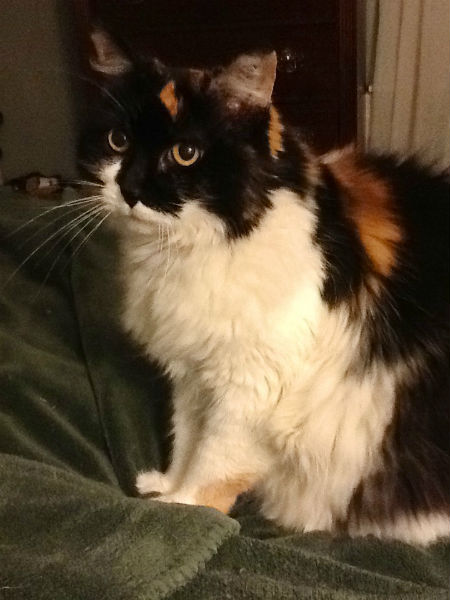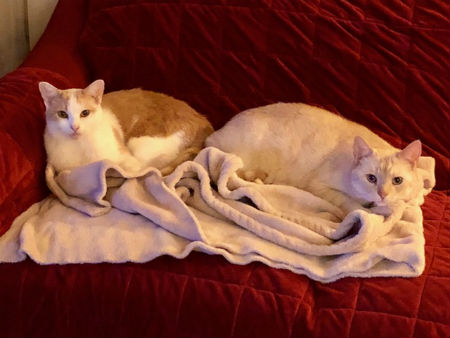 When I finally got the nerve to send in my library photo, I had such good luck with it, I thought I should go ahead and send in pet photos. Use one or both or neither, as you deem fit.

FIRST photo: The late, great Coco the Psycho Cat. She was crazy as a loon, but it didn't matter. She was so beautiful, she had no reason to be normal.

SECOND PHOTO: Our two current cats. On the right is King Tut, who we rescued from the local Cat Haven shelter after his owner turned him in. I cannot understand why anyone would turn him in, this is the friendliest, most lovable, HUGE cat. On the left is Leffe. We took him in from our niece, when we all realized that both Tut and Leffe were bored being only cats, and they needed cat company. Tut and Leffe bonded within a day, and like to play hide & seek then jump and pounce with each other, when they aren't napping. - Fran
Thank you for going through your photos and submitting these for the Horde. They look like happy critters. It's obvious you're a "good human".
*****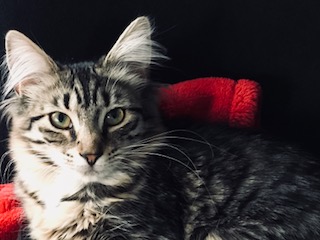 Companion to Sir Calvin, definitely some Maine Coon cat but born of a barn cat. Plays fetch, offended by bathroom rugs.-Len
Looks fluffy and fun!
*****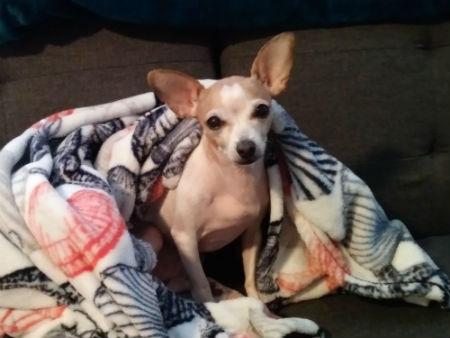 This is my Chihuahua, Caya. I've been been a lurker and occasional commenter since 2005 and Caya entered my life in 2009. Ace and Caya have been the only constants in my life for many years and have sustained me through some tough times. Caya was abused before I got her so she's very wary of anyone but me. I believe her motto is "All mama, all the time". She's happiest with what I call The Trifecta - on the couch, on my lap, wrapped in her blanket. - IAjewels
Wow. Quite the life Caya has. Every dog deserves their own blanket. Thanks for the submission.
*****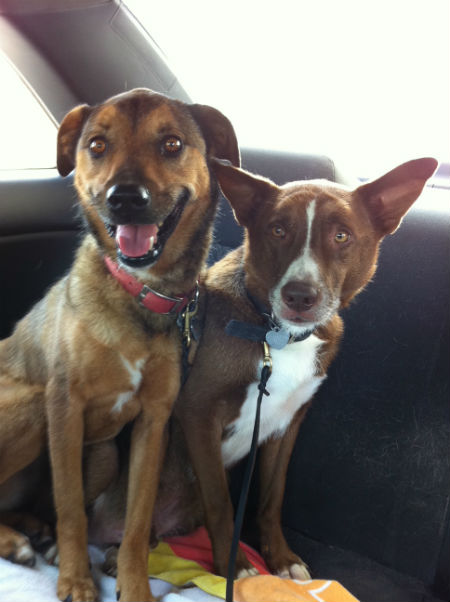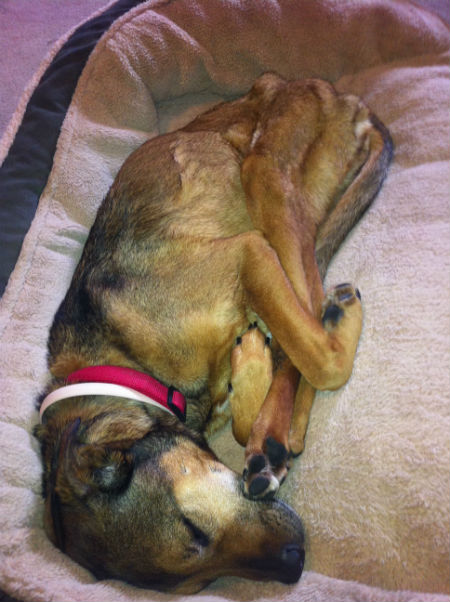 I'm sending a two pictures of my first, sweet pups. Their names are Eppie Sue and Pablo. Eppie Sue is the one with the sweet smile and Pablo is the one who looks like he's afraid we're up to something. I'm afraid he's right. I took this picture on our move from Arkansas to Connecticut. They were terrific car riders.

Eppie Sue was my first, and best, dog. I found her outside my apartment when she was a puppy, but couldn't keep her. A friend took her to the animal shelter where no one adopted her and she was set to be euthanized. They called me the day before her time was up and I happily agreed to adopt her. We moved into our first house a few weeks later. Eppie Sue was very shy, but once she warmed up to a person, she would be your friend forever. If you were ever mean to her, she'd remember that too. She could keep a grudge longer than anyone.

I decided Eppie needed a friend after watching her play with Pablo, who was a friend's foster dog. After babysitting Pablo for a weekend, I decided to keep him. He was a also very shy, but incredibly smart. Together, they slowly grew a little less weary of people.

Eppie and Pablo were the best friends. One February, I let them out. I didn't realize that their wireless fence wasn't working. By the time I realized it, they were gone. We searched and searched, but could not find them. Three weeks later, I heard a little whining at the front door, and Eppie Sue was sitting there looking through the window. The second picture is of her sleeping after she got home. She was very thin and needed surgery to help her walk normally again. She did not bring Pablo back with her though. If she could have, I am sure she would have.

We adopted another dog after Pablo, but Eppie just tolerated him. Eppie Sue moved with me seven times and lived for about 13 years. The last three were bonus years. She passed away in April of 2017. I miss them very much and I'll always wonder what happened to them on their "adventure." - Heather
What a cute pair. Sorry to hear they are no longer with you. We appreciate the photos and the story.
***

What a fine bunch of pets this week. Thank you so much for taking the time to send in a story and their photos.
Do you have an animal story? Have a photo or two you would like to share with us? Well you can reach us at petmorons at gmail dot com.
Have a great week.


posted by Misanthropic Humanitarian at
03:05 PM
|
Access Comments