« A Perfect Evening Spoiled by the Self Sabotage of Victimhood [Warden]
|
Main
|
The Morning Report 5/16/18 »
May 15, 2018
Tuesday Overnight Open Thread (5/15/18 )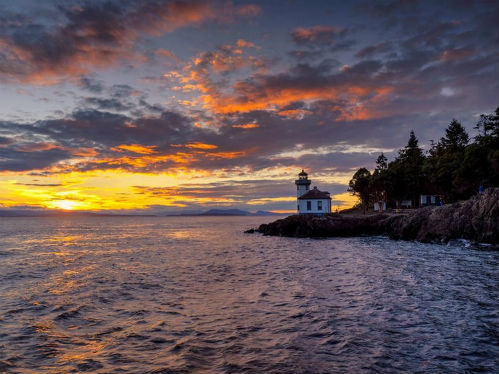 ******
The Quotes of The Day

Quote I

The President is not my father and the State is not my God. Politicians are not my heroes and bureaucrats are not my priests.Ace of Spades

Quote II

"Those are terrible actions," Sanders said, stopping short of calling them war crimes. "Instead of applauding Israel for its actions, Israel should be condemned. Israel has a right to security, but shooting unarmed protesters is not what it is about." Sen. Bernie Sanders (I-VT)
Quote III

"John McCain is the single greatest political leader of our time," Dana Millbank

Quote IV

I love criminal defense lawyers. I mean, I could never do what they do because they represent violent people who need to be kept away from my family. But damn, do we need these people to be willing to stand up there and take an occasional punch. Ellie Mystal
*****

Let me guess. I bet this vile disgusting man didn't have to use Obamacare.

Former Senate Majority Leader Harry Reid (D-NV) is undergoing treatment for pancreatic cancer in Baltimore, MD. From Politico:

"His doctors caught the problem early during a routine screening, and his surgeons are confident that the surgery was a success and that the prognosis for his recovery is good," Reid's family said in a statement Monday. "He will undergo chemotherapy as the next step in his treatment. He is now out of surgery, in good spirits and resting with his family."
*****
*****
It's about time. Flying taxis.

Flying cars? Of course it's Tim Wilson time NSFW

*****

Hotties should feel safer now when stopped in Kansas.

In the highly unlikely possibility that a Kansas police officer's body camera gets turned off during an incident, it might be the result of a new state law signed on Thursday by Governor Jeff Colyer. The law states that it is illegal for a Kansas cop to have sex with someone pulled over for a traffic violation or someone detained in a criminal investigation.

As the Wichita Eagle reports, the new law bans sexual relations "during the course of a traffic stop, a custodial interrogation, an interview in connection with an investigation, or while the law enforcement officer has such person detained."
*****

If you're going to run with the big dogs you better know how to lift your leg and not be a little whiner bitch.
*****

Will Seattle kill the goose businesses that laid the golden egg?

Seattle leaders on Monday unanimously approved a tax on large businesses such as Amazon and Starbucks to fund the fight against homelessness after weeks of heated debate and raucous hearings.

The City Council backed a compromise plan that will charge large businesses about $275 per full-time worker each year, lower than the $500 per worker initially proposed. The so-called head tax would raise about $48 million a year to pay for affordable housing and homeless services.

The debate over who should pay to solve a housing crisis exacerbated by Seattle's rapid economic growth comes amid skyrocketing housing prices and rising homelessness. The Seattle region had the third-highest number of homeless people in the U.S. and saw 169 homeless deaths last year.
*****
She won't let the 2016 election go. But, at least Hillary is able to stay out of the poor house.

Is Hillary Clinton so down on her luck – or 'dead broke' – that she has to hawk picture books on her website for an absurd amount of money?

The book, titled "#STILLWITHHER," is at the very least another indication that the former first lady just can't let go of 2016. She can't move on!

It features photographs from Clinton's failed 2016 campaign, taken by award-winning photojournalist Barbara Kinney.

To be fair, the $3,000 version is considered a collector's edition, as it sports a super neat wooden box (Al Gore might call it a lockbox) that converts into a stand to display these remarkable images of Hillary.

Imagine all the under the table cash she would be hauling in if she had been elected president.
*****
WTF is wrong with "Educators"? Let's arrest and put into handcuffs a 12 year old with Autism.

Handcuffed and hauled away. It happened Monday to a 5th grade autistic student at Conroe Independent School District's Bozman Intermediate school.

The offense alleged against 12-year-old David Sims is brandishing an "imaginary" rifle at his art teacher, an educator who apparently felt threatened.

"She (CISD Police Officer) just put handcuffs on me and told me I need to go with her," said David Sims.

Whatever happened to common sense?
*****

When you have to go, you have to go. Maybe NSFW
*****

Your choice: Privacy or convenience?


Thousands of people in Sweden have implanted microchips beneath their skin to replace their wallet and keys, among other everyday items, Agence France-Presse reported Sunday.

The size of a grain of rice, these tiny microchips use radio frequency identification, or RFID, to interface over a range of frequencies with other connected devices. They are being used by approximately 3,000 people in Sweden who value convenience over potential privacy violations.

Implants have become so common in the country that people can purchase train tickets and upload them onto the chip. One woman in Sweden uses her microchip to open her gym and office door by simply waving her hand over a small box and typing in a code, according to AFP. Swedish biohacking group BioNyfiken even started to organize "implanting parties" where groups of people line up to get the kernels embedded.
If these people were animals, what would they be, lemmings or sheep?
*****
The ONT Musical Interlude
***
*****

Top ten baby names in the USA. Believe it or not, they aren't too crazy.
*****
Virtue signalling all of your energy needs away in California.

Some people like solar panels on their homes because it's free electricity, and are promised that any excess energy will be used as a credit against nighttime demands for electricity. Indeed, there is an allure of being disconnected from any grid and being energy self-sufficient. But for new housing tracts, this means adding tens of thousands of dollars upfront for marginal gains later. But this sacrifice to appease the God of Global Warming is deemed sufficient enough to not only offset "carbon" in the atmosphere, but also to assuage the guilt of the rich as the poor suffer in hell-holes in neo-Feudal California.
*****

Let sleeping dogs cows lie or something like that. h/t fastfreefall
*****

She does not have a criminal record. Yet. Genius Award Winner.

A mother and son were arrested on Mother's Day after an argument over alcohol turned violent in Polk County.

A deputy was called to a home in Lakeland Sunday evening and arrested 27-year-old Seth Bryant and 54-year-old Judy Bryant.

According to an arrest report, Seth Bryant and his father got into an argument when Seth demanded that he be allowed to have more alcohol. The father told deputies their argument turned physical when Seth put his fist against his face and pushed him with it.
*****

Climbing a mountain? Climbing a mountain and a double amputee? Tonight's Feel Good Story of The Day.
The spring summit season on Everest is now underway. Over the next few days, scores of climbers will head to the top of the 29,029-foot peak. Yesterday saw the first successful summits of the year on the world's highest mountain, and among them was a global first.

Xia Boyu, a 70-year-old double-amputee from China, was part of the first commercial squad of climbers to reach the summit of Everest on Sunday. Boyu had waited more than 40 years for this opportunity.
******

Tonight's ONT has been brought to you by Moron Socks.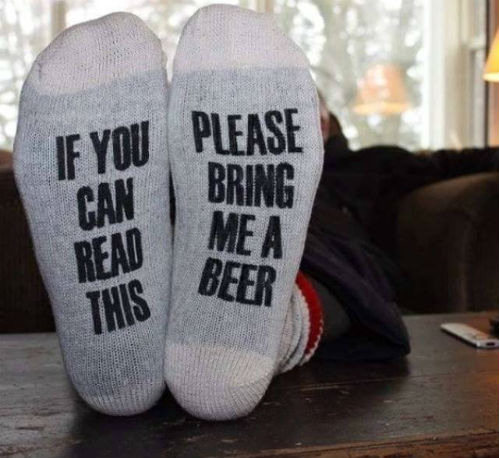 Notice: Posted with permission by AceCorp, LLC. All sorts of allergens were used in the making of this ONT.

posted by Misanthropic Humanitarian at
10:06 PM
|
Access Comments