« Fat Woman Knows She Can't Fit Into Harry Potter Ride's Seats But Tries to Do So Anyway So That She Can Complain About Fat Exclusion
|
Main
|
The Morning Report 5/11/18 »
May 10, 2018
Thursday Night's ONT is High
Good evening, Grammar Nazis. How's tricks? (Edited to please the unwashed Horde)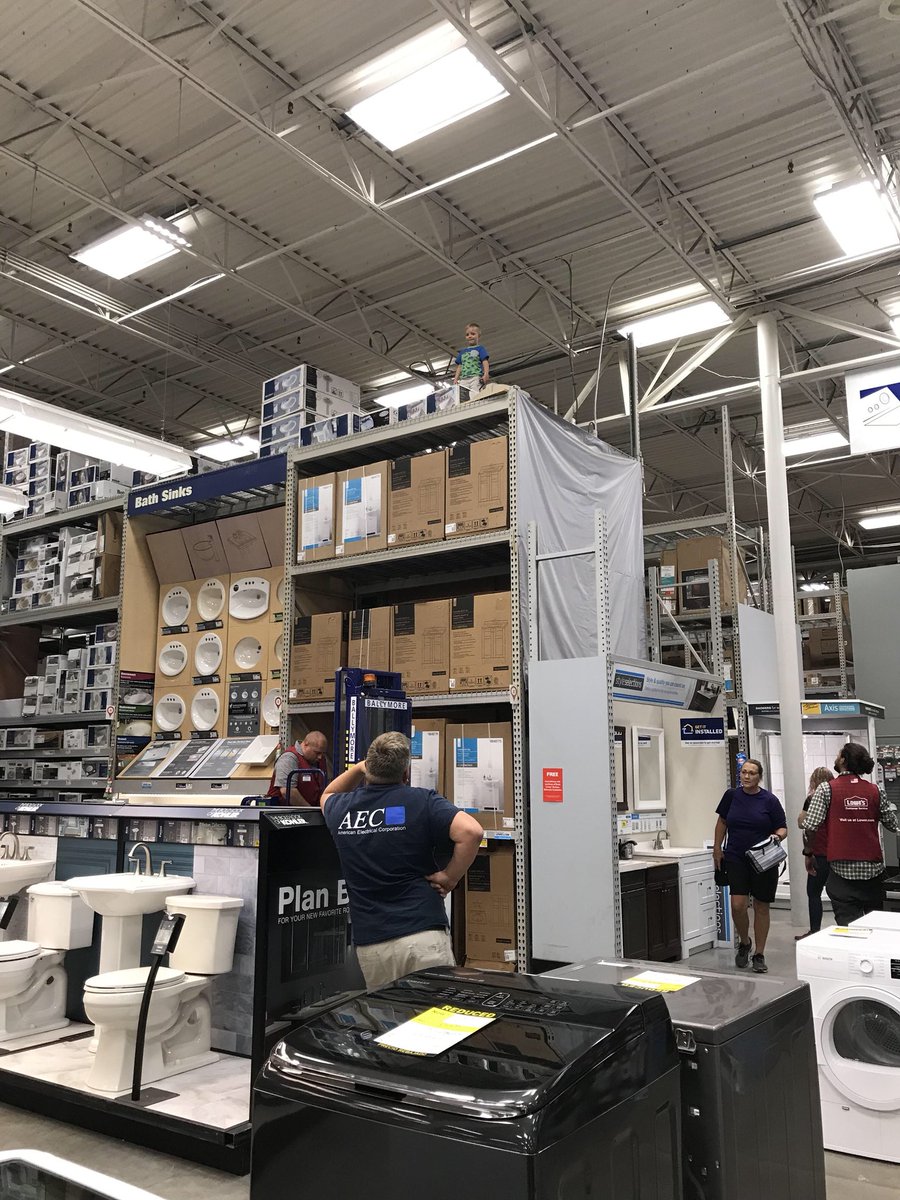 Top o' the world, ma!
In unrelated news, the corporate counsel for Lowe's just had a heart attack.
When in Rome, Visit Rome
Rome was by far our favorite of the European cities we visited in March, but I kind of wish I'd seen this:
Unfortunatrely, acording to Mike Duncan, who did the excellent History of Rome podcast, the exhibit ran out of money, and the whole thing is just sitting in a dark warehouse. Such a pity. Seriously, though, if you're at all interested in Roman history, you must listen to the above podcast. It's just that good.

That's Going to Leave a Marx
Yes, it's that Richard Marx. Apparently he's right here waiting on Twitter to troll people.
This....is CNN
People have tried to stop lava from flowing. This is why they failed
That's some serious reporting right there. I'll take "Because it's fucking lava for $500, Alex".

Socialism, Coming Soon to a Country Near You!
The Venezuelan Horror Continues to Horrify

A Clunker of a President

So, what's left of JEF's "legacy"? How about Cash for Clunkers? Surprising nobody with half a brain or more, the program has been studied and they found that Obama's Cash for Clunkers harmed the industry it was meant to help. Not only do these idiots think 1984 is a guidebook, they also think the broken windows fallacy is sound economic policy.
Cash for Clunkers was even worse than it seems, especially for those with low incomes, the very demographic politicians are always claiming they want to help. By destroying so many cars, they kept these cars from entering the used car marketplace. With the supply of used cars cut, but the demand unchanged, what used cars were available increased in price. Who most needs to buy used cars? People with low incomes who can't afford new cars. Shit Midas strikes again.

Un-Bear-able

Man mauled to death by bear while taking selfie with it

Video (no blood) at the link. Look, I'm sorry this guy is dead, but if you see an injured bear, and immediately rush over to take a seflie with it, you kinda deserve to die. I'm just sayin.
Related: Cornell student takes off her clothes in class to protest the sexualization of women. I have a modest proposal. Every time one of the feminists takes off their clothes and demands that she not be treated as a sex object, all the men around her should just start masturbating. That would end this nonsense real quick. Only flaw is, a lot of these women aren't attractive enough to, er, inspire that response. (Satire guys. It's satire)
Also related: When making a sandwich is a crime against feminism
A young mother asks an online mommies group for recipes for sandwiches to put in her husband's lunch. She is immediately savaged by feminists. Joyless shrews.
Mossad Meme

Lefty Tries to Shut Up an Immigrant From Communist Romania With "Privilege". She Chose.....Poorly
The New York Times Attempts Journalism
Meet the Renegades of the Intellectual Dark Web

There's a lot to unpack in this article. In tone there's more than a little hint of the typical NYT "The natives are revolting" sneer, and some ingrained bafflement that people might be no longer trusting in the traditional institutions of America as wholesome and good. Just read it, although I'll tell you one thing, it would have been a much better piece if Salena Zito had written it. More than any other reporter working today, she gets it. She understands why there is an explosion of populist movements in the country today. For example, she recently wrote this: The 2016 election was far from a fluke. Even though on the surface the two articles appear vastly different-Weiss in the Times is examining "renegade intellectuals" while Zito in the Post is concerned with regular folks in flyover country, the two are part of the same, larger phenomenon. America is finally reaching the push back point against decades of Marxist encroachment on our culture and government. The real question is whether or not the Marxists are going to let the pendulum swing back-they're so close to their goal of destroying America that they can taste it. That's why I'll close with this: The Surprisingly Solid Mathematical Case of the Tin Foil Hat Gun Prepper
While we don't have any good sources of data on how often zombies take over the world, we definitely have good sources of data on when the group of people on the piece of dirt we currently call the USA attempt to overthrow the ruling government. It's happened twice since colonization. The first one, the American Revolution, succeeded. The second one, the Civil War, failed. But they are both qualifying events. Now we can do math.

(Equations omitted, they're at the link)


Stepping through this, the average year for colony establishment is 1678, which is 340 years ago. Two qualifying events in 340 years is a 0.5882% annual chance of nationwide violent revolution against the ruling government. Do the same math as we did above with the floodplains, in precisely the same way, and we see a 37% chance that any American of average life expectancy will experience at least one nationwide violent revolution.

This is a bigger chance than your floodplain-bound home flooding during your mortgage.
Tonight's ONT brought to you by guns: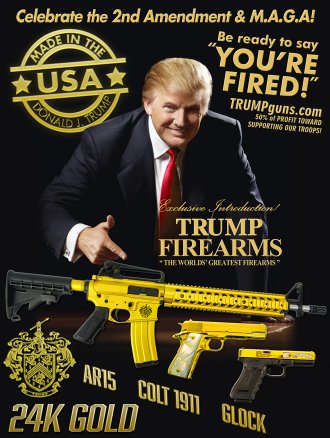 The Yahoo Group's guns fire 24-karat gold bullets

posted by WeirdDave at
10:00 PM
|
Access Comments