« Senate Primaries Open Thread
|
Main
|
The Morning Report 5/9/18 »
May 08, 2018
Tuesday Overnight Open Thread (5/8/18 )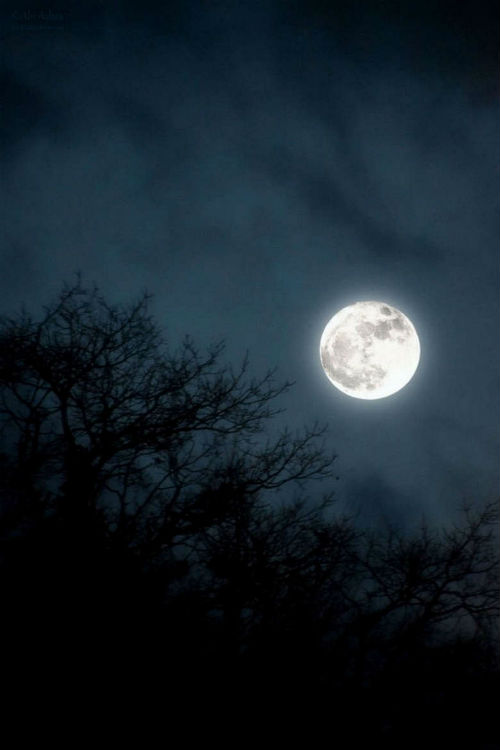 (Fly Me To The ONT)
*****
The Quotes of The Day

Quote I

The urge to pass new laws must be seen as an illness, not much different from the urge to bite old women. Anyone suspected of suffering from it should either be treated with the appropriate pills or, if it is too late for that, elected to parliament [or congress, as the case may be] and paid a huge salary with endless holidays, to do nothing whatever. Auberon Waugh

Quote II

History isn't just the story of bad people doing bad things. It's quite as much a story of people trying to do good things. But somehow, something goes wrong. C. S. Lewis

Quote III

I cannot trust a man to control others who cannot control himself. Robert E. Lee

Quote IV

"The head of the European Commission must honor the experience of the past of all Europeans and peoples of Europe, and avoid trivializing the memory of the destruction carried out by totalitarian regimes. Such trivialization is precisely what resonates from the honoring of the memory of Karl Marx on the 200th anniversary of his birth" The Baltic Times
*****

Why celebrate V-E Day when you can celebrate Karl Marx's birthday?

On this day in 1945, both Great Britain and the United States celebrate Victory in Europe Day. Cities in both nations, as well as formerly occupied cities in Western Europe, put out flags and banners, rejoicing in the defeat of the Nazi war machine.

The eighth of May spelled the day when German troops throughout Europe finally laid down their arms: In Prague, Germans surrendered to their Soviet antagonists, after the latter had lost more than 8,000 soldiers, and the Germans considerably more; in Copenhagen and Oslo; at Karlshorst, near Berlin; in northern Latvia; on the Channel Island of Sark–the German surrender was realized in a final cease-fire. More surrender documents were signed in Berlin and in eastern Germany.
*****

Oh what does a city do when history is too gruesome? Why you move the history when you remodel. Yes, Virginia Communism is gruesome.

The proposed removal of a statue in New Jersey honoring victims of a 1940 Soviet massacre of Poles has sparked a cross-Atlantic war of words, with a Polish senator decrying the move and Jersey City's mayor calling that man an anti-Semite with no moral authority.

The memorial commemorates the Katyn massacre of tens of thousands of Polish officers with shots to the back of the head. The bronze statue depicts a Polish soldier gagged, bound and impaled in the back with a bayonet. It stands on a granite base containing soil from the Katyn Forest, where many victims were buried on the western edge of Russia.
*****
The State of New York continues to go after the NRA anyway it can.

Insurance broker Lockton will pay a $7 million fine for administering National Rifle Association (NRA) member insurance programs in New York that officials say violate several state laws.

The settlement with Lockton is the first in what is a broader investigation by New York regulators that is also looking into the involvement of Chubb, Lloyd's and the NRA in insurance programs for NRA members.

The main NRA program of concern in New York, Carry Guard, is underwritten by Illinois Union Insurance Co., an excess and surplus lines carrier subsidiary of Chubb Ltd. Lockton administered it through its Lockton Affinity subsidiary, which is a licensed excess line broker in New York.
*****

It appears a software glitch led to Uber autonomous car/pedestrian death.

The fatal crash that killed pedestrian Elaine Herzberg in Tempe, Arizona, in March occurred because of a software bug in Uber's self-driving car technology, The Information's Amir Efrati reported on Monday. According to two anonymous sources who talked to Efrati, Uber's sensors did, in fact, detect Herzberg as she crossed the street with her bicycle. Unfortunately, the software classified her as a "false positive" and decided it didn't need to stop for her.
*****

To retire or not to retire is the question.

The Washington rumor mill is churning with speculation about whether Justice Anthony Kennedy will retire at the end of the Supreme Court's term next month.

The rumors seem to pop up annually in recent years. But with Kennedy's 30th year on the high court passing in February and the justice nearing 82, the whispers about his future seem to be growing louder.

And congressional Republicans haven't been shy in vocalizing their hope for a vacancy on the high court before the 2018 midterm elections. Sen. Dean Heller, R-Nev., for example, told an audience in March he believed Kennedy would retire around early summer
*****
If the new and improved gas can weren't enough. How's that facial recognition working out for you?

The South Wales Police deployed a facial recognition technology at the June 2017 Champions League soccer final in Cardiff, and 92% of the people identified by the system as matches for suspiciousness were false positives.

The 92% figure became known after Wired UK and The Guardian used public records requests to get statistics on the usage of facial recognition at the event; they discovered that the system generated 2,470 alerts, 2,297 of which were faulty.
*****
The ONT Musical Interlude
May 8, 1911, Born on this day, American blues singer-songwriter Robert Johnson. His landmark recordings in 1936 and 1937 influenced later generations including Muddy Waters, Elmore James, Eric Clapton (Cream covered 'Crossroads), The Rolling Stones ('Love In Vain'). Johnson is now recognised as a master of the blues. He died on 16th August 1938 at the age of 27. via thisdayinmusic.com
***
May 8, 1943, Born on this day, Danny Whitten, guitarist, singer, songwriter. Member of Neil Young's Crazy Horse and writer of 'I Don't Wanna Talk About It', covered by Rod Stewart, Rita Coolidge and Everything But The Girl. The Neil Young song 'The Needle and the Damage Done' was written about Whitten's heroin use (before he died of an overdose on Nov 18th 1972).
***
May 8, 1829 born on this day Louis Moreau Gottschalk
h/t isophorone.
*****
What qualifications will get you hired at a college as a professor?
A. The lack of humor?
B. The ability to forgive and forget?
C. Being self-righteous?
D. Being overly sensitive?
E. All of the above?
"Ladies' lingerie." It was a lame, outmoded joke — the sort of thing you say in a crowded elevator to alleviate the discomfort of being jammed among strangers, an artifact of the days of fancy department stores with operators announcing the floor stops.

Those two words — the speaker remembers saying "ladies' lingerie," a passenger who was offended recalls hearing "women's lingerie" — have turned into the latest exemplar in the academy of political correctness gone wild.

The episode, which has not been previously reported, occurred last month in San Francisco at the annual meeting of the International Studies Association. Richard Ned Lebow, a professor of political theory at King's College London and the 2014 recipient of ISA's distinguished scholar award, made the remark after someone in his elevator called out to ask for floor requests.

Simona Sharoni, professor of women's and gender studies at Merrimack College in Massachusetts, took offense. As she recounted in a formal complaint lodged less than four hours later, Lebow "said, with a smile on his face, 'women's lingerie,' and all his buddies laughed. After they walked out, the woman standing next to me turned to me and said, 'I wonder if we should have told them that it is no longer acceptable to make these jokes!' It took me a while to figure out that this man thought it was funny to make a reference to men shopping for lingerie while attending an academic conference. I am still trying to come to terms with the fact that we froze and didn't confront him. . . . As a survivor of sexual harassment in the academy, I am quite shaken by this incident."

Professor Sharoni, would you really like to be shaken? Hey Sugar-Tits, bring me a sammich and be quick about it!!

Shaken? Really? Of course, what would you expect from a professional victim?
*****
Do as we say, not as we do. Or why the environmentalist wackos have the license to pollute.

Participants in a year-long study who doubted the scientific consensus on the issue "opposed policy solutions," but at the same time, they "were most likely to report engaging in individual-level, pro-environmental behaviors," writes a research team led by University of Michigan psychologist Michael Hall.

Conversely, those who expressed the greatest belief in, and concern about, the warming environment "were most supportive of government climate policies, but least likely to report individual-level actions."
*****

Man. Bull. Horns. Wall. Too bad the bull's horns were wrapped in fabric.
*****

Mother Nature. Beautiful. And powerful.

Lava from the Kilauea volcano has been creeping across Hawaii's Big Island for days now, after the Los Angeles Times reports that volcanic instability began last Monday. On its slow but destructive path, the lava has consumed more than 26 homes, affected 1,800 residents and swallowed an abandoned Ford Mustang.
*****

How drunk have you been? How horny have you been? How drunk and horny have you been? Genius Award.

(CBS) — A Kansas man attempting to insert his penis into the tailpipe of a car had to be subdued with a stun gun after refusing to listen to police.

"We were called to the 1200 block of East Broadway to a report of a naked male underneath a car," said Lt. Scott Powell of the Newton (Kansas) Police Department. ".. He was attempting to stick his penis into the tailpipe of the vehicle."
*****

Women. Yes women can be Genius Award Winners as well.

A Denver woman has been cited in a bizarre incident where she blew up a convenience store microwave by heating up a container of urine inside of it.

According to reports, 26-year-old Angelique Sanchez was using the oven at a 7-Eleven store in what appears to be an effort to beat a drug screening that went terribly wrong. The idea that anyone would do such a thing in a public setting where people frequently use the microwave to cook their food is as disgusting as it is disrespectful and flat-out dumb.
*****

Maybe China should use manhole covers. Tonight's Feel Good Story of The Day.

An 11-year-old boy from Jiangshan City, Zhejiang Province, was trying to bring an umbrella to his family when he accidentally fell into a fast-flowing roadside drain.

Motorists who saw the boy fall in stopped their cars in the middle of the road and rushed to his rescue in the pouring rain. Sprinting down the road, they finally caught up to the boy and pulled him out of the drain.
*****

Tonight's ONT has been brought to you by Higher Education.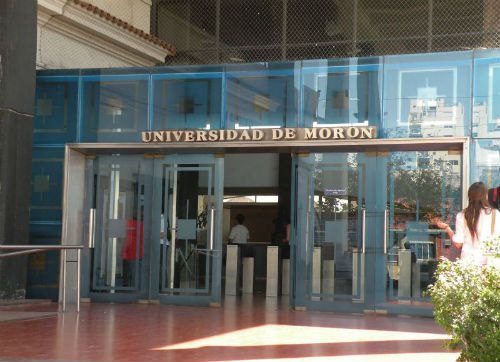 Notice: Posted with permission by AceCorp, LLC. ONT tips to petmorons at gmail dot com or my Twitter thingy. All others to Ace.
Higher ed h/t ibguy.

posted by Misanthropic Humanitarian at
10:07 PM
|
Access Comments