« Chess Thread 04-28-2018
|
Main
|
Saturday Overnight Open Thread (4/28/18 ) »
April 28, 2018
Saturday Evening Movie Thread 04-28-2018 [Hosted By: TheJamesMadison]
Fine
I had a few ideas of what to do for this week. I was even tempted to use one of my backup posts that I'd already written. However, I knew that nothing would be good enough unless I talked about the movie du jour.
So be it.

Marvel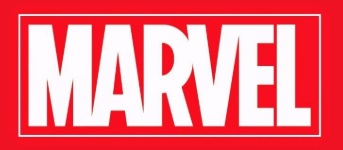 What Kevin Feige has built with the Marvel movie franchise is one of most important things Hollywood has produced financially for the industry since sound. Ten years and eighteen movies later, and the franchise is still going strong, dominating the box office with every film, and laying cultural landmarks that will probably last for a couple of generations, that is if the movies suddenly stopped being made today. Which they won't. And all the while, every major studio is breaking themselves to mimic what Feige seems to produce so effortlessly.
I don't know what Disney is giving Kevin Feige, but I imagine him able to hold out one hand, shout, "Hit me!" and a bag of cocaine automatically flies into his hand. And he probably deserves it considering how much his ability to wrangle a host of directors, actors, and storylines so effectively has made that company giant gobs of money (not to mention the cash from licensing).
Marvel is the great financial story of the industry (how many Best Picture Oscars has the Academy awarded the one franchise that's helping keep it financially afloat?), but I, personally, am not exactly a fanboy. I think that the movies fall into a narrow range of quality with some break outs (both up and down) here and there. They're mostly pretty good.
The Highs
There are two movies that I consider to be above the pack: Captain America: The Winter Soldier and Guardians of the Galaxy.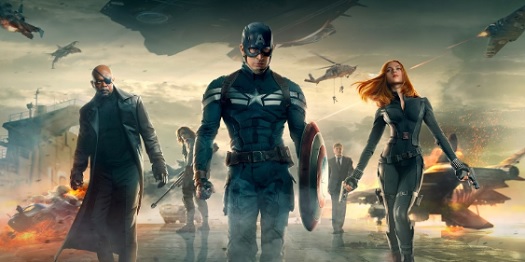 The second Captain America movie takes the Marvel version of Superman (perfectly decent American boy who also happens to be nearly indestructible…just no flying), and places him into a conflict where his priorities and values come into conflict with the authority system that he'd grown up to believe in. Cap was raised in the 30s and 40s and fought in World War II. Americans of that time tended to have great faith in the government and its ability to help people, so for him to suddenly face a creeping super state that's obsessed with espionage of its own citizens and extra-judicial killings is jarring. It's enough of a shock to his system that he actually ends up going rogue. That central conflict is great on its own, but there's so much more in the movie that deserves praise.
Cap's relationship with The Winter Soldier himself is great as well, with Cap's childhood friend needing to go through a similar type of self-reflection that Cap himself went through (although enhanced by some actual brainwashing). The plot is super tight and clips along at a great pace. There feels like there's no real fat on the movie, making it an efficient thrill ride. It's the one of the 17 I've seen (still haven't seen Black Panther) that I consider great.


Guardians is a relatively close second. It was the first of the Marvel movies to try and be distinct in terms of look and tone. It's funnier than any previous Marvel movie, and the first to be an ensemble piece that didn't rely on previously established characters. The emotional core of the movie is also pretty strong as the ragtag group of lowlifes learn to work together and become a kind of family. I keep it a step down from Cap's second adventure because of the generic bad guy and the fact that it plays out more conventionally that it probably should. Still, its sense of fun outweighs its more generic elements to rise above the rest of the Marvel movie pack.

The Lows
The two I find the least joy from are Thor: The Dark World and Guardians of the Galaxy: Volume 2.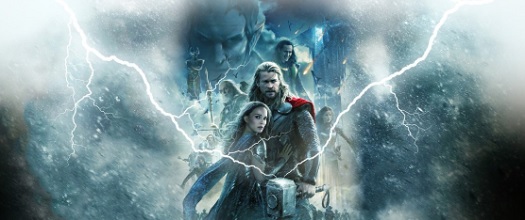 The second Thor adventure is surprisingly bland with the most generic of bad guys (which is saying something considering this franchise), the most generic of plots, and the unnecessary use and promotion of secondary characters from the previous film. It took the weird Asgard stuff of the first movie and made it as bland as the Earth stuff from the first movie without giving Thor an opportunity to grow as a character. I don't really consider it bad, but it's just so bland and generic that it's not really worth visiting.
Guardians of the Galaxy: Volume 2 is mostly beloved by the Marvel fan community, but I just find it unfocused, shallow, and distractingly desirous for laughs while undercutting any of the choppy emotional work the movie does do. On top of that, Ego, the living planet, is a walking encyclopedia, simply explaining everything all the time without having much in the way of actual emotional interactions with people. It still looks as great as the first movie with all the weirdest of sci-fi ideas on display (Ego riding his ship is my cup of tea). It's also entertaining in individual moments, but I just never feel like those moments come together to form something cohesive because the movie is constantly undermining itself. I ultimately find it a frustrating experience.

The Next Adventure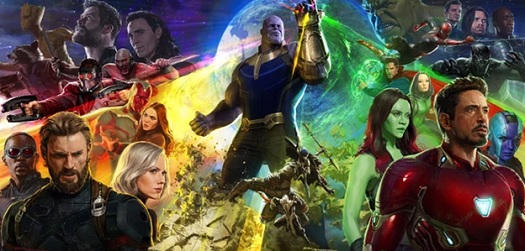 So, this Infinity War thing is coming out, huh?
Dolley is sick beyond words of comic book movies and superheroes specifically, so we won't be going to see it in theaters. I'll probably have a chance in a few weeks to go on my own with a free ticket, so I might do that.
I'd imagine that some of you have already seen it. In terms of spoilers, I personally don't care about them (in fact, I already know how it ends because I was curious while on the john), but realize that there are others who might care, so just be considerate when discussing the film in the comments.
Personally, I'm more excited about the next movie in my Netflix Queue.

Bleg
There will be more on the book thread tomorrow morning, but I'd like to announce to the fine upstanding visitors of the movie thread that I have begun to release my own fiction. Here is my website, and here is my Amazon author page.
Please, buy everything twenty times, or at least share the link so all of your friends and family can.

Movies of Today
Opening in Theaters:
Avengers: Infinity War
Next in my Netflix Queue:
Darby O'Gill and the Little People
Movies I Saw This Week:
The Young Girls of Rochefort (Netflix Rating 5/5 | Quality Rating 4/4) Poster blurb: "One of the most delightful song and dance musicals I've ever seen. I had a stupid smile on my face from beginning to end." [Netflix DVD]
Transcendence (Netflix Rating 2/5 | Quality Rating 1/4) "I was almost as bored as Johnny Depp was!" [HBO]
Terminator Salvation (Netflix Rating 2/5 | Quality Rating 1/4) [Rewatch] "A series of short films about the Terminator universe with pretty much nothing to tie it all together." [HBO]
Popstar: Never Stop Never Stopping (Netflix Rating 3/5 | Quality Rating 2/4) "Pretty funny stuff laid on top of a milquetoast story of fame and friendship." [HBO]
Mystery Team (Netflix Rating 3/5 | Quality Rating 2.5/4) "Pretty consistently amusing as it contrasts the emotional maturity of its main characters with the actual danger they're in." [HBO]
The Revenant (Netflix Rating 4/5 | Quality Rating 3/4) "I can't decide if this is an elegantly made B-movie or something more. I lean towards the former, but a second viewing should help sort it out." [Personal Collection]
The Killing (Netflix Rating 5/5 | Quality Rating 3.5/4) [Rewatch] "Hard boiled film noir with a fantastically structured back and forth robbery sequence." [Personal Collection]
Eye in the Sky (Netflix Rating 4/5 | Quality Rating 3/4) "Intelligent and mature look at the moral and legal questions that arise from warfare and its collateral impacts." [Amazon Prime]

Contact
Email any suggestions or questions to thejamesmadison.aos at symbol gmail dot com.
I've also archived all the old posts here, by request. I'll add new posts a week after they originally post at the HQ.
And, please, visit my website.


posted by OregonMuse at
07:10 PM
|
Access Comments