« Saturday Evening Movie Thread 04-28-2018 [Hosted By: TheJamesMadison]
|
Main
|
EMT 04/29/18 »
April 28, 2018
Saturday Overnight Open Thread (4/28/18 )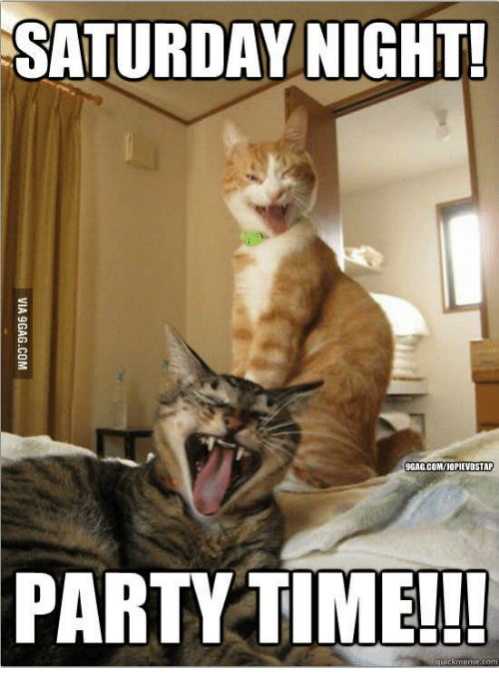 ***
The Saturday Night Joke
The Origin of the White Wedding Dress

A son asked his mother the following question:

' Mom, why are wedding dresses white? ' The mother looks at her son and replies:

' Son, this shows your friends and relatives that your bride is pure.'

The son thanks his Mom and goes off to double-check this with his father.

' Dad why are wedding dresses white? '
The father looks at his son in surprise and says:

'Son, all household appliances come in white.'

(He'll be out of intensive care shortly)
*****
What's better, a real hamburger or a fake hamburger?Take the White Castle Slider Challenge.
*****

Are you in the mood for some heartwarming stories? These may or may not satisfy your needs.
*****
Refueling while discussing coffee, AWESOME! h/t yankeefifth

One of the things the big jet and cargo plane flyers have on the fighter guys is the ability to get up and walk around, make good snacks, and even take along a Keurig for the ride. This comes up often, including in this video. Also of particular note is that this sortie is the Strike Eagle pilot's final one in the F-15E. Soon he will be flying the same aircraft he is sipping gas from—the KC-10. He even gives thanks for the gas with a nice break and flare release as he drops off the boom.
*****

Good-bye cars, Hello more trucks and crossovers.

On Wednesday, Ford dropped a bombshell during its Q1 earnings call: it's going to stop selling almost all its cars in the US. The Mustang will remain on sale, as will the Focus Active, a model that won't debut until next year. But kiss goodbye to the Fiesta, Focus, Fusion, Taurus, and C-MAX. Instead, the company will focus almost exclusively on SUVs, crossovers, and trucks in the US domestic market.

Ford President and CEO Jim Hackett cited the declining popularity of the car—which the company pioneered more than a century ago—as the reason for the decision. "We are committed to taking the appropriate actions to drive profitable growth and maximize the returns of our business over the long term. Where we can raise the returns of underperforming parts of our business by making them more fit, we will. If appropriate returns are not on the horizon, we will shift that capital to where we can play and win," he said.
*****
Thought you knew everything about sex? 12 sex facts that you may not have known.

A Billion Wicked Thoughts: What the Internet Tells Us About Sexual Relationships is an extraordinary book. It's a scientific study of sex that focuses heavily on what the neuroscientists who wrote the book learned from studying people's preferences for pornography,

Ogas and Gaddam analyzed a billion web searches, a million Web sites, a million erotic videos, a million erotic stories, millions of personal ads, and tens of thousands of digitized romance novels. Their groundbreaking findings will profoundly alter the way you think about the sexual relationships of women and men.
The book was actually very educational and had some quite surprising findings in it. Twelve of the more interesting factoids from the book are included here. Enjoy!
*****

It's official Uranus smells like farts.

Poor Uranus: After years of being the butt of many schoolyard jokes, the planet's odor lives up to the unfortunate name. According to a new study by researchers at the University of Oxford and other institutions, published in the journal Nature Astronomy, the upper layer of Uranus's atmosphere consists largely of hydrogen sulfide—the same compound that gives farts their putrid stench.

Scientists have long suspected that the clouds floating over Uranus contained hydrogen sulfide, but the compound's presence wasn't confirmed until recently. Certain gases absorb infrared light from the Sun. By analyzing the infrared light patterns in the images they captured using the Gemini North telescope in Hawaii, astronomers were able to get a clearer picture of Uranus's atmospheric composition.
*****

Lots of guts. Big Balls. No brains. Marco Siffredi, snowboarder of Mt. Everest.

Since British explorer George Mallory attempted to climb Mount Everest for the first time in 1924 and tragically perished on its slopes, over 4,000 people have tried to follow in his footsteps. Most have been successful, but hundreds of them have followed in his ill-fated footsteps, succumbing to the incredibly harsh conditions that exist on the world's tallest mountain.

But while approximately 290 people have died either ascending or descending Mount Everest, only one has died while descending the slopes on a snowboard.
*****
Surprising that the Combination coffin/bookcase never took off.

"For $9.95 he'll mail you plans for a do-it-yourself coffin that also works as a bookcase."

I guess when you die your family wouldn't even need to remove the books. Just throw you in there with them.
*****
The ONT Musical Interlude
April 28, 1980, Marshall Tucker Band bass player Tommy Caldwell died of injuries from a car accident aged 30 in his hometown of Spartanburg, South Carolina. Caldwell was the original frontman for the Marshall Tucker Band between 1973 and 1980. via thisdayinmusic.com
***
April 28, 2014, Scorpions drummer James Kottak was sentenced to one month in jail in Dubai for offensive behaviour after an incident at Dubai airport on 3 April of this year. He was convicted of insulting Islam, raising his middle finger and being under the influence of alcohol. via thisdayinmusic.com
*****

Over priced sammich shop with tatted sammich artists to close. 500 Subways to close.

With about 43,700 stores, Subway is, unbeknownst to most, secretly the world's largest restaurant chain. But it might not keep that edge much longer: The company has just announced plans to close 500 more of its U.S. stores this year. That follows last year's … economizing, where it shut down 909 locations, and 2016's streamlining, let's call it this time, where it took 359 stores out of commission.

Subway has been languishing for years, in other words — a red-alert situation its executives have tried to correct for some time, especially after the Jared Fogle incident and fake-chicken scandal. Late last year, the chain's billionaire co-founder Peter Buck even suggested developing an all-new business strategy: Either buying a rival sandwich chain, or quietly creating "sub-brands" that would trick customers into eating Subway without realizing it.
*****
So when you see a monkey just hanging around, Don't screw around with it.

INSTANT KARMA Prankster pushes monkey into a pond – but animal turns round and immediately attacks him
A tourist pushed a monkey into the water at a Chinese temple... but he certainly didn't expect what happened next.
*****

Just because I look like this doesn't mean I'm trashy." Who would have thunk? Tattoos can interfere with one's love life.

Kristel Oreto says her tattoos can be a hindrance to finding love.
When it comes to finding somebody special, Kristel Oreto's body art can be an issue.

"When I see a cute guy, I would love to just be able to say, 'Hey, I like you, let me take you out for a steak,'" says Oreto, a 37-year-old tattoo artist from Philadelphia, whose many tattoos include the word "forever" spelled out backward on her face and an entirely black sleeve on her left arm.
*****
That was some really bad "shit". Genius Award Winners

DECATUR — Four inmates in the Macon County Jail were hospitalized after taking the illegal drugs another inmate smuggled inside concealed within his rectum, a sworn affidavit said.

Corrections Sgt. Roger Pope said in the affidavit that an investigation revealed the inmate, Romell D. Hill, 34, was selling a variety of drugs, including meth and heroin, "for commissary items and potentially other funds" to raise his own bail money. Hill was so intoxicated on drugs himself, Pope said, that he was given shots of the overdose treatment Narcan to revive him.
*****
Tonight's ONT has been brought to you by The Cob Who Is Everywhere.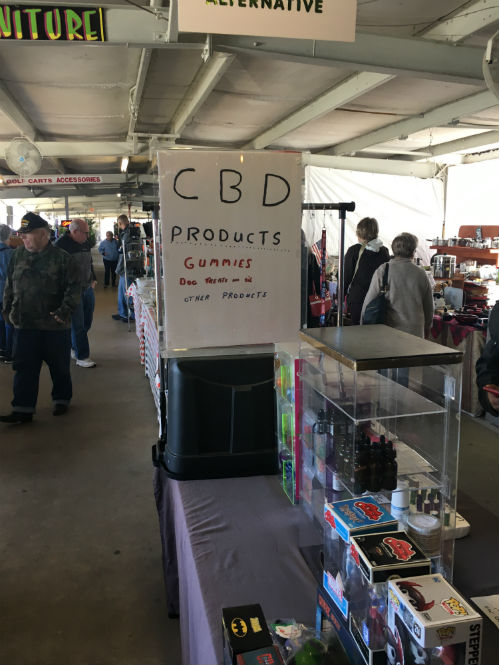 (h/t ibguy)
&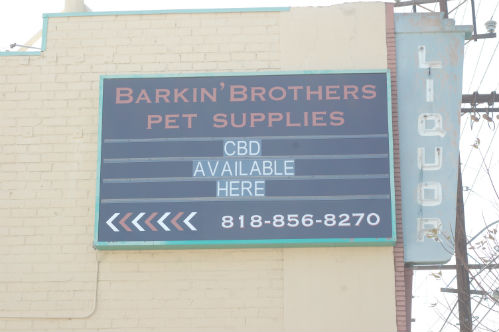 (h/t redcic4)

Notice: Posted with permission by AceCorp, LLC. Customer service is not monitored.


posted by Misanthropic Humanitarian at
10:00 PM
|
Access Comments