« Are Comics Fans and Pros Showing Us How to Win a Culture War?
|
Main
|
The Morning Report 5/1/18 »
April 30, 2018
Monday Overnight Open Thread (4/30/18 )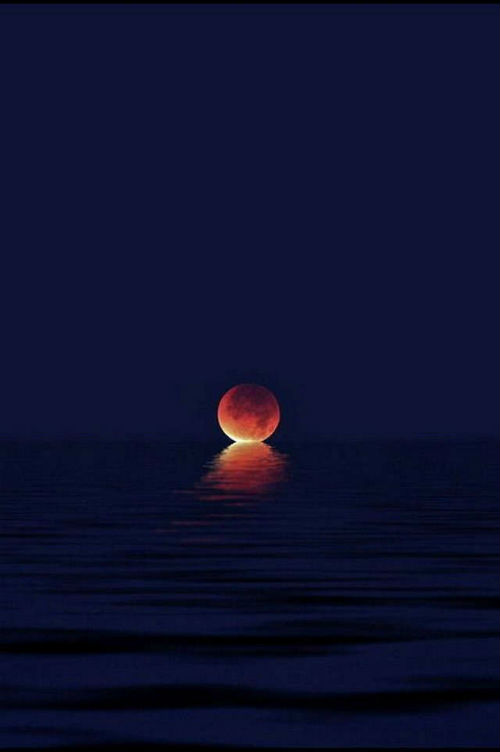 *****
The Quotes of The Day

Quote I

In practice, socialism didn't work. But socialism could never have worked because it is based on false premises about human psychology and society, and gross ignorance of human economy. David Horowitz
Quote II

When the major pushes away writers of color, and centers white narratives, it perpetuates this [lack of racial diversity in the publishing industry at large.Mya Nunnally
Quote III

The fact is that God wanted us to be with ourselves, us with our women. He respected white people who wanted to keep their race white, because we sure want to keep ours from being any further mongrelized." Louis Farrakhan

Quote IV

"Hollywood is a cesspool of looney liberalism. When at industry events I expect everyone to be in lockstep with the Left. Then I spend the entire night listening to people whisper to me that they agree with me but can't afford to lose their jobs. So they suffer in silence."James Woods
*****

You've heard of the Blue Wave. But, have you heard of the Manitowoc Wave? Scott Walker faces another opponent.
Sorry Charlie, I like Scott too much to vote for you.
***
We are all critical of our federal government. You know the one, the one too big to succeed? Well, let us give credit, where credit is due, ICE.

ICE EVADES SANCTUARY RULES BY USING NYPD FINGERPRINTS TO FIND IMMIGRANTS AND SEND THEM CALL-IN LETTERS
Funny thing, the Progtards are always screaming about rules are rules, until it bites their pet project in the ass.
Screw 'em.
*****

Our government might be too big to succeed. A first hand look at Venezuela which is too inept to succeed and iscircling the drain. h/t Zakn

There is an overall sense of malaise permeating this country; we know it's there, we know what's causing it, but we can't do anything about it.

After the 2017 protests were over we've collectively resigned to live survive through this disaster as best as we can, but every day is harder than the one before, and escape is the only solution we have if we want a future for ourselves and for our loved ones in the immediate future; unfortunately, it is not a solution that everyone can afford, it's an uphill battle for most but I'm afraid that it has become the only way.

For the most part, we have given up trying to fix this mess caused by the PSUV and the MUD (and not for the lack of trying or a lack of will to do so); this is a beautiful and unique country worth saving a thousand times over, it's just that there is not much we civilians can do beyond sporadic protests here and there when there is no real political alternative to coalesce around with a solid proposal to fix this massive disaster; protesting itself now comes at a high risk, hell, even the mere mention of calling for protests is now punishable as "hate speech" and can get you twenty years in prison.

Danny Glover, Sean Penn and Bernie Sanders no where to be found.
*****
It's all fun and games until the Junkies line your path to your ride.

SAN FRANCISCO (KPIX 5) — Shocking video is calling attention to what's going on in one of the busiest BART stations in the Bay Area: drug users blatantly shooting up out in the open as commuters walk by, others slumped along filthy corridors.

Read The Latest Bay Area News From CBS San Francisco

It's a gauntlet commuters walk through every morning at the Civic Center BART and Muni station.

Regular commuter Shannon Gafford knows people have to see it to believe it. "One morning I said, 'I got to pull out the camera and show my friends this. They're not going to believe it,'" he said.

If you allow abhorrent behavior why are you surprised that it runs rampant?
*****
Barack Obama. Former POTUS and super-duper gun salesman. Now he can add another qualification to his resume. Obamacare is driving folks to drinking.

Do you want a case of vodka with your ObamaCare this year? Or perhaps a barrel of brandy?

More people do than used to be the case, and it ain't pretty.

Only a few years into the Obama's signature healthcare law, also known as the Affordable Care Act, and more Americans have taken to the bottle, according to new research.

"We find relatively robust evidence that the ACA increased risky drinking," states the report, "The Affordable Care Act on Health Behaviors After Three Years," published by the National Bureau of Economic Research earlier this month. The paper was written by researchers from Georgia State University, University of Pennsylvania, University of Kentucky, and Maryland-based analysis firm Impaq International.
*****

When you are out on the town for drinks. Be careful who you send to order those Valu-Rites.
*****
NSFW Not Safe For Work New Society For Wellness.

Daniel Saynt, a Puerto Rican bisexual ex-Jehovah's Witness who changed his name and opened up 700-member NYC "Millennials only" sex club "NSFW" (New Society for Wellness), has a few rules for those seeking to get their group-sex on.

You have to be hot
You have to be young
You have to be interesting and active on social media
Saynt has to be able to imagine himself having sex with you or next to you
*****

Now that would be a high tech ray gun. Radio Frequency Vehicle Stopper.

A device that resembles an old phonograph may soon be used to jam and shut down vehicles like the one that killed 10 people in Toronto.

The van driver who killed 10 Toronto pedestrians on Monday showed that a terror technique that ISIS pioneered in Iraq and Syria in 2015 remains terrifyingly effective against unsuspecting urban populations. But the U.S. military is working on a new weapon to stop vehicle-born terrorist threats, one that could help police departments as well.

The Defense Department's Joint Non-Lethal Weapons Program, or JNLWD, is pushing ahead with a new direct energy weapon that uses high-powered microwaves to stop cars in their tracks without damaging the vehicle, its driver, or anyone else.
Wouldn't it be just simpler to ban mini-vans?
*****
What does a zit and David Hogg have in common? Both are annoying and full of impurities.

Gun-control activist David Hogg now wants to stop elected politicians from speaking to the National Rifle Association.

In a tweet Sunday, Mr. Hogg noted that he had signed a MoveOn.org petition to "Demand Mike Pence cancel his speech to the NRA convention on May 4."

The tweet to Mr. Hogg's 777,000 Twitter followers links to a petition that makes a similar demand of Nick Ayers, the vice president's chief of staff. The Dallas gathering is of the NRA's political lobbying arm, not the broad membership meeting.

Mr. Hogg was able to use his Twitter-following last month to force dozens of companies to pull advertising from Laura Ingraham's Fox News show after she taunted Mr. Hogg about his college rejections.

He was apparently much less successful in a later effort to sic his Twitter followers on investment banks who manage stock holdings in the company that makes Smith & Wesson handguns.
*****

Now that my friends is a concealed weapon, Genius Award Winner.

Witt was subsequently transported to the McLean County jail, where arrestees are subjected to a strip search. It was during that procedure that a female jailer recovered a loaded Kimber .380 caliber handgun from Witt's vagina. The weapon, cops say, had a fully loaded clip and a bullet in the chamber. The gun, seen below in a photo from the manufacturer's web site, is 5.6" long and weighs 13.4 ounces with an empty magazine.
Access might be a bitch.
*****
We rip the NFL and their overpaid and coddled players. Tonight is different. Tonight's Feel Good Story of The Day.

Don Jones, 27, is a defensive lineman with the San Francisco 49ers. He graduated from Hazelwood High School in Town Creek, Alabama, and returned to his home state just to escort 18-year-old Lindsey Preston to her prom.

"Lindsey always stayed in contact with me and the family," he told WBRC-TV. "Her mother asked me to go to the prom with her last year so I told her I would be more than glad."
*****

Tonight's ONT has been brought to you by Restroom Signage.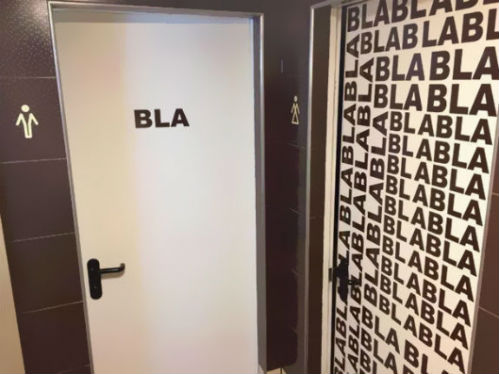 Notice: Posted with permission by AceCorp, LLC. Pants and Valu-Rite optional.

posted by Misanthropic Humanitarian at
10:06 PM
|
Access Comments