« Mid-Morning Open Thread
|
Main
|
Journ0lisming »
May 01, 2018
The Morning Rant: J.V. Edition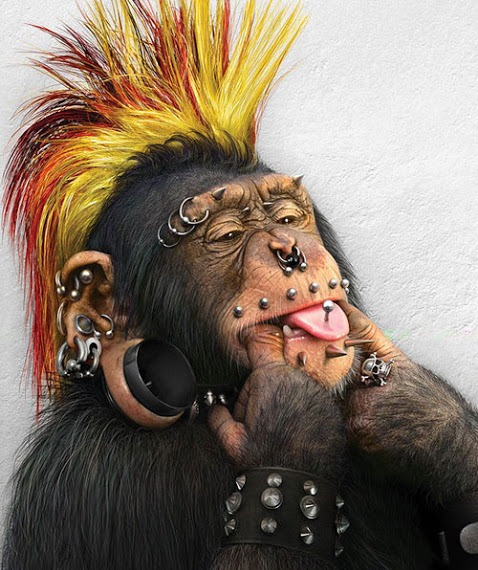 Flinging poo at Starbucks may not be an appropriate response, since judging by the quality of people who seem to gravitate to its stores, nobody would notice the stench or the filth.
Starbucks Once Refused to Let A Cop Use The Restroom, No One Cared
Starbucks is a private enterprise, and they should be able to treat their customers in whatever way they see fit. But any cop who buys a cup of coffee and a scone at Starbucks is a fool. The company has made it abundantly clear with its behavior that it would prefer to cater to the scraggly-haired hippies and SJWs rather than normals.
So be it. They can devolve into a patchouli-stinking counter-culture shithole, and I will buy my coffee elsewhere. Not that I drink their swill...it's crappy coffee and isn't worth the money. And I learned long ago not to sit down on their upholstered chairs; there lies filth and fleas and probably worse. It has always been an emergency destination, when there simply wasn't anything else available. I'll just walk a few more blocks, or try Dunkin coffee. There are lots of those, and the operators seem to be more interested in running a good business and less interested in victim politics.
******
I found this article last year, when cruise director Kristol really started to irritate me. The writer is scathing in her criticism of little Billy, and it's a pleasure to read.
Put Up or Shut Up: Bill Kristol in 2018
Luckily she has kept at it, and seems to take great pleasure in calling out the dean of rabid, idiotic NeverTrumpers. I used to think that Rick Wilson was the most obnoxious and stupid of the species, but Kristol seems to have overtaken him, although Wilson affects more of the internet tough-guy schtick, so he has to get credit for that.
Earlier this month, NeverTrumpers unveiled their latest grudge-clique, "Republicans for the Rule of Law." (This is only slightly better than the pitifully lame, "Meeting of the Concerned" that the NTs convened in 2017.)

Just like every other failed effort by the Right to resist President Trump, RRL is headed by Bill Kristol, the editor-at-large-and-getting-larger of The Weekly Standard. The group produced a campaign-style ad on Special Counsel Robert Mueller, touting him as a war hero and pristine lawman. RRL insists that if the president fires Mueller, it will violate the Rule of Law and throw the country into an immediate constitutional crisis.
It's subtle, but I think she has a bit of contempt for Kristol.
******
Liberal students admit to defacing Jefferson statue at Hofstra
#ThomasJefferson is a racist rapist that should not be at the entrance to the student center on Hofstra University. He created the system and institutions of oppression that poc, esp blk folx, still struggle under. And since the admin refuses to take action we are. #BlackLivesMatter,"
Grammar and history are not this fellow's strong suit.
******
My Twitter Feed
Well...sort of....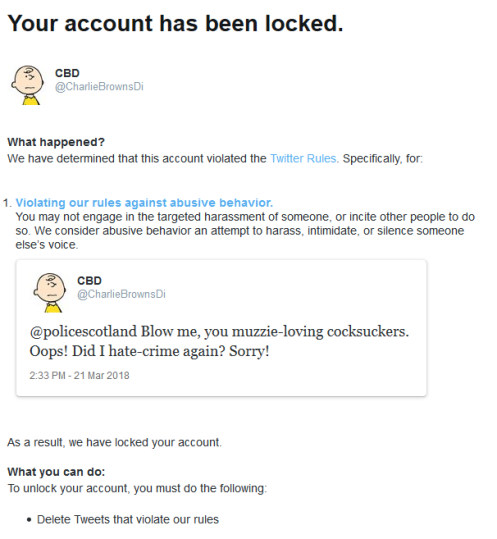 It's a bit odd. Apparently Scotland Yard can't handle a middle-aged Yank living in New Jersey being mean to them, and need Twitter to step in.
&topic=world_news">

posted by CBD at
11:00 AM
|
Access Comments