« Senate Confirms Mike Pompeo as Secretary of State, and Richard Grennell As Ambassador to Germany
|
Main
|
The Morning Report 4/27/18 »
April 26, 2018
Draft Night ONT
Hi kids! Time to reach into Weirddave's Satchel O' Stuff™ and see what's on the docket for tonight's ONT! I wonder what Chad's up to?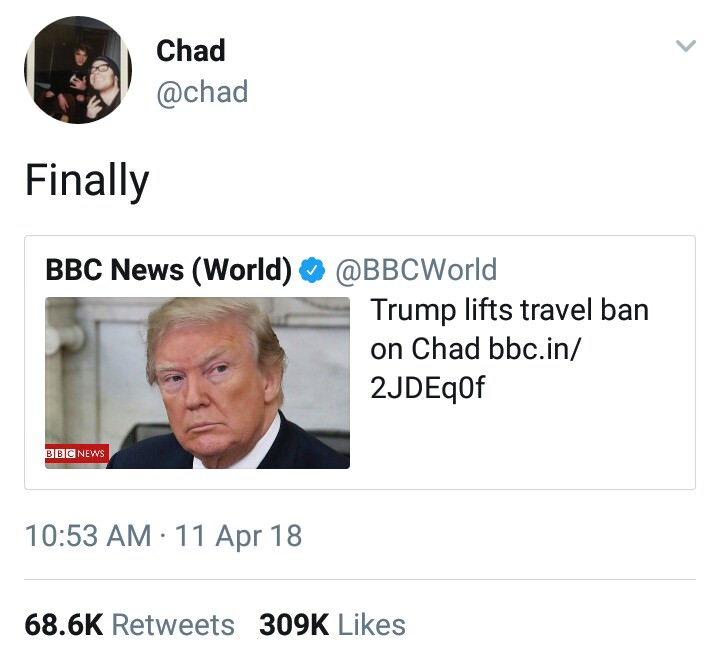 In other news, tonight is the first day of the NFL draft. Does anyone care?
Moron Material

12-year-old boy steals family credit card to book Bali vacation after fight with his mom
The headline doesn't tell the half of it. Not only did he book his flight, he damn well went. He researched which airlines allow unaccompanied minors to fly, booked his ticket and hotel. He then told his parents he was going to school, instead he went to the airport and took the 7 hour flight to Bali all by himself.
When he landed in Bali, the resourceful pre-teen rented a Go Jek bike at the airport to get himself to the All Seasons hotel, where he told staff he was meeting his older sister, but had arrived early and was checking in
It didn't last. His mother came and got him, and if it was my kid he wouldn't sit for a month, but since it's not, well....this kid's going places.
Your Government at Work
Well, your government if you live in Chicago anyway.
Chicago Is Trying to Pay Down Its Debt by Impounding Innocent People's Cars
Read the article, it's disgusting. Mark my words, this is what's going to do this country in. It's not the tax rate alone (add up federal, state, local taxes, fees, fines and crap like this. If you're not paying 50% of your income to the government you're in the minority). It's not just that officials have forgotten that they work for us, we don't exist to be cash cows for them, although that's bad enough. It's not just that they privilege illegals over citizens, although that's worse (California is seething over just this, read almost anything Victor David Hanson writes. Law enforcement ignoring the violations of illegals and seeking out legal residents, just to milk them for cash). No, it's when the people as a whole stop viewing government as a necessary (and maybe even occasionally useful) evil and start seeing them as an unprincipled kleptocracy....that's where the third world starts, my friends. High trust societies are rare, historically speaking, and when they go, it's not easy to get them back.
Counterpoint: Trump saves millions of working-class families from Obamacare penalty
The John Roberts tax doesn't go away until next year, but Trump just vastly expanded the exemptions available.
More "Your Government at Work": Oops! Amtrak Trains Don't Fit in Miami's $2 Billion Train Station

Convoy!

I don't know the details here, but I'd be willing to bet that it was completely organic, too. One trucker sees what's going on, moves his truck to help, gets on the horn and BOOM! Here come 12 more, until they're under the overpass wall to wall and treetop tall. Outstanding!

Summertime, and the Living is Easy
Until someone drowns. Here's a website that lets you play lifeguard, to practice recognizing when kids in the pool are in trouble. Spot the drowning child. The ones here are fairly obvious (and the lifeguards are right on top of things), but I've seen clips of drowning people where you would never know just by looking that they were distressed. 8 Silent but Deadly Signs of Someone Drowning
Tweet of the Week (Tie)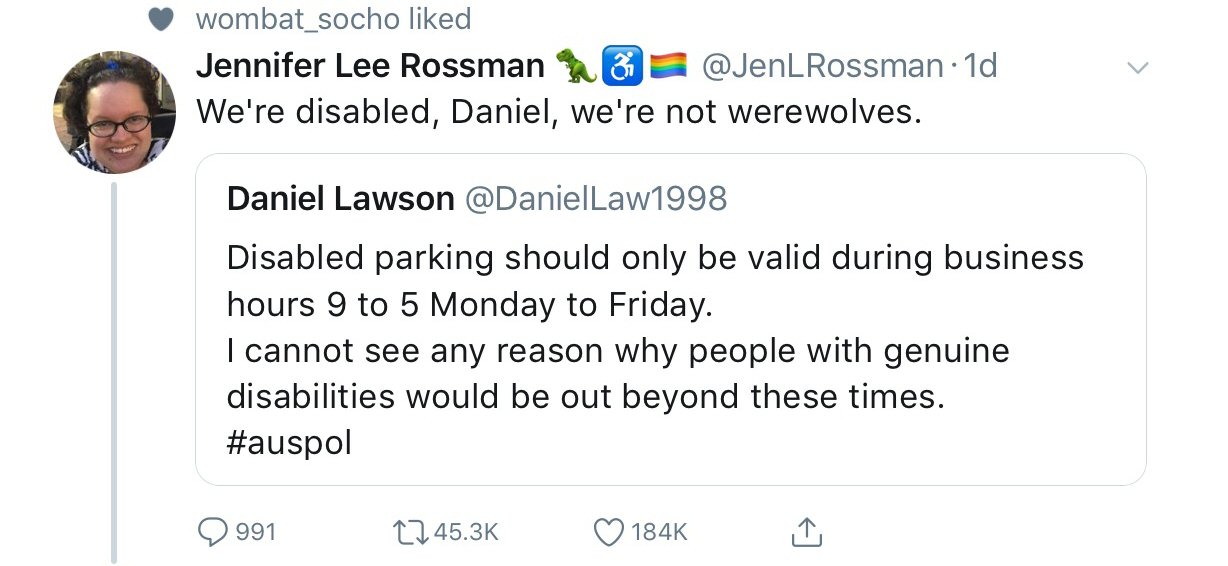 Nobody Needs a 30 Round Magazine You Gun Nuts
Deputies: 30 rounds fired from AR-15 in deadly Florida home invasion

Standing Up to the Left
If you haven't seen the clip that started the whole Kanye West flap, here it is:
Tonight's ONT brought to you by Little Toot: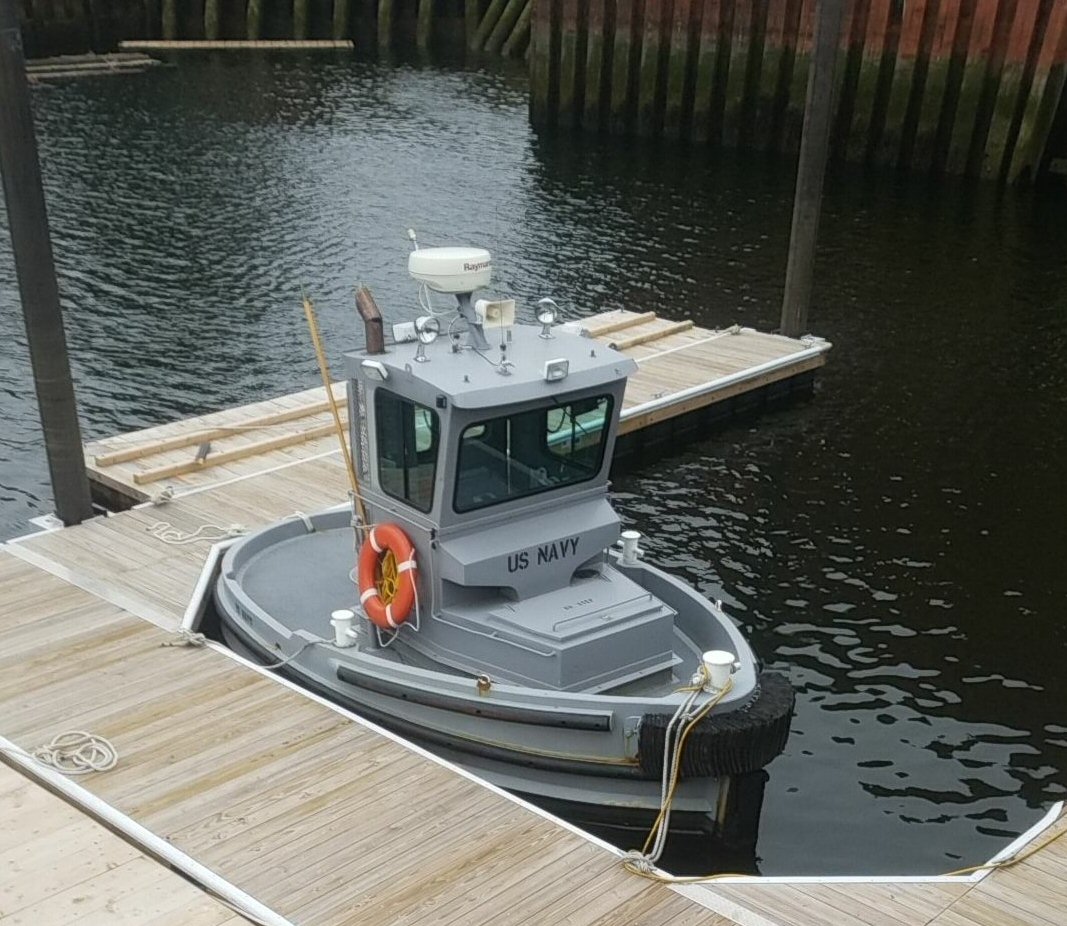 The Yahoo Group wants to know why I posted a picture of their "yacht".


posted by WeirdDave at
10:00 PM
|
Access Comments