« Chess Thread 04-21-2018
|
Main
|
Gotta-Post-It News: Mitt Romney Loses Utah Nomination Convention; As His Opponent Got More Than 50% But Not More Than the 60% Needed to Win Without Need of Primary, Contest Will Now Go to State Primary »
April 21, 2018
Saturday Evening Movie Thread 04-21-2018 [Hosted By: TheJamesMadison]
Summer Movie Season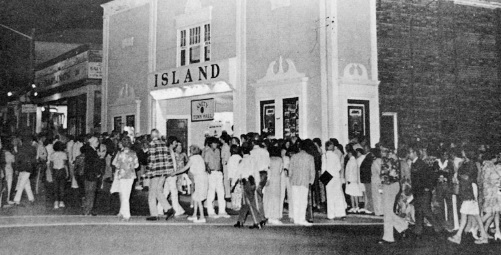 Yes, it's April, but that's not going to stop movie studios from getting the summer blockbusters in front of you as soon as possible.
Granted, the kind of movies that were released exclusively for summer in decades past are now being released all over the calendar. Hell, what may end up being the second biggest film of the year was released in February (Black Panther). Kids are still more able to go to the movies in summer, though, so for the foreseeable future, summer is still king.
Let the rush for children's dollars begin! Next week!
A Very Brief History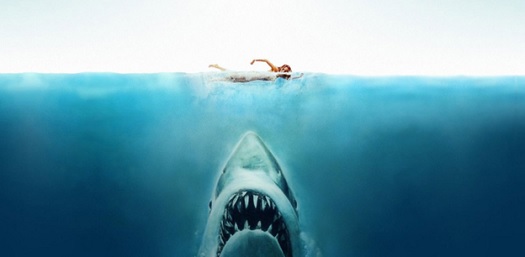 Summer movie season really began in 1975 with the release of Jaws. Steven Spielberg's superb monster movie exploded in the cultural consciousness in a way that a movie hadn't really done before. It was far from the first movie designed to scare and entertain an audience, but it was the first that had grabbed hold of the American psyche in a way that created the term: blockbuster.
News crews saw the lines of crowds waiting to get into the theater and experience the movie with the shark, and it looked like they were going to crack the sidewalk. Released in June of 1975, it was rated PG so anyone old enough to buy a ticket could go in, which meant a lot of teenagers free from school could spend a couple of bucks to get into the theater and get out from the heat while being massively entertained at the same time. It was a phenomenon, and like any phenomenon, it had it's pretenders and successors.
Summer became the time to release the types of movies that would appeal to younger audiences that couldn't go and see The Godfather on their own (the biggest movie of 1972, ahead of The Poseidon Adventure). Two years later came Star Wars, which combined the traditional hero journey with fantastic special effects and great editing to deliver an easy to digest adventure that anyone could love. With that huge success, the summer movie season was cemented as a cornerstone of American movie culture.

Personal Recollections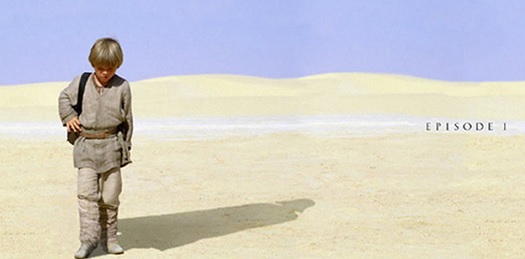 You people will rake me over the coals for this, but my chief memory of the summer movie season was 1999 when I saw The Phantom Menace nine times in theaters. I'll admit it, I liked it at the time (although revisiting it a decade later I discovered how inept the movie actually is), but that was how my mother got me out of the house throughout that summer.
"TJM!" my mother would call, using the abbreviation as we all do in my family, "Here's $10, go see Star Wars again. I don't care. Just get out."
And you know what? It was great. I spent hours and hours in the movie theater, cool from the hot Florida days and taking in sight and sound from celluloid. Sure, I was evidencing a hit on the head with my choice of entertainment, but the experience of going to the movies time and time again to watch things blow up was the kind of innocent fun that movie going can be.

This Year
So, do we have anything other than franchises coming out?
Probably nothing that will crack the top ten financially successful movies of the summer. We've got a new Star Wars movie, two Marvel movies, a new Mission Impossible sequel, another Purge, Jurassic Park, Incredibles, and Deadpool. Hell, we even have a second remake of Ocean's 11 (this time all girls).
For all people's caterwauling about a lack of originality in Hollywood, the stuff listed above is perfect fodder to get adolescents of all ages into the theater. I'll most likely go see a couple of these in the theater, confident that they will be at least competently made formula driven experiences that deliver their modest thrills effectively enough.
Summer movie season is the easy movie season, which is fine. Movies as a medium can accommodate many different types of stories, from tiny character pieces to giant effects laden extravaganzas to pompous virtue signaling nonsense.
So, bring on the new Jurassic Park. Sure, it looks dumb as a bag of rocks, but what else do you expect from a movie that has genetically engineered dinosaurs being stolen from an abandoned island and being put up for auction?

Back to You
What are your favorite summer movie experiences? What are you looking forward to this summer?
5 points to the first guy who says, "Movies suck," on a post about movies!

One Final Note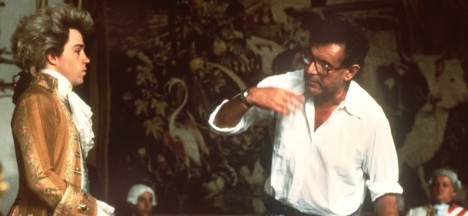 Milos Forman died last week. I don't normally make mention of recent deaths because I tend to write these posts far ahead of time, but I have to mention Mr. Forman.
He directed one of my top ten movies (Amadeus), and while he hadn't done much in recent years, it's still sad to see the man who made one of my favorite pieces of entertainment pass. He was smart and a wonderful filmmaker. I haven't felt the loss of a filmmaker this much since the passing of Robert Altman.
Rest in Peace, Mr. Forman.

Movies of Today
Opening in Theaters:
I Feel Pretty
Super Troopers 2
Traffik
Next in my Netflix Queue:
The Young Girls of Rochefort
Movies I Saw This Week:
Gods and Generals (Netflix Rating 3/5 | Quality Rating 2/4) Poster blurb: "The first two hours are unfocused, stilted, and simply bad. The last ninety minutes, though, is a surprisingly good film with one scene that stands out as something to really treasure." [Netflix DVD]
Ready Player One (Netflix Rating 4/5 | Quality Rating 3/4) "Classic Spielberg awash in CGI. Unchallenging and fun." [Theater]
Atomic Blonde (Netflix Rating 4/5 | Quality Rating 3/4) "Stylish, propulsive, and fun, if a bit over plotted." [HBO]
A Kid in King Arthur's Court (Netflix Rating 2/5 | Quality Rating 1/4) "The definition of 'Crap Actors did before They became Famous' for Daniel Craig and Kate Winslet." [HBO]
Get Out (Netflix Rating 4/5 | Quality Rating 3/4) "Quite effective horror film that I'll probably end up enjoying more with a second viewing." [HBO]
Everything Must Go (Netflix Rating 4/5 | Quality Rating 3/4) "Why do comedians end up playing sad sacks so well? Good, though probably a bit less than the sum of its parts." [HBO]
Martyrs (Netflix Rating 2/5 | Quality Rating 1/4) "Feels smarter than I think it is. I really don't think it rises above torture porn, which its fans insist that it does." ["Library"]

Contact
Email any suggestions or questions to thejamesmadison.aos at symbol gmail dot com.
I've also archived all the old posts here, by request. I'll add new posts a week after they originally post at the HQ.


posted by OregonMuse at
07:20 PM
|
Access Comments