« Inspector General Report Into Hillary Email Investigation to be Released In May
|
Main
|
The Morning Report 4/17/18 »
April 16, 2018
Monday Overnight Open Thread (4/16/18 )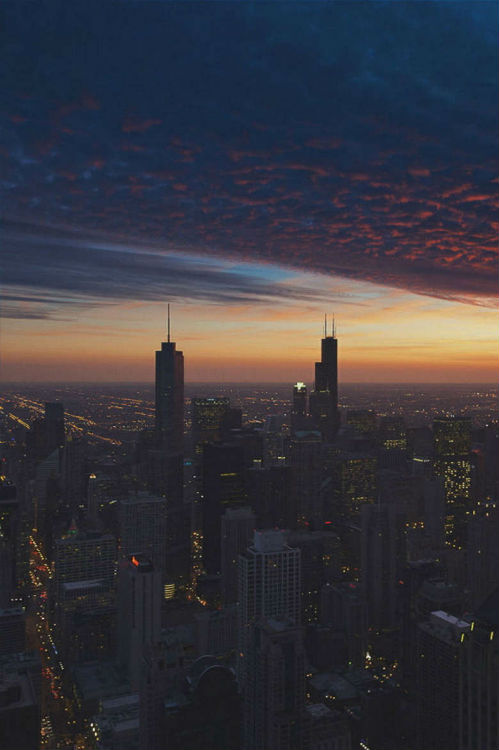 ***
The Quotes of The Day

Quote I

"If we really are committed to honesty in this digital age, we need to be willing to filter information." Jared Colton, Utah State University

Quote II

"At the dinner they basically threw me out when they wanted to talk about confidences. I am not a supporter, I am not a defender of Donald Trump the person, I'm a defender of civil liberties and basic due process." Alan Dershowitz

Quote III

"The most notable feature of a disturbance in your city last summer, was the hanging of some working people by other working people. It should never be so. The strongest bond of human sympathy, outside of the family relation, should be the one uniting all working people, of all nations, of all tongues, and kindreds. Nor should this lead to a war on property, or the owners of property. Property is the fruit of labor -- property is desirable -- is a positive good in the world. That some should be rich, shows that others may become rich and hence is just encouragement to industry and enterprise. Let not him who is houseless pull down the house of another, but let him labor diligently and build one for himself, thus by example assuring that his own shall be safe from violence when built," Abraham Lincoln
Quote IV

"I basically explained to him my whole family dynamic. The thing is, I feel content because I've actually gotten a lot done. And I've gotten much of what I came here to do done. Not everything, but much of what I wanted to do. And, you know, I feel like I've accomplished great things," Paul Ryan (R-WI)
*****
Normally Tax Day is April 15th. This year it is tomorrow, April 17th. Are you ready? A historical perspective to our tax system.

We are quickly approaching the deadline for filing (and paying) our federal and state income taxes (extended to Tuesday, April 17 this year because April 15 falls on a Sunday and Monday is Emancipation Day), and that means it's time for my annual post at tax time to help put things in perspective.

1. Some Historical Perspective. "In the beginning" when the US federal income tax was first introduced in 1913, it used to be a lot, lot simpler and a lot easier to file taxes; so easy in fact that it was basically like filling out your federal tax return on a postcard.

For example, page 1 of the original IRS 1040 income tax form from 1913 appears above. There were only four pages in the original 1040 form, including two pages of worksheets, the actual one-page 1040 form above, and only one page of instructions, view all four pages here. In contrast, just the current 1040 instructions for 2017, without any forms or schedules, runs 107 pages (forms and schedules are available separately here and here).

Individual federal income tax rates started at 1% in 1913, and the maximum marginal income tax rate was only 7% on incomes above $500,000 (more than $12.7 million in today's dollars). The personal exemption in 1913 was $3,000 for individuals (more than $76,000 in today's dollars) and $4,000 for married couples (nearly $102,000 in today's dollars), meaning that very few Americans had to pay federal income tax since the average annual income in 1913 was only about $750. The Tax Foundation has historical federal income tax rates for every year between 1913 and 2013 here for tax brackets expressed in both nominal dollars and inflation-adjusted dollars and the 2017 tax brackets here.
*****

Lately Law Enforcement has taken a big hit in the area of public relations. There are two sides to every story. The story presented by a former street cop.

"De-policing should scare the hell out of every American," Pomper writes. "Especially at this critical time when our enemies, ISIS and other Islamist terrorists – not to mention our own criminals – are, in the truest sense of the phrase, hunting Americans in the streets." Why, he asks, "would the left engage in something so suicidal as marginalizing police officers at a time like this? Because ideology and politics trump all." Bingo.

That politically correct ideology – identity politics – is force-fed even to the cops themselves. In Pomper's own Seattle, for example, under a Race and Social Justice Initiative established several years ago, officers are required to attend social justice day camps where they are lectured about white privilege, minority victimhood, and "how unconsciously (and consciously) racist and bigoted cops are – especially white cops. Don't even try to argue; to argue also means you are even more racist. The left isn't interested in your point of view." Similar programs have been instituted on other major cities across the country.
*****

Vice President Mike Pence. Quiet, unassuming and effective.

Unless you read the Spanish-language tweets, or read all the way to the bottom of U.S. news accounts about the Summit of the Americas, you'd never know what a kickass job Mike Pence did for the U.S. this week in Lima, Peru.

He knocked it out of the park with his lead on Venezuela's moral odiousness and failed democracy and in so doing, brought the rest of the long-reluctant Latin states along with him, stating: "We want one message to be clear: We are with the people of Venezuela."
I'm guessing that Tim Kaine Who Will Never Be Vice-President of The United States of America would be swapping spit with Nicolas Maduro.
*****

President George W. Bush failed Americans in many ways. The ONT opines that one of his biggest failures was not pardoning Scooter Libby. President Trump has and this is driving some Dems nuts, including one Adam Schiff (D-CA)

You would have to believe that the president picked the Scooter LibbyMark Rich out of a hat, out of the thousands of people seeking a pardon, this was a complete coincidence," Schiff said. "I don't find that the least bit credible."
Funny I don't recall Schiff calling out Hillary while she was Secretary of State or presidential candidate.
*****

Thank you JEF, His past policies contribute to Identify Theft to this day.

Diving deep into the beginnings of DACA, Jan Ting, a law professor at Temple and former assistant commissioner of the Immigration and Naturalization Service, details how the Obama Homeland Security Department (DHS) kept the use of stolen Social Security numbers from being counted against would-be DACA applicants.

As he shows, the promise to forgive the crime, one that is pervasive among illegal aliens, was consciously designed to incentivize DACA-eligible "dreamers" — for the never-passed Development, Relief and Education for Alien Minors Act — to come out of the shadows and apply for the program.
*****

Participation trophies. Microaggressions. Now doypacks. Straight-to-pan plastic pouches.

A supermarket is to introduce touch-free packaging to help squeamish millennials who are afraid to touch raw meat before cooking it.

Sainsburys said it was bringing in the straight-to-pan plastic pouches, which are known in the industry as "doypacks", after a survey showed the prospect of coming into contact with uncooked meat products induced high levels of anxiety among shoppers under the age of 35.
So baiting their own hooks and filleting their catch is out of the question?
*****


Meet the new science same as the old science.

Sixty six years ago, experts used the exact same words.

Dr. William S. Carlson, an Arctic expert, said last night that Polar icecaps were melting at an astonishing and unexplained rate and threatening to swamp seaports by raising ocean levels.

"The glaciers of Norway and Alaska," he said, "are only half the size they were 50 years ago."
*****

Starbucks, a righteous lib business looks like they are guilty of racial profiling. Two African-Americans arrested for hanging out at a Philadelphia Starbucks.

Starbucks CEO Kevin Johnson issued a statement late Saturday apologizing for the apparent racially motivated arrest of two black customers at the behest of a Starbucks manager in Philadelphia. The two men, according to reports, were waiting for a friend inside a Starbucks store, but were asked to leave because they had not yet made a purchase.

Staff then reportedly called police, who arrived and arrested the men for trespassing. The arrest was captured on video by another customer who attested the men had done nothing wrong. Subsequent reports indicate the two men were real estate developers waiting to meet an investor.
*****
The ONT Musical Interlude
April 16, 1977, David Soul one half of TV cop show "Starsky & Hutch", went to No.1 on the US singles chart with 'Don't Give Up On Us', his only US hit. Also No.1 in the UK. via thisdayinmusic.com
***
April 16, 1924, Born on this day, American composer, conductor and arranger, Henry Mancini. His best known works include the theme to The Pink Panther film series, 'Moon River' to Breakfast at Tiffany's, and the theme to the Peter Gunn television series. He died 14th June 1994. via thisdayinmusic.com
*****

This guy doesn't qualify for a Genius Award Winner but the Dumb F*ck Award. David Buckel.

An environmental activist committed suicide on Saturday in a park in Brooklyn, New York, by setting himself on fire.

The man was protesting the use of "fossil fuel" — which he said was leading to an environmental disaster in the world — when he poured gasoline on himself and burned himself to death in Prospect Park.

"David Buckel, 60, left behind a charred corpse and a typed suicide note that said he was burning himself to death using 'fossil fuel' to reflect how mankind was likewise killing itself, police sources said," reported the New York Post.
*****

There are right ways and wrong ways to hijack public transit. Genius Award Winners.

A naked man on a train and a knife-wielding man's attempt to steal a bus made for an interesting 12 hours, but Metro leaders assure the public that they're an anomaly.

Overall statistics for the most serious crimes on the rail and bus system, they said, are down to the lowest level in at least a decade.
Metro General Manager Paul Wiedefeld also responded Thursday to concerns from riders that another sexual assault on a Metro train was kept quiet a few weeks ago.

In all three incidents, Wiedefeld emphasized, the men now charged with the crimes were quickly arrested.
*****
Strangers help a man and his best friend. Tonight's Feel Good Story of The Day.
It took a Facebook group, a search team and a lot of patience, but a Collinsville man and his emotional support dog were finally reunited, three weeks after they were separated by a car crash.

Summer, a miniature Australian Shepherd, was ejected from the car during a crash with her owner, Andre Wild, on March 17 in Collinsville. Summer ran into the woods near Morrison Avenue and St. Clair Avenue before police could catch her and since then, hundreds of metro-east residents have been on the look-out or actively searching for her.
*****

Tonight's ONT has been brought to you by Ideas That Didn't Work Out.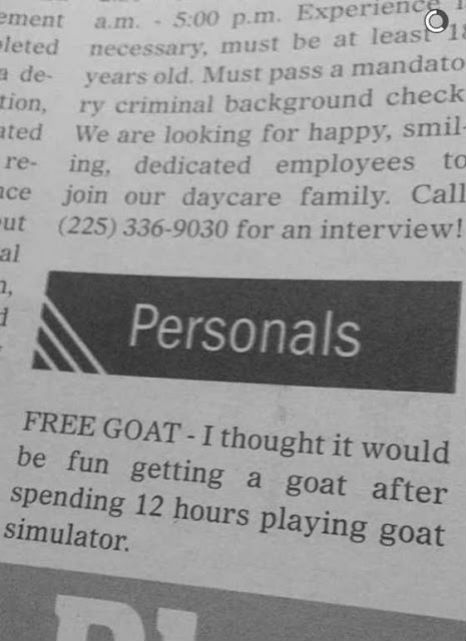 Notice: Posted with permission by AceCorp, LLC. Sorry we do not accept C.O.D.s

posted by Misanthropic Humanitarian at
10:03 PM
|
Access Comments