« Saturday Gardening Thread: Sweetness and Light [KT]
|
Main
|
Chess Thread 04-14-2018 »
April 14, 2018
Ace of Spades Pet Thread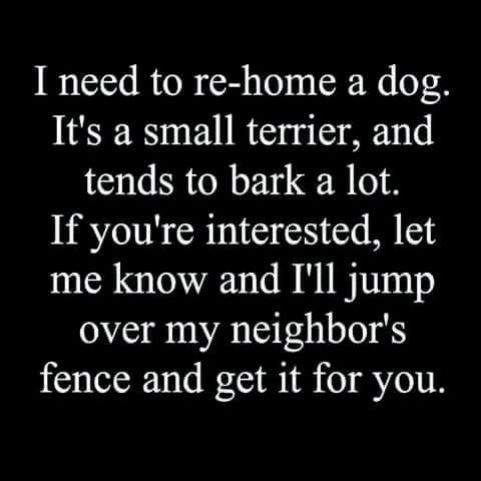 (J/K)
***
Welcome to the almost world famous Ace of Spades Pet Thread. As usual we have great pets today and some unusual ones to boot. Take some time away from whatever you were doing. Enjoy!!
***
A Little of This. A Little of That.

Pit Bulls have a bad name. And now in Kentucky Other dogs have a bad name as well and can't be owned.
Rescue animals. They put on a great show and then get to be adopted.h/t Jane
So, someone missed animal identification class one day.
***
Meet The PetMorons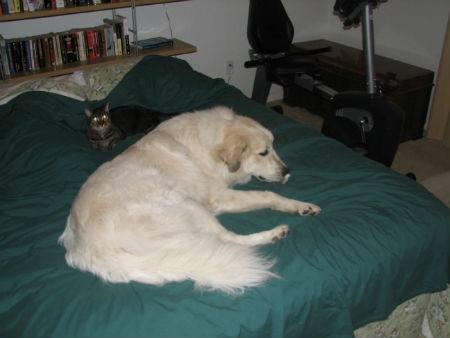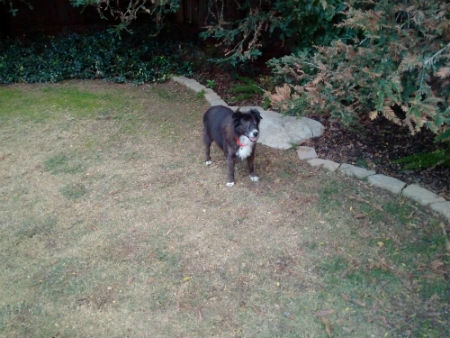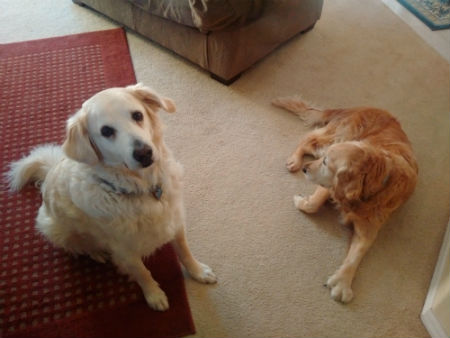 Since I talked about some of these pets in a thread, I thought I'd introduce and reintroduce some of the various pets che Blake has had over the years.

This was our own private sign of the end times, dogs and cats sleeping together.

This is Shue, who was featured on a pet thread a while ago. She is the only puppy my wife and I have ever had and it broke our hearts unbelievably when she had to be put down due to bone cancer. It seemed like we only had Shue for the blink of an eye and then she was gone. But, reality is that she was 8 years old, which, for a Great Pyrenees, is just a bit below average lifespan, by a couple of years. Of course, we'd much rather have had the extra couple of years.

The cat is Smidge, who we had to put to sleep because she had intestinal cancer. Again, seemed like no time had gone by, but, Smidge was 13 or 14 at the time. She was a stray that, for some reason, got along fine with dogs, though she was introduced to them much later in life. Of course, it didn't hurt that she wasn't really all that afraid of them.

And, finally, here is our newest rescue: Nikki, with her new buddy, Shadow, who is himself a rescue.

For those who wonder why a white dog is named "Shadow" it's because he follows me pretty much everywhere. Nikki seems to be cut from the same cloth, though she likes to follow my wife.

Miss Nikki is a Golden Retriever while Mr. Shadow is Great Pyrenees/Golden Retriever. Shadow has been featured on the pet thread in the past, also.


This next pooch is Bailey. She was an old dog when we got her and we only had her 18 short months. She was partially blind, completely deaf but the sweetest little thing you'd ever want to meet. We were really blindsided when she had to make her final car ride. One moment she was doing doggy things and the next she was almost completely incapacitated.

Shadow on the left, Nikki on the right. Nikki has deformed front paws but, no matter. She's still a dog who does doggy things and romps happily in our backyard. -Blake

Thanks for sharing Blake. Puppehs & Kittehs on the bed are always cute.
***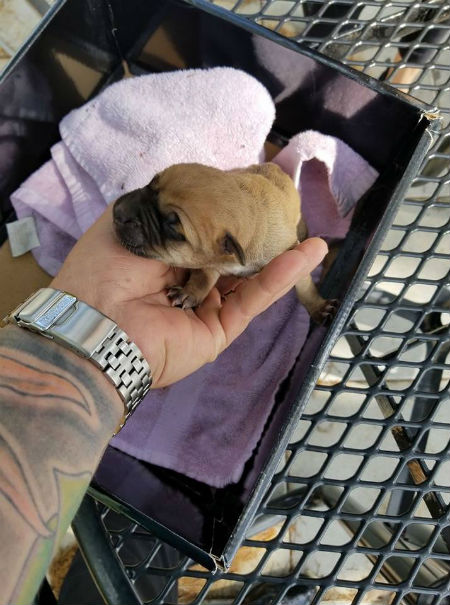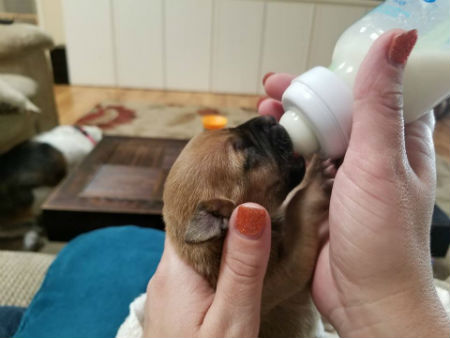 So, a couple days ago, my SiL found a 2-3 day old pup just thrown away. So little eyes still closed and still had the umbilical cord on him. Hurt, too. Which is why he got thrown away, we guess. Anyway, my daughter and her family had had to put their mastiff down just before Christmas. And then Matt finds this little guy. Kismet They are feeding him from a bottle and caring for him and I've got a new granddog. Would appreciate sharing this on the pet thread A couple pics (the first one is 10 minutes after Matt found him) and there's video here: https://www.facebook.com/kismetthemastiff/videos/182530035883989/
Kismets Facebook page to bring awareness for abandoned doggles here
https://www.facebook.com/kismetthemastiff/

ThanX! (McGyver)

Shortly after receiving these photos the pet thread received the following:

Update – After only 12 days, and becoming really attached, Janet and Matt lost little Kismet. He didn't even get to be old enuff to open his eyes. My kids are heartbroken

Talk about high highs and low lows. Sorry to hear of the pup's demise.
Thank you
***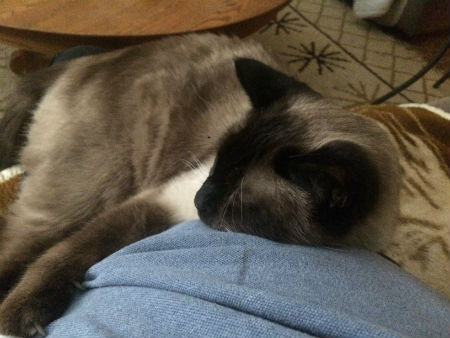 Hi there, long time lurker/infrequent commenter Caliban here. This is my friend, Douglas Fur. He's going on 16 and has become a born-again lap cat. He still has a bit of play left in him and I try not to push it.

Thanks for the pet thread. It's a beautiful refuge from the ogrewhelming madness of the world.
Wow, such a spoiled cat Caliban. Looks like he has a horrible life ;) Thanks for sharing.
***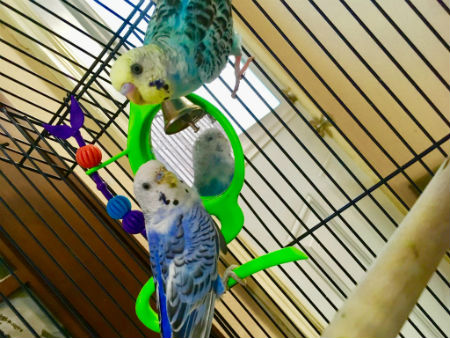 These two motion alarms are Carly (green and yellow) and Ace (blue and white). No, Ace was not named after Ace. Carly and Ace were purchased when #3 son decided he wanted birbs instead of the .22 he was saving for. I informed him that after the cost of the birds, the cage, toys, feed, medicine, and treats, there would be no money left for the rifle. He said he understood. Carly is much friendlier and likes to perch on fingers. Ace is much more wary and only grudgingly accepts others after they prove themselves worthy.

Rihar

What beautiful birds Rihar. So colorful. We don't see too many of these here at the Pet Thread. We appreciate you sending the photo in.
***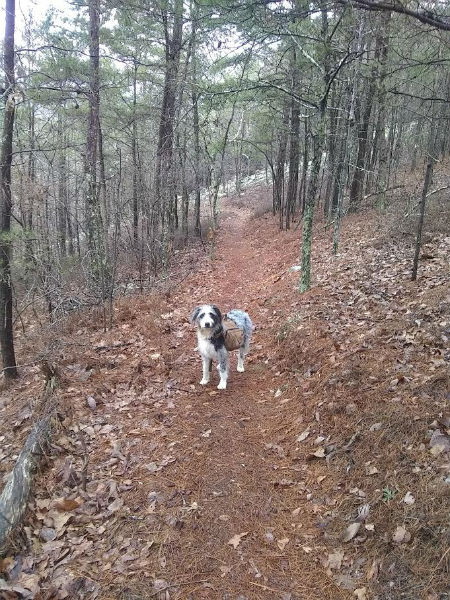 Bella (AussiePoodleWolfhound) hiked 16 miles over a mountain with me and never failed to come back and check if I was having a heart attack after sprinting ahead 100 yards.

I knew she was checking my health because she always makes the "Are you having a heart attack face".

It's hard to see, but she's making the face here:

I spend the holidays alone, because I can be an inconsiderate d-bag.

Bella doesn't know. Please don't tell her.

Duncan MacKochinar

Your secret is safe with us Duncan. But from the sounds of it you have an awesome dog.
***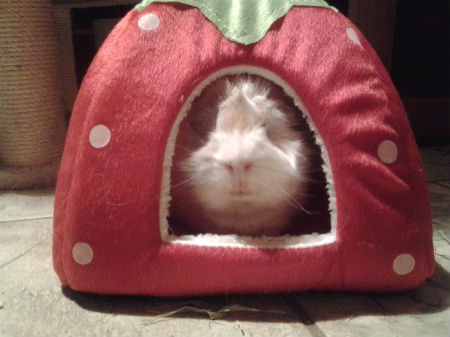 'Morning, MisHum. Though I'm rarely able to get a comment up any more, rest assured I lurk every day. Without J.J. and Vic I'd be totally ignorant, since the MSM is no longer readable or watchable.

Anyhoo, meet Charlie. Charlie's a free-range guinea pig. He lives under the china hutch, where there is a puppy pad and a grocery bag for privacy. He's very good about confining his messes to the puppy pad and it's lots easier than a cage. Every three days I just wad the whole mess up, chunk it in the garbage and start fresh. Happily, the house has tile floors just in case of a rare mistake.

He gets along fine with all four cats. He seems to think he's one of them, demanding to be fed at the same place and the same time. They seem to think he's some sort of homely kitten.

Charlie's part-Abyssinian. He's long-haired and looks like someone combed him with an egg beater. His fur grows every direction in whorls. How do you like the Donald Trump haircut?

Charlie's the second free-range pigling I've owned. Both developed very strong personalities when they were no longer confined to a cage. Their appetite is even bigger than caged piggies, most of whom eat eighteen hours out of twenty-four. I was feeding Charlie round produce...grapes, tomatoes, blueberries...in a small shallow metal bowl to keep it from rolling away. That had to be removed when Charlie discovered that he could lift the empty bowl in his teeth and slam it down on the tile. You have no idea how much racket metal on tile makes. Bam! Bam! Bam! "My bowl is empty! Feed me!"

Who knew a rodent could be so much fun?

Thanks for cat-wrangling the AOS Pet Thread. It's fun to see other people's fur babies. - Creeper
Creeper, thanks for sharing Charlie's photo and story with us. So does the little critter stay away from your feet? I would be so worried about stepping on it. I'm always stumbling over my dogs.
***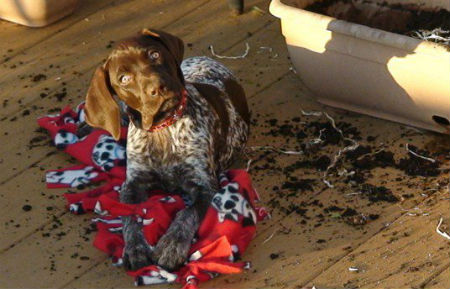 Dear Ace,

Lulu has appeared in the Pet Moron post before. Here are a few more pictures of her after getting into some mischief. Hard to stay mad at her.

So how old is Lulu? She looks like a charming puppeh. Mischievous, but charming. Thanks for the submission.
***

Thank you folks for the submissions for this week's Pet Thread. A great group of pets. Do you have a pet and story you would like to share with us? You can reach us, petmorons at gmail dot com.
Have a great week!
Opening meme h/t Hank Curmudgeon

posted by Misanthropic Humanitarian at
03:00 PM
|
Access Comments