« Bank of Blue America: BofA Announces It Will No Longer Lend to Makers of "Assault Weapons"
|
Main
|
The Morning Report 4/11/18 »
April 10, 2018
Tuesday Overnight Open Thread (4/10/18 )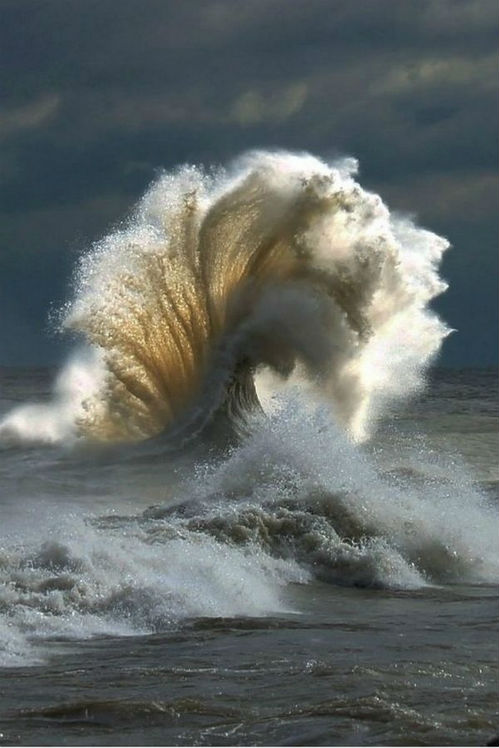 *****
The Quotes of The Day

Quote I

I think the president right now will be intently watching the congressional hearings. I think that's going to be step number one. I think he has his doubts whether Facebook has violated protocols, I don't know. We will see. I wish Mr. Zuckerberg — I hope he comes to Congress wearing a nice business suit and shirt and tie, so he will be taken more seriously. Larry Kudlow

Quote II

You know who isn't getting critical health care? Homeless American citizens and overwhelming numbers of American veterans. THAT is what is just wrong. James Woods

Quote III

"Out-of-state #tuition rates are TRIPLE the cost than what you pay in-state. This creates a barrier to education for #Dreamers who want to go to college or attend a university,"Mi Familia Vota
*****
Are you a woman. Are you a woman and running for office? Are you a woman, running for office and a Democrat? You must be a victim.

Erin Collier, running in Upstate New York, stated in her March campaign announcement that "I'm not going to let those boys beat me."

Kelda Roys in Wisconsin and Krish Vignarajah in Maryland posted pictures of themselves breastfeeding their babies.

Illinois House candidate Sol Flores described being sexually assaulted as a child.
*****

What is the cost of a super-duper "Green" renewable energy grid? The technical term is a "shit-ton".

[A] study published in Energy & Environmental Science [has] determined that solar and wind energy alone could reliably meet about 80 percent of recent US annual electricity demand, but massive investments in energy storage and transmission would be needed to avoid major blackouts. . . . Relying on these intermittent sources alone would requiring building many more solar and wind farms to produce excess energy during particularly sunny and windy periods, plus huge storage systems that can bank hours' or even weeks' worth of power.

We then get this small clue as to the cost of starting down this road:

Just getting to 80 percent of demand reliably with only wind and solar would require either a US-wide high-speed transmission system or 12 hours of electricity storage. A storage system of that size across the US would cost more than $2.5 trillion for a battery system.
*****

David Hogg plans on graduating from high school.
Then he's going to take a year off? Wonder what he will be doing? Do you think Chicago will be one of his destinations?
Nah, didn't think so.
*****
The ONT has some good news and some bad news. First, the "Bad News" The Senate Republicans are gutless bastards. The "Good News" there are more ways to escape Obamacare.

The Trump administration will give people more ways to avoid paying Obamacare's penalty for not having insurance, including if the person cannot buy an affordable plan that doesn't cover abortions.

The Centers for Medicare and Medicaid Services on Monday expanded the list of hardship exemptions for the individual mandate, which requires everyone to have health insurance. CMS said people who live in a county that has only one Obamacare insurer can receive an exemption from the penalty. It also lets people avoid the fine if the only affordable plans available on the law's exchanges cover abortion.
*****

The DEA is too powerful.And their record of asset forfeiture backs that up.

A new report published by the Justice Department's Office of the Inspector General suggests that the Drug Enforcement Administration has seized billions of dollars in cash from people who it has not charged with crimes.

The report, released in late March, said that since 2007, the DEA has taken over $4 billion in cash from those suspected of involvement with the drug trade.

However, 81 percent of those seizures were conducted administratively and did not lead to any civil or criminal charges, according to The Washington Post. In total, that meant $3.2 billion was seized from people who were not charged.
*****
The ONT Musical Interlude
April 10 1970, Doors singer Jim Morrison was dragged off stage by keyboardist Ray Manzarek during a concert in Boston, after Morrison asked the audience, 'Would you like to see my genitals?'. Theater management quickly switched off the power. Morrison had been arrested in Miami a year earlier for "lewd and lascivious behavior" during a performance. via thisdayinmusic.com
***
April 10, 1970, 27 year-old Paul McCartney issued a press statement, announcing that The Beatles had split, (one week before the release of his solo album). McCartney said, "I have no future plans to record or appear with The Beatles again, or to write any music with John". John Lennon, who had kept his much-earlier decision to leave The Beatles quiet for the sake of the others, was furious. When a reporter called Lennon to comment upon McCartney's resignation, Lennon said, "Paul hasn't left. I sacked him. via thisdayinmusic.com
***
April 10, 1990, Tom Waits took Doritos Chips to court for using a 'Waits', sound-alike on radio ads. The jury awarded him $2.475 million in punitive damages, Waits comments after the case, 'now by law I have what I always felt I had...a distinctive voice.' via thisdayinmusic.com
*****

Guns bad, abortion good. And God pleasing.

"Before the 15-week ban passed, Mississippi patients generic gun purchasers already faced multiple barriers to abortion,purchasing a gun including a mandatory 24-hour waiting period, a mandatory ultrasound law, background check a 20-week ban, a ban on the use of telemedicine to administer a medication abortion, and a law that requires a minor to get parental consent before obtaining an abortion." and a law that prevents 18 year old adults from purchasing a firearm.

This abortion thing sounds like a Terrorist organization.
*****

It is still winter in WI and still hockey season. The Manitowoc Minute, not Stanley Cup material.
*****

In the category of, "You can't make this shit up".

Four truckloads of car tires that were scheduled to enter Gaza via the Kerem Shalom Crossing Sunday morning, were prevented by the Israeli authorities from entering after the tire burning riots last Friday, Gazan reporter Tamer El Sultan tweeted.

Gaza Arabs nicknamed Friday's events "Jum'at al-Kawshook" – "Tires Friday," as protesters set fire to thousands of tires along the border with Israel, creating huge clouds of black smoke intended to confuse Israeli snipers and prevent them from targeting individuals who attempted to scale the fence.

Incidentally, Black Friday Tires was an event that was held by Goodyear Tires last November with no relation to the Middle East conflicts.

Al Gore and the rest of the Global Warming alarmists have been silent.
*****

Talk about "The Pucker Factor"
*****

The dog placed the drugs in my purse. The wind made me a Genius Award Winner.

On March 21, police in Fort Pierce, Florida made a traffic stop on 26-year-old Kennecia Posey, and smelled marijuana. For those of you about to scream about the Fourth Amendment, smelling marijuana is recognized under the law as probable cause to do a search, and police proceeded to search Posey's car. When they did, they found cocaine in her purse.

Pretty clear cut, right? If there's cocaine in your purse, you're in possession. Open and shut.

Ha . . . not so fast, sillies. No drugs that are found in a search ever belong to the suspect, no matter how implausible it would be to consider any other possibility. The cocaine isn't hers!
*****

Windshield time and a lot of it, is Tonight's Feel Good Story of The Day.

In small communities throughout Northern New Mexico, there are veterans who either cannot afford a car, or are too old or disabled to drive to Albuquerque for their medical treatment.

For the last 16 years, a pair of retired Army soldiers have volunteered their time to drive disabled veterans up and down Interstate 25.
*****

Tonight's ONT has been brought to you by Vacation Photos.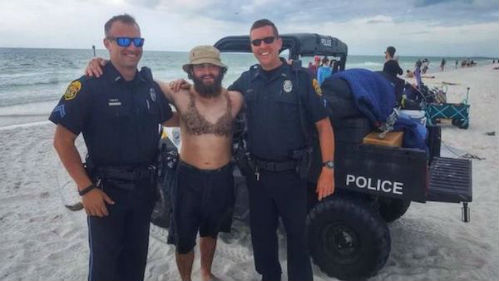 Notice: Posted with permission by AceCorp, LLC. Do you care for fries with this?


posted by Misanthropic Humanitarian at
10:02 PM
|
Access Comments