« Chess Thread 04-07-2018
|
Main
|
AoSHQ KickStart Campaign To Buy David Hogg A Chin »
April 07, 2018
Saturday Evening Movie Thread 04-07-2018 [Hosted By: TheJamesMadison]
Connections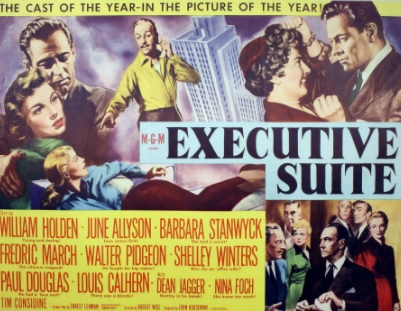 So, I watched a movie I had never seen before last week, Executive Suite. I have no idea why this movie originally came to my attention. Maybe it was one of you mentioning it, or maybe I took a glance through Robert Wise's filmography and decided that it looked interesting. One way or another, I saw it.
For those who don't know, the movie is about the 24-hour period after the unexpected death of the CEO of a furniture manufacturing company and the power plays that break out amongst the five vice presidents who are the next level down. There's no obvious succession plan, although everyone suspects that the CEO had been in the process of finalizing those plans at his death.
Aside from my race and gender (the movie was made in the early 50s, so of course all the characters vying for the post are white men), I share nothing in common with the VPs. They're older than me, further along in life, and with far different ambitions than me. The youngest of the five (William Holden) was a few years older at the time than I am now. The rest were a couple decades older. They were all at the top of the company, one level from president, when I'm just a couple levels up from the bottom of my own company's ladder. The fight that breaks out between them all is something that I'll probably never take part in: A fight over the future of a company.
As the final scene crescendos, I became completely entranced by the film going from appreciation at the handsomely well-crafted film to love for the connection that I felt with it.
How is that possible?
Out Shopping
Let me take a quick tangent to talk about when I took Junior to the toy aisle of Target. Junior was three years old (now four! Happy Birthday!), and it's very much his preferred activity to go to the toys and look at the playthings that I won't buy him. I'm not going to abandon him, so I stand there, scrolling through my phone or trying to entertain myself as I much as a thirty-two year old man can when faced with a bunch of toys from the movie Cars.
Anyway, one day, I was standing there as bored as usual, when I heard the wall of televisions from the electronics section. It was an author reading a short passage from her book. She finished, and explained how she was driven to write the book because her high school students didn't see themselves in the books they were reading.
Questions ran through my head. Do they find nothing to relate to Hamlet, or Othello? To Scrooge, or Pip? To Odysseus, or Ajax? Is there no character from literature in history that these students could relate to? Do these students know nothing of the heedless ambition of Macbeth and his wife? The loss due to betrayal of King Lear? Is the fact that these students were most likely black mean that they have nothing in common with a character of indiscriminate race like Prospero?
This experience irritated me.

Back to the Movie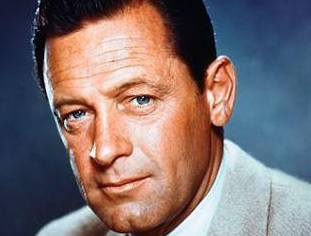 So, I hadn't really thought about this event until I was nearing the end of Executive Suite. As William Holden and Frederic March were squaring off against each other in that boardroom, each giving speeches about the future of the Tredway Company, I realized what was actually happening.
The two were talking about more than the future of some fictitious furniture company, they were talking about a view of the human condition. March, playing what would today be called the Chief Financial Officer, was making the case that he would squeeze the company for every dollar he could in order to increase the dividend for the company's investors. Without investors, there's no company, he argues, so the investors must come first.
Holden, who would probably be the equivalent of a modern Chief Operating Officer, stands up and starts talking about how the product needs to come first. He dramatically picks up an example of their new cheapest line and tears it apart without trying. It's junk and they should be making much better product than that. Without the product, the company dies, and if you don't put the money you're saving back into the product, shoving it into dividends instead, the company will die.
How on earth did this discussion about product versus dividends speak to me? How did it make me sit up and pay attention? It's because the conversation is about something far more human. It's about how one can chose to live one's life. You can invest in yourself, or you can go for cheap and easy wins.
I only shared the most superficial traits with these characters, and I found their discussions worth my attention and my time. Would that author's students have been able to find the same subtext in that movie as I did? I can't imagine why not.

There's a Reason People Still Read Aeschylus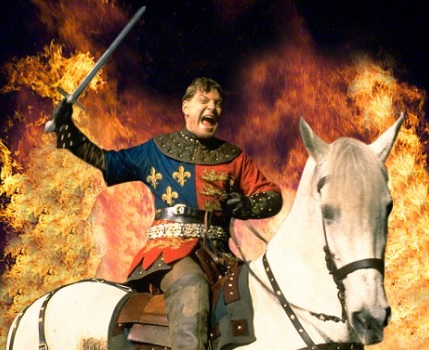 Why do people still real Ancient Greek drama? Or Shakespeare? Or Dickens? Why do people still watch Citizen Kane or The Searchers?
It's because that's what art is supposed to do. It's supposed to take specific events and create a connection with people who've never experienced it. It's the connection that one can feel with a prince of Denmark or the Board of Directors of the Tredway Company that makes art overall worth one's time. It's an exploration of human nature, not just the nature of those specific people in those specific times with those specific combinations of race, gender, and sexual preferences.

Movies of Today
Opening in Theaters:
Blockers
Chappaquiddick
A Quiet Place
Next in my Netflix Queue:
The Tempest
Movies I Saw This Week:
Deadfall (Netflix Rating 1/5 | Quality Rating 0.5/4) Poster blurb: "A master class in how to not make a thriller. Tedium is not a word you want associated with this kind of film." [Netflix DVD]
Gettysburg (Netflix Rating 4/5 | Quality Rating 3/4) "Well acted account of the battle that really needed a stronger visualist at the helm." [Netflix DVD]
The Founder (Netflix Rating 4/5 | Quality Rating 3/4) "Intelligent and entertaining story of the messy founding of McDonald's." [Netflix Instant]
Psycho (Netflix Rating 5/5 | Quality Rating 4/4) [Rewatch] "A great bait and switch with marvelously building tension from beginning to end." [Personal Collection]
Rise of the Planet of the Apes (Netflix Rating 4/5 | Quality Rating 3/4) [Rewatch] "Caesar is absolutely fantastic. Everyone else is kind of just boring. More Caesar!" [Personal Collection]

Contact
Email any suggestions or questions to thejamesmadison.aos at symbol gmail dot com.
I've also archived all the old posts here, by request. I'll add new posts a week after they originally post at the HQ.


posted by OregonMuse at
07:30 PM
|
Access Comments