« FriGAINZZZ (and Open Thread Until the ONT)
|
Main
|
EMT 04/07/18 »
April 06, 2018
There Are Strange Things Done, in the Midnight Sun, by the Morons of the ONT
The Ewok trails have their secret tales that would horrify you and me.
By Pixy's lights, there's secret fights, and shitposts that no one will own,
Enjoy the posts, and the COBs you roast, but first, I will be blown.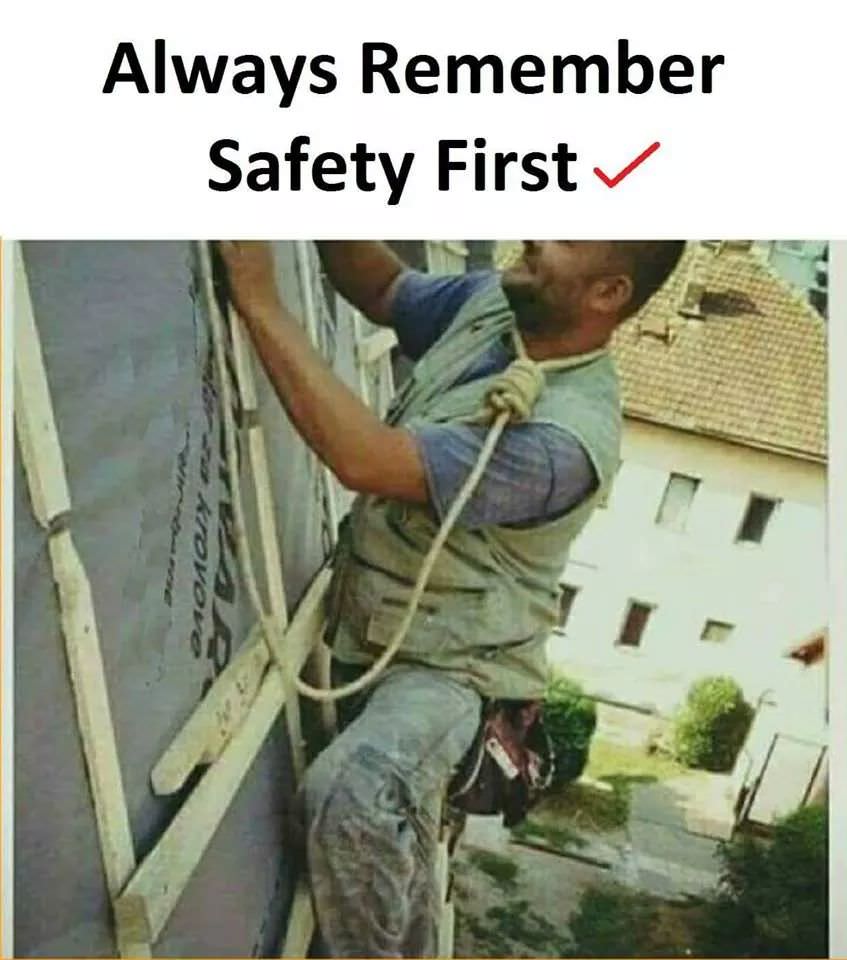 Your Betters

Republican Congressman Farentholt Resigns
$84,000 of our money was paid out to settle a sexual harassment lawsuit against him. You may remember him, he's the pajamagate Congressman. I know, you're as shocked as I am that such a man would sexually harass someone.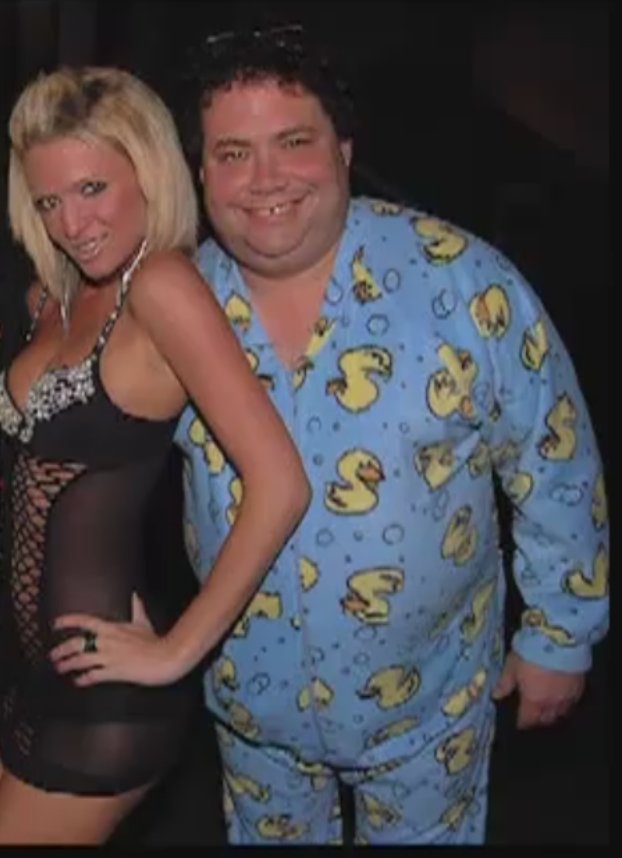 Now that image will be the last thing on your mind before you go to sleep. You're welcome.

Troll of the Week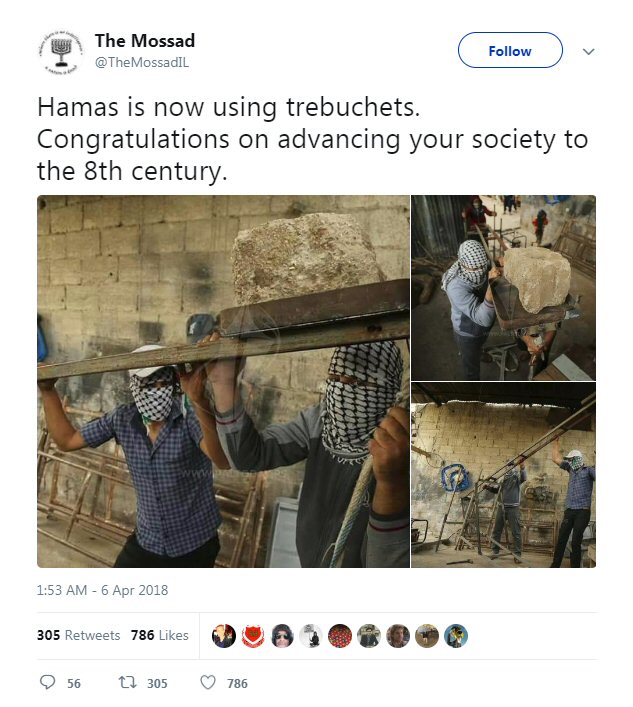 Golf
The Masters is concluding this weekend. My mom got my dad tickets to go a few years back, and he said it is amazing just how impecable the course is. Then there is this:

Bronze Age Problems

Imagine not being able to dash off an angry email, instead being required to carve a clay tablet when you're upset.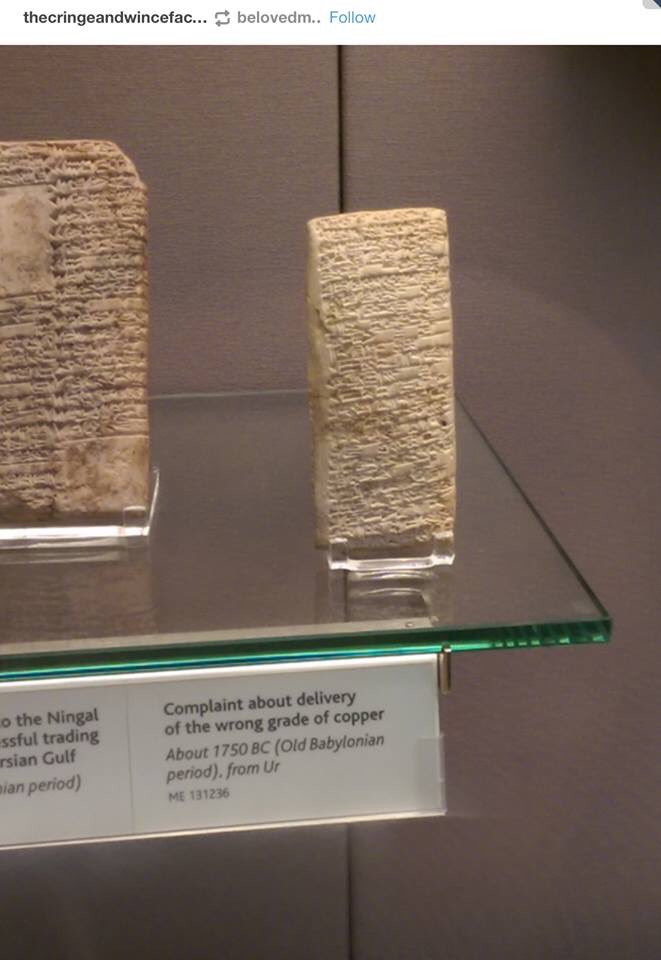 Here's the translation (from Leo Oppenheim's book "Letters from Mesopotamia"):
Tell Ea-nasir: Nanni sends the following message: When you came, you said to me as follows : "I will give Gimil-Sin (when he comes) fine quality copper ingots." You left then but you did not do what you promised me. You put ingots which were not good before my messenger (Sit-Sin) and said: "If you want to take them, take them; if you do not want to take them, go away!" What do you take me for, that you treat somebody like me with such contempt? I have sent as messengers gentlemen like ourselves to collect the bag with my money (deposited with you) but you have treated me with contempt by sending them back to me empty-handed several times, and that through enemy territory. Is there anyone among the merchants who trade with Telmun who has treated me in this way? You alone treat my messenger with contempt! On account of that one (trifling) mina of silver which I owe(?) you, you feel free to speak in such a way, while I have given to the palace on your behalf 1,080 pounds of copper, and umi-abum has likewise given 1,080 pounds of copper, apart from what we both have had written on a sealed tablet to be kept in the temple of Samas. How have you treated me for that copper? You have withheld my money bag from me in enemy territory; it is now up to you to restore (my money) to me in full. Take cognizance that (from now on) I will not accept here any copper from you that is not of fine quality. I shall (from now on) select and take the ingots individually in my own yard, and I shall exercise against you my right of rejection because you have treated me with contempt.
Dating from 1750 BC, it (and others, see below) is the oldest known complaint letter in human history. The tablet is at the British Museum. (Source: Wiki)
But wait, there's more! In the book Arabia and the Arabs, Robert G. Hoyland relates:
Ea-nasir was a dealer in copper ingots from Magan and was active in business around the turn of the nineteenth century BC. He comes across as a somewhat unscrupulous character, or perhaps he just fell on hard times at one point in his career, for there are a number of angry letters from his backers in Ur while he is away in Dilmun complaining that he has not delivered the promised goods.
The dates don't quite match, but the really amusing thing is that apparently we have all of the cuneiform. complaints because Ea-nasir carefully preserved them in a room in his house. And it wasn't just copper, either, people were mad at him for failure to deliver everything from kitchenware to clothing. The world's first known shady businessman. The tablets were unearthed in Ur in 1953.

My Beautiful America
I know Ace and others have talked about an amicable divorce between red and blue America, and I understand the thought process, I really do, but when I see something like this, I get mad and think "Fuck no. Why should those assholes get half of our wonderful country? Let them go to Europe or somewhere, this land is our land. Every square inch. I'm not giving up shit."
Run Dude, Run!
You May Have Worn The Prom Dress With Him, But I Get To Wear The Wedding Dress
Some women have issues, this gal has entire subscriptions.
Related: The Empress Has No Clothes: The Dark Underbelly of Women Who Code and Google Women Techmakers

Canada. They can all go to Canada. The good Canadians can come down here, all is forgiven from 1781. We'd have to build two walls though...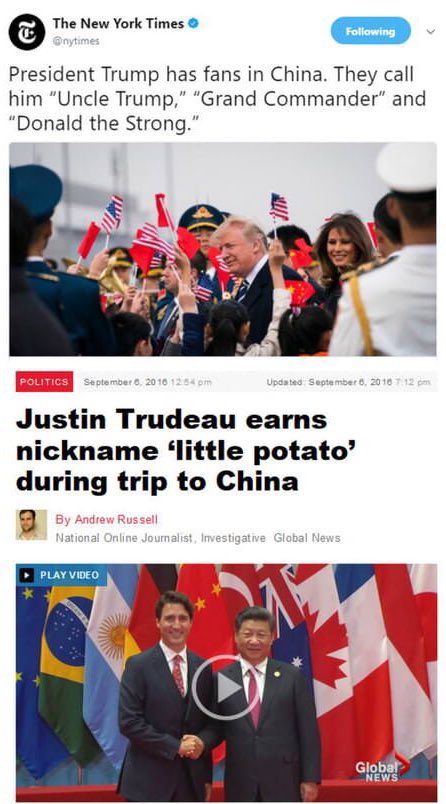 Horrific
Mummy blogger faces trial after....harming her kid
Classic Munchausen syndrome by proxy. Disturbing.
Not What I Meant in the Opening Poem

Smart People

Tonight's ONT brought to you by baseball: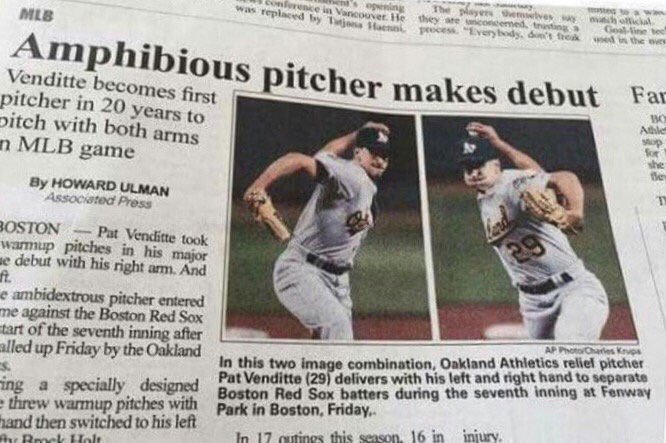 posted by WeirdDave at
09:30 PM
|
Access Comments