ę Mid-Morning Open Thread
|
Main
|
Former Obama Communications Director Jen Psaki: Trump's Nickname for Obama, "Cheatin' Obama," Might Have "Racial Undertones" Ľ
April 05, 2018
The Morning Rant: J.V. Edition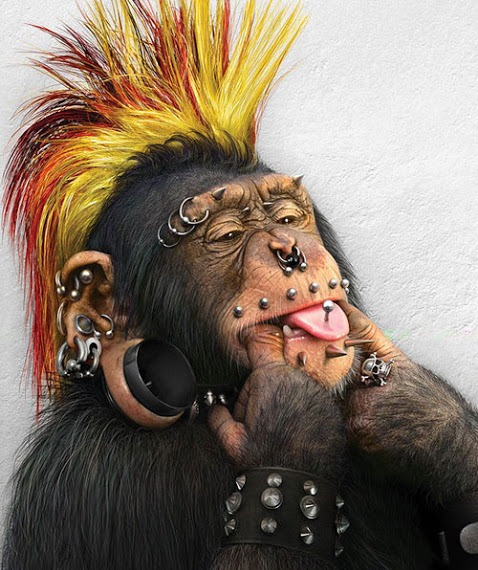 "All animals are equal, but some animals are more equal than others."
Wow...that doesn't seem right! This guy shouldn't have been treated like a king; he should have been dragged out of the car and had poo thrown at him.
1 Million Illegal Aliens Have California Driver's Licenses, because all they want to do is become good, law-abiding Americans! I guess that includes driving drunk and killing six-year-olds in their front yards.

Immigration officials say 50-year-old Maximino Delgado Lagunas, who is in the United States illegally, had a blood alcohol level nearly three times the legal limit when he was arrested. Immigration and Customs Enforcement has revealed to NBC4 that Lagunas, a Mexican national, had been deported twice, once in 2001 and again in 2008.

Court records show that in 2015 he was arrested for another DUI. Immigration officials say that back then Buena Park police did not detain Lagunas for the required 48 hours for pickup by immigration officials, instead placing him on informal probation and releasing him to the streets.
Just one more example of the insanity that is our treatment of criminals who happen to be illegals, and the compounded, weapons-grade lunacy that has taken over California. Ace and J.J. Sefton speak of it as an insurrection, and while that sounds hyperbolic, the facts speak for themselves.
******
Governor Matt Bevin of Kentucky speaks eloquently and intelligently about the issue of violence in the schools, and the cultural shift and degradation that he thinks is at its root.
[Hat Tip: Jay Guevara]
******
Speaking of cultural degradation...here is a San Francisco high school that managed to ignore
a student who failed every single high school class he took.
How does that happen? I have a pretty good idea, and it's not because the teachers were too tough on this kid.
******
Civilization's Thin Veneer: Charlton Heston's Famous 1997 Pro-Second-Amendment Speech at the National Press Club Was Prescient Then & Now
"I believe every good journalist needs to know why the Second Amendment must be considered more essential than the First Amendment. This may be a bitter pill to swallow, but the right to keep and bear arms is not archaic. It's not an outdated, dusty idea some old dead white guys dreamed up in fear of the Redcoats. No. It's just as essential to liberty today as it was in 1776.

"These words may not play well at the Press Club, but it's still the gospel down at the corner bar and grill. And your efforts to undermine the Second Amendment—to deride it and denigrate it, to degrade it, to readily accept diluting it and eagerly promote redefining it—threaten not only the physical well-being of millions of Americans but also the core concept of individual liberty our Founding Fathers struggled to perfect and protect.
******
******
My Twitter Feed
My Twitter Feed&topic=world_news">

posted by CBD at
11:10 AM
|
Access Comments