« Byron York: The Mueller Investigation Undermines the Rule of Law
|
Main
|
The Morning Report 4/5/18 »
April 04, 2018
Wednesday Overnight Open Thread (4/4/18)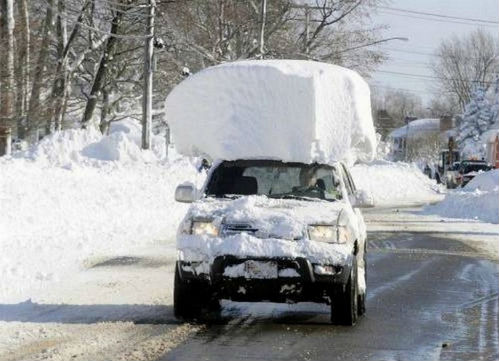 *****
The Quotes of The Day
Quote I

....Its spokesman is now apparently the most powerful man in the country, yet, if you cross him, he protests that he is not a man at all but merely a child - and the wealthiest corporations in the land jump to yank their ads from those who disrespect the boy savant.

It's not hard to see the logic here, whatever your issue - climate change, grade-school gender transitioning, human cloning. Get the kids to front it because they're beyond criticism. And, when anybody does criticize, get the kids to bounce American corporations into serving as your shock-troops. To modify Stalin, "How many divisions has Hulu and Expedia and Jos. A. Bank?" Well, they've got an advertising division and they can take you out without firing a shot.Mark Steyn

Quote II

"Remember that it was a black man, Otis McDonald, who challenged the #guncontrol laws of Chicago because he wanted to be safe in his home. And, it was the @NRA — ya know, that 'terrorist organization' — that aided him in his legal pursuits, which he won." Col. Allen West

Quote III

"Cooperative federalism doesn't mean that one state can dictate standards for the rest of the country... It is in America's best interest to have a national standard, and we look forward to partnering with all states, including California, as we work to finalize that standard." Scott Pruitt, Administrator for the Environmental Protection Agency (EPA)

Quote IV

"Sometimes I'd like to scream a lot but I'm trying to hold it back," Gwen Kopechne
*****

Home testing has pregnancy tests, ancestry tests, drug tests. What's next? DNA tests for IQ?


Ready for a world in which a $50 DNA test can predict your odds of earning a PhD or forecast which toddler gets into a selective preschool?

Robert Plomin, a behavioral geneticist, says that's exactly what's coming.

For decades genetic researchers have sought the hereditary factors behind intelligence, with little luck. But now gene studies have finally gotten big enough—and hence powerful enough—to zero in on genetic differences linked to IQ.

Will there be a DNA test to determine future Morons?
*****
In the age of hacks, breeches and just downright sloppy handling of information, The ONT is shocked, shocked I say that personal information from a "dating" platform would be released.

Users who include their HIV status in their Grindr profile may not have control of who sees their diagnosis outside the platform.

BuzzFeed News reports that Grindr has been sharing data on its users' HIV status and testing date with two companies, Apptimize and Localytics. The former helps improve users' experiences while using apps, while the latter is primarily engaged in app optimization and analytics overviews.

Antoine Pultier, a researcher with Norwegian independent research company SINTEF, warns data on users' HIV testing date and status are sent together alongside other identifying information, such as a user's GPS location and email. That means HIV-positive users on Grindr could be identified and outed in a potential data breach.

Maybe consumers should demand HIPPA laws for companies who do business online.
*****

The difference between a recovering alcoholic and Hillary Clinton? One knows he/she has a problem.

Hillary Clinton fired back at her critics on the left late Friday, claiming that it was "sexism" that drove Democrats, in the days following the 2016 Presidential election, to tell her to keep quiet about what caused her devastating loss to now-President Donald Trump.

The failed Presidential candidate hissed directly at Democratic leaders in her speech: "They never said that to any man who was not elected."

"I was really struck by how people said that to me - you know, mostly people in the press, for whatever reason - mostly, 'Go away, go away,'" Clinton told a gathered crowd at Rutgers University, according to MSNBC. "And I had one of the young people who works for me go back and do a bit of research. They never said that to any man who was not elected. I was kind of struck by that."
*****

How to respect women. The Shoe0nHead way. NSFW-Language
*****
The ONT Musical Interlude
April 4, 2007, A Swedish couple ran into trouble with authorities after trying to name their baby Metallica. Michael and Karolina Tomaro went to court with the country's National Tax Authority about naming their daughter after the rock band. The six-month-old has been baptised Metallica, but tax officials said the name was "inappropriate". Under Swedish law, both first names and surnames need to win the approval of authorities before they can be used. via thisdayinmusic.com
April 4, 2013, Former Rolling Stones bassist Bill Wyman turned himself in to British police after reports emerged suggesting he began a sexual relationship with his second wife, Mandy Smith, when she was 14 years old. After a brief meeting, the authorities decided not to pursue charges.via thisdayinmusic.com
April 4, 1913, Born on this day, American blues musician Muddy Waters, In the early 1950s, Muddy Waters and his band recorded several blues classics, 'Hoochie Coochie Man', 'I'm Ready' and 'I Just Want to Make Love to You'. The Rolling Stones named themselves after his 1950 song 'Rollin' Stone', his music influenced Eric Clapton's career, Led Zeppelin's 'Whole Lotta Love', is lyrically based on the Muddy Waters hit 'You Need Love'. Waters died in his sleep from heart failure on 30 April 1983 aged 70. via thisdayinmusic.com
*****

A gold medal winner on the Manitowoc Minute, Oh my gosh.
*****
There is a trial taking place in California at the moment. Things aren't going well for the plaintiff, the State of California vs. Chevron.

The California vs Chevron lawsuit against five oil companies is not going well for greens. After suggesting Climate Scientist Miles Allen presented a misleading graph about CO2, and after receiving an admission from Oceanographer Gary Griggs that ice ages and other violent climate shifts, far greater than today's mild warming, can be caused by natural forcings, Judge Alsup turned to the centrepiece of the conspiracy charge, the "Smoking Gun" memo.
*****
Leading up to tonight's Genius Award Winner segment, The ONT came across an entire story about Geniuses.

A life of crime is not all it is cracked up to be. There are inconsistent hours, no dental, and the stigma of screwing over your fellow man. And to top it all off, crime is actually harder than it looks. Not everyone is cut out for a life in the shadows, as evidenced by many of the insalubrious characters who are featured on this list.

Sometimes, life has a way of telling you to take your genes out of the gene pool. If you are the man who got himself stuck in a chimney mid-burglary or the twosome who locked themselves in a janitor's closet while trespassing, you might want to rethink your enterprising career in crime. Nonetheless, these simpleminded reprobates offer civilized society a chuckle and teach kids about the perils of crime.
There are ten of them.
*****
Beer. Defiance. Oh yeah, Florida. Some assembly required for tonight's Genius Award Winner.

DEFUNIAK SPRINGS, Fla— A man who taunted deputies on his four-wheeler with a beer in hand is now in custody.

On Saturday evening deputies attempted a traffic stop on three four wheelers for driving on a county maintained road. Two of the four wheelers stopped on Windflower Street, a third fled from the stop. A white male driving the third four wheeler later returned to the traffic stop and began taunting the deputy and driving in circles in the middle of the road shouting "Come and get me!"
*****
Three young men Tonight's Feel Good Story of The Day.

Three kids from Hertfordshire, England, are being honored for saving a suicidal man's life.

Devonte Cafferkey, 13, Sammy Farah, 14, and Shawn Young, 12, rushed to grab a man sitting with a rope around his neck on the edge of an overpass in Waltham Cross. Cafferkey and Farah refused to let the man go while Young called for help.

*****

Tonight's ONT has been brought to you by Responsible Hosts.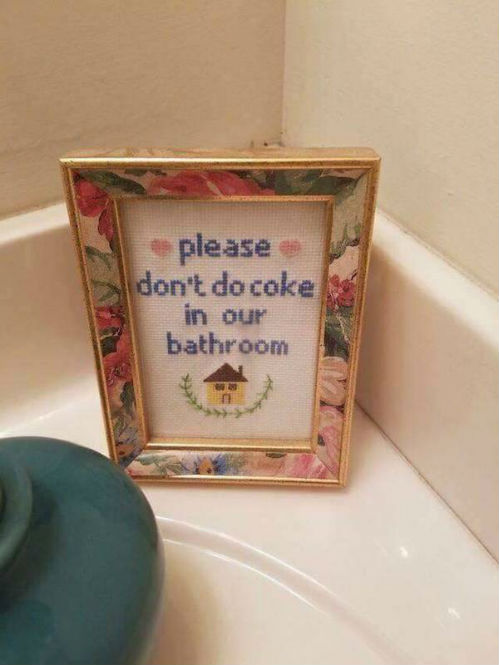 Notice: Posted with permission by AceCorp, LLC. Buyer beware. No cash refunds only ONT credits.


posted by Misanthropic Humanitarian at
09:57 PM
|
Access Comments