« Ace of Spades Pet Thread
|
Main
|
Saturday Evening Movie Thread 03-31-2018 [Hosted By: TheJamesMadison] »
March 31, 2018
Chess Thread 03-31-2018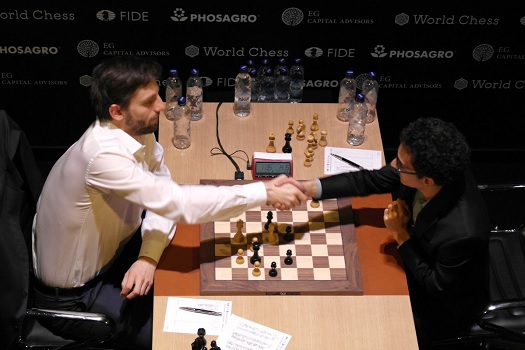 Caruana Wins!

As always, the chess/dress pr0n thread is an open thread, so there is no such thing as an off-topic comment.

Easier Problem - White To Play (627)
Just looking at this position, I'm sure that most of you morons can see that it's likely to be a mate of some sort -- and you'd be right. White has too much firepower bearing down on Black's kingside and Black's big guns are on the other side of the board out of the fight. So the question for you is, in how few a moves can you force the mate? Your answer should be of the form:
"I can mate Black's king in 'X' moves:"
And then show your moves, from 1 to X. Make sure either the moves are forced, or all variations are accounted for so the number of moves, X, is not exceeded.
Hint: One of White's moves prevents Black from making a stubborn defensive move and brings quick victory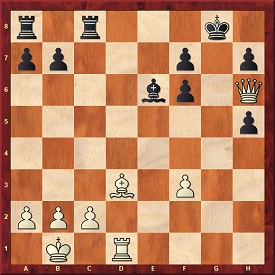 r1r3k1/pp3p1p/4bp1Q/7p/8/3B1P2/PPP5/1K1R4 w - - 0 1


After a 46-year wait, we have an American challenger for the World Chess Championship. 25-year old Saint Louis resident Fabiano Caruana won the FIDE Candidates Tournament 2018 in Berlin in style. Fabi only needed a draw in the 56th and final game of the tournament, but he won to finish a full point ahead of the field. "I thought it would be a shame to not play this position especially since it was so automatic," Caruana said of his final round victory over Alexander Grischuk.
Fun fact: Caruana was born in the same year (1992) as my youngest son.
I "followed" the last few moves of his last-round win against Grischuk, but I had no idea what they were doing or why they were doing it.
Somebody on Twitter (I didn't save the link) posted a snippet of an interview of Magnus Carlsen from a short while ago and he was asked who would he prefer to play as a challenger. Carlsen said he would prefer somebody very strong, because that would motivate him to play his absolute best. He then said "Caruana would be perfect."
So it looks like he's going to get his wish.
Meanwhile, the Guardian (UK) reports that the site of the World Championship match may be changed from London to St. Louis, MO:
The first American-born challenger since Bobby Fischer defeated Boris Spassky in 1972 lives in St Louis, which has become a renowned global chess centre hosting inter alia the US championship and an annual elite event in which both Carlsen and Caruana compete. The billionaire Rex Sinquefield bankrolls it all and was financially responsible for Caruana...

Four-time US champion Yasser Seirawan, a Sinquefield confidant, said that a St Louis bid would be "significantly higher" than the €1m in London, which may be in some doubt anyway, since it was raised from primarily Russian sponsors before the Berlin result was known.
(Yeah, I know the Guardian is a commie rag, but their chess coverage has always been good.)
The Carlsen-Caruana match for the world title is scheduled for Nov. 2018.
(P.S. By sheer happenstance, Caruana and Carlsen met in the first round of the just-started Grenke Chess Classic. The result was a draw.)

More Challenging Problem - White To Play (629)
Hint: The b7 square is weak for Black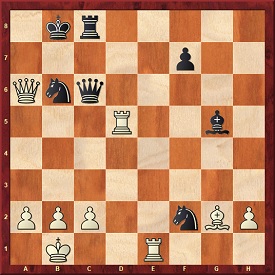 1kr5/5p2/Qnq5/3R2b1/8/8/PPP2nBP/1K2R3 w - - 0 1



Dress Pr0n For the 'Ettes: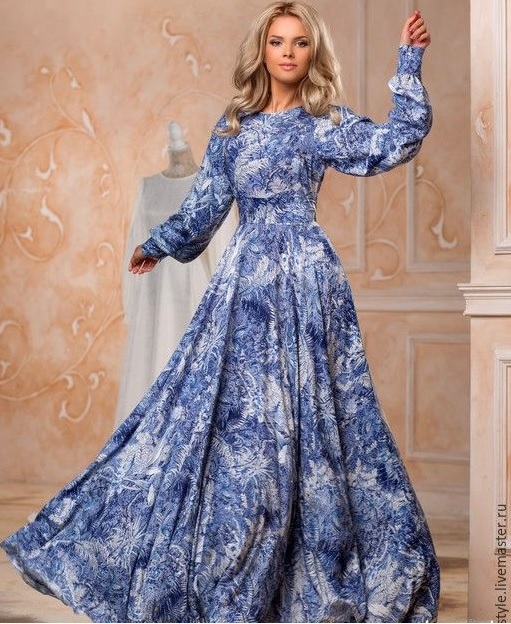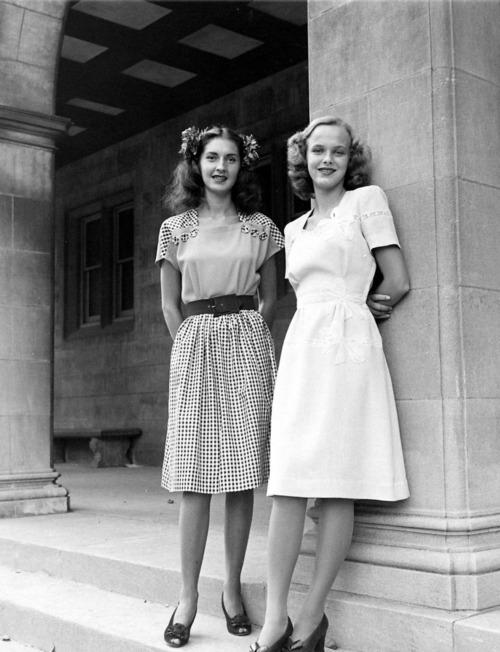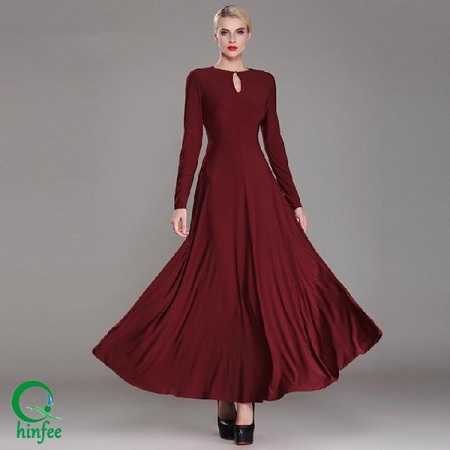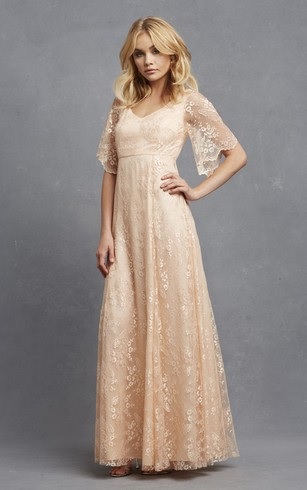 I like the dress, but I wish the model was smiling. I'm not a fan of the pouty, "Daddy grounded me for the whole weekend" look.

___________
Solutions Update
Easier Problem - White To Play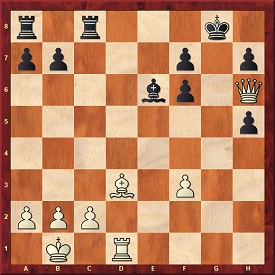 r1r3k1/pp3p1p/4bp1Q/7p/8/3B1P2/PPP5/1K1R4 w - - 0 1


Black's position has gaping holes. The question is, how best to exploit them. One try is:
1.Rg1+ Bg4
2.fxg4 h4
3.g5 f5
4.Bxf5 Rc4
5.Qxh7+ Kf8
6.Re1 Re4
7.Rxe4 f6
8.g6 h3
9.Qf7#
A win is a win, no question about it. But here is the fastest way to mate:
1.Bxh7+! Kh8
Now, that discovered check looks promising, but where to place the bishop?
2.Bf5+!
Otherwise, Black would be able to move his bishop to g4, thus closing off that open file and, from White's perspective, gumming up the works. In chess lingo, this is known as a "prophylactic" (really!) move.
2...Kg8
3.Rg1#
So the fastest is a mate in 3.

More Challenging Problem - White To Play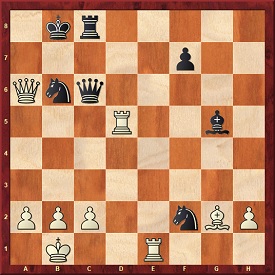 1kr5/5p2/Qnq5/3R2b1/8/8/PPP2nBP/1K2R3 w - - 0 1


Black is defending b7 with his queen. If it wasn't, White could play 1.Qb7# and the game would be over. So how can White exploit this?
1. Rc5!
There are a number of squares the black queen can skedaddle to, but three of them will result in quickie mates:
a) 1...Qd6 2.Qb7#
b) 1...Qd7 2.Qxb6+ Qb7 3.Qxb7#
c) 1...Qa8 2.Bxa8 Nxa8 3.Rxc8#

1...Qxg2 is an interesting try, but the result is the same:
2.Qxb6+ Qb7
3.Qd6+ Ka8
4.Ra5+ Qa7
5.Ree5 Bd8
6.Reb5 Bxa5
7.Qd5+ Rc6
8.Qxc6+ Qb7
9.Qxb7#
Black's best defense is actually:
1...Ne4
But then he has to continually give up material to stay alive:
2.Bxe4 Qxe4
3.Rxe4 Rxc5
4.Qxb6+ Kc8
5.Qxc5+
If you've reached this point, you can declare victory in having solved the puzzle; White's material advantage is so yuuge, the rest is just mopping up. But it will be mate in 7 more moves:
5...Kd7
6.Qxg5 f5
7.Qxf5+ Kc7 (if 7...Kc6 then 8.Re6+ Kd7 9.Qf7+ Kd8 10.Re8#)
8.Qf7+ Kb6
9.Qg6+ Kc7
10.Re7+ Kd8
11.Qe8#
Hope to see you all next week!
___________
Note: that cryptic line of letters and numbers you see underneath each board diagram is a representation of the position in what is known as "Forsyth-Edwards Notation", or F.E.N. It's actually readable by humans. Most computer applications nowadays can read FEN, so those of you who may want to study the position, you can copy the line of FEN and paste into your chess app and it should automatically recreate the position on its display board. Or, Windows users can just "triple click" on it and the entire line will be highlighted so you can copy and past it into your chess app.
___________
So that about wraps it up for this week. Chess thread tips, suggestions, bribes, rumors, threats, and insults may be sent to my yahoo address: OregonMuse little-a-in-a-circle yahoo dott com.

posted by OregonMuse at
05:01 PM
|
Access Comments