« Men Now Giving Their Penises Electrosonic Therapy
|
Main
|
The Morning Report 3/30/18 »
March 29, 2018
Opening Day ONT
Yes, after a long, cold winter, it's that most magical of days, when spring is in the air and all things are possible. Opening day! Around here Adam Jones went yard in the 11th to give the Os a 3-2 win, how did your opening day go?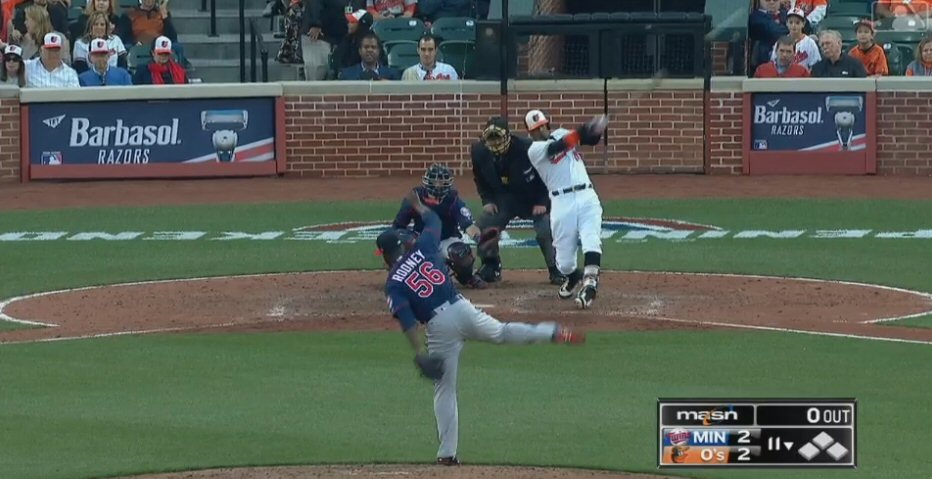 Going.....Going.....GONE!
And they'll walk out to the bleachers, and sit in shirt-sleeves on a perfect afternoon. They'll find they have reserved seats somewhere along one of the baselines, where they sat when they were children and cheered their heroes. And they'll watch the game, and it'll be as if they'd dipped themselves in magic waters. The memories will be so thick, they'll have to brush them away from their faces. The one constant through all the years, Ray, has been baseball. America has rolled by like an army of steamrollers. It's been erased like a blackboard, rebuilt, and erased again. But baseball has marked the time. This field, this game -- it's a part of our past, Ray. It reminds us of all that once was good, and it could be again.
-Terrance Mann
Read Another Book!
Some signs at the anti-gun rallys this week extolled the virtues of Hogwarts and Harry Potter. This made no sense to me. Didn't these people read the books they are claiming to follow? EVERYBODY in the wizarding world is armed ALL THE TIME, including young children. It's the reason they were able to defeat a totalitarian would-be dictator in the first place. These aren't new observations, this op-ed is 15 years old: Harry Potter, Market Wiz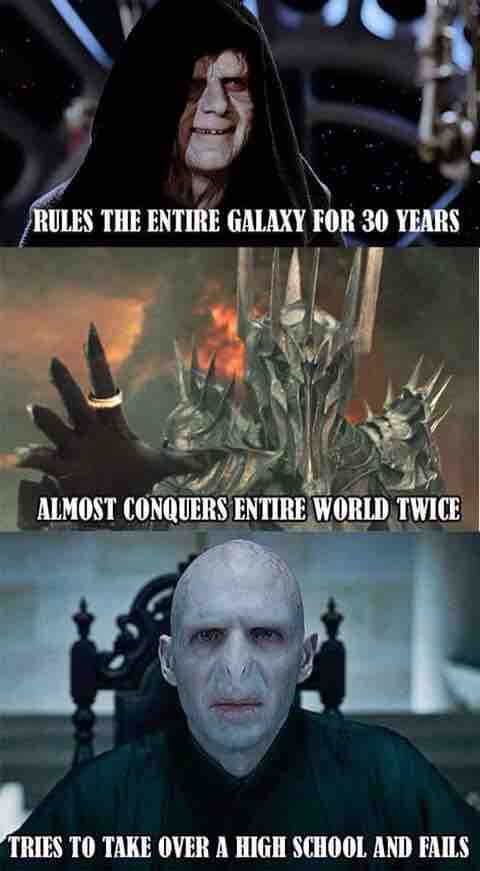 Related:
An Open Rant Aimed at Those Who Would Repeal the Second Amendment I agree with Charles. Just do it, you pussies. Shit or get off the pot. You want to repeal the 2nd? Have at it.
Also related: I Used To Come For Your Guns – Now I Support Your Right to Defend Yourself
Sorry, lots of gun related content in the news this week.
Brown Chicken Brown Cow
Porn Company Used 'Nearly Every Room' in My Home. Imagine renting out your house and then finding that a bunch of gay porn movies had been shot there, on your furniture, on your sheets, on your countertops. I did raise my eyebrow at this quote, however.
"It remains very painful and upsetting emotionally for Ms. Bassett to watch closely or repeatedly the videos,"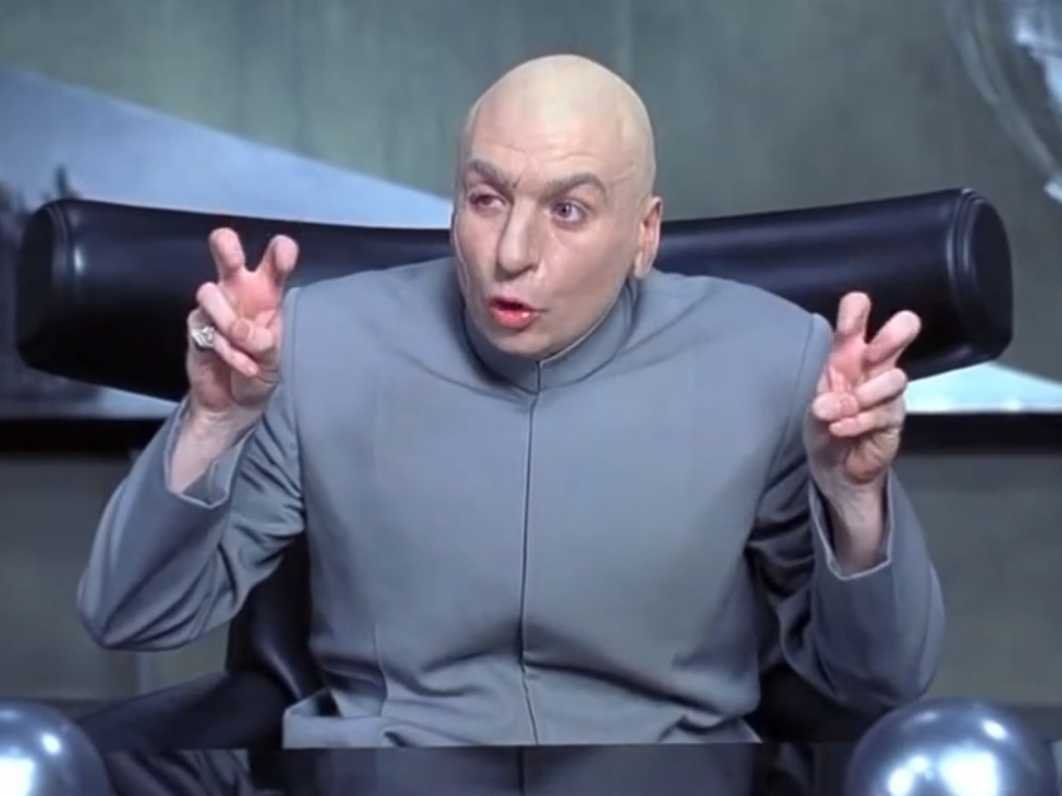 "watch...repeatedly"
I'm sure it's just to keep her disgust fresh, am I right?

Good Lord


Holy Cross Theology Professor Says Jesus Was a 'Drag King' with 'Queer Desires'
What is wrong with these people? I realize that he's religious, but his religion is clearly leftism, not Christianity. What is it with Jesuits anyway? I know that Pope Francis is the first Jesuit Pope, and today he said 'There Is No Hell'.
My question was serious, by the way. I'm not Catholic, nor do I come from a Catholic background, but it seems to me that whenever something religiously wacky is said, inevitably the person saying it is a Jesuit. What is the deal with Jesuits? Somebody put me in some knowledge, please.
And he said to them, "Well did Isaiah prophesy of you hypocrites, as it is written, "'This people honors me with their lips, but their heart is far from me; in vain do they worship me, teaching as doctrines the commandments of men.' You leave the commandment of God and hold to the tradition of men." And he said to them, "You have a fine way of rejecting the commandment of God in order to establish your tradition! -Mark 7: 6-9

Awful Prose
Sean Penn The Novelist Must Be Stopped
Sean Penn has written a book. It is being universally hailed as awful.
"Whenever he felt these collisions of incubus and succubus, he punched his way out of the proletariat with the purposeful inputting of covert codes, thereby drawing distraction through Scottsdale deployments, dodging the ambush of innocents astray, evading the viscount vogue of Viagratic assaults on virtual vaginas, or worse, falling passively into prosaic pastimes." ― page 36
This guy got a thesaurus for Christmas, and is determined to use every word in it.

Uplifting Clip
John Stephens addressing the UN.
Related: Trump sends a letter to a little boy with a dying father
His father needs a kidney. I encourage anyone who hasn't to get on the National Kidney Registry. It's simple, they send you a swab, you swab your cheek and send it back. Done. And someday you may match someone and save their life. You have 2 of the damn things, and you don't need both of them, give someone else their life back.

Tonight's ONT is brought to you by the 2nd Amendment: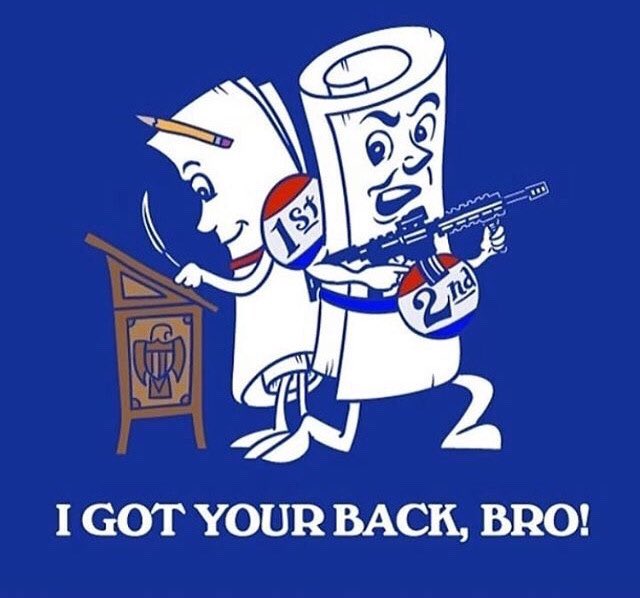 The Yahoo Group says "Shall NOT be infringed. Did I stutter?"

posted by WeirdDave at
10:02 PM
|
Access Comments