« Thread before the Gardening Thread: Veganism - Don't think about it too hard [KT]
|
Main
|
Ace of Spades Pet Thread »
March 24, 2018
Saturday Gardening Thread: It's Spring! [KT]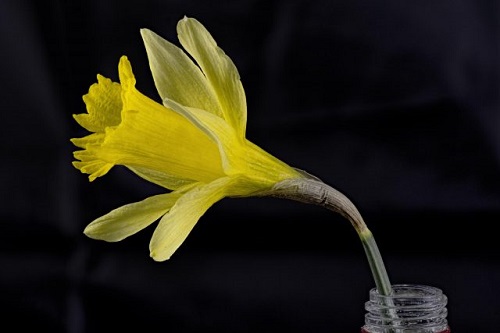 Evidence of Spring
Hello, gardeners and friends of gardeners. Well, it's officially spring. May not seem like spring where you are. Global warming seems to have dumped a lot of spring snow on certain parts of the country. Those still stuck in the snow might like to re-read Don's review of Henry Beard's Gardening: A Gardener's Dictionary.
Narcissus Wonderful, early-blooming flower with an unsatisfactory plural form. Botanists have been searching for a suitable ending for years but their attempts -- narcissi (1947), narcissusses (1954), narcissus for both singular and plural (1958) and multinarcissus and polynarcissus (1962, 1963) -- haven't enjoyed any real acceptance, and thus, gardeners still prefer to plant the easily pluralized daffodil or jonquil.
Heh.
If you look around a little on his site, you will also see some orchids, including a shot you can view in 3D, and some cherry blossoms. Nice. Don't know if the orchids are edible. Know the yellow flowers with the unsatisfactory plural form are not edible.
Owl Update
CaliGirl sent in another video showing Luna with both her babies. What a doting mama.
Air layering camellias
Air layering is a propagation method that is used for hard-to-propagate plants. It can be kind of a drag, especially in dry climates, but Mumbe might want to try it for her dying camellia plant with the beautiful camellias. The American Camellia Society recommends spring as the best time to start. Helpful diagrams.
This blog provides very specific information and examples of successful new plants over the growing season. They really seem to like camellias. And herons.
Our Heritage
Susan, who mostly lurks, sent in the following photos. I appreciate what those of an earlier generation did on farms. What hard work.
One picture is of my father stooking barley on the family farm in Innisfail some 80 years ago. The second picture is of my aunts Margaret and Svana after a days work in the field. Thank you for your beautiful garden thread. I enjoy it every week.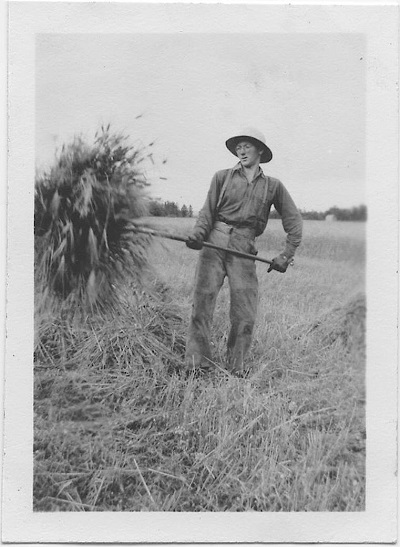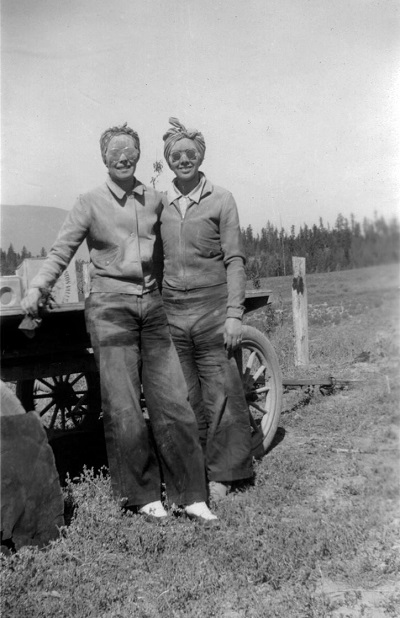 Susan has also sent in some wonderful horse photos that harken back to an earlier day. Looking forward to posting them.
Hank Curmudgeon sent along a link to 24 lost gardening tips from a hundred years ago. Some of them are quite timely. Take a look. Potatoes, onions, asparagus, cabbage, fruit trees, cane fruits, etc.
Cane Fruits
As noted earlier, Weasel may need to plant something other than pines at WeaselAcres:
Brought this little guy home from WeaselAcres. It's a loblolly (I guess).

Oh, and after I spent the day at the farm, which remember consists of over 50 acres of pine, I woke up all stuffy and watery-eyed - and remembered that I'm allergic to pine pollen. I'm not making that up. Guess I'll need to get some allergy meds!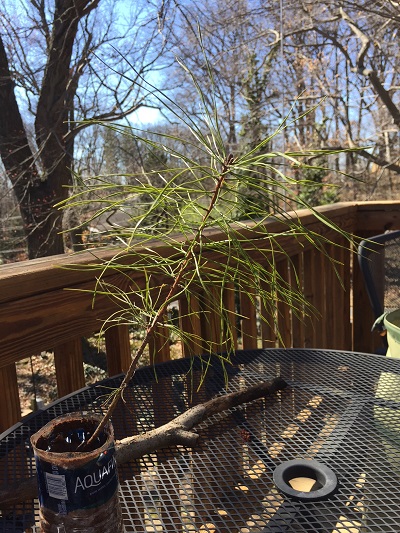 Cane fruits (genus Rubus - blackberries, raspberries and their relatives) grow wild, but why not plant really good ones? Let's start with raspberries.
Red (and yellow and gold) raspberries are quite advanced in "everbearing" or "primocane" breeding compared to blackberries. Black raspberries? Not so much. They need different culture, too. We'll cover them later. Primocane plants bear on first-year as well as second-year growth. In long-season climates, you can mow down the plants with a rotary mower every year if you are willing to give up the early harvest from the second-year wood.
Fine Gardening has quite a lengthy piece on growing raspberries for a long-season harvest, including trellis information.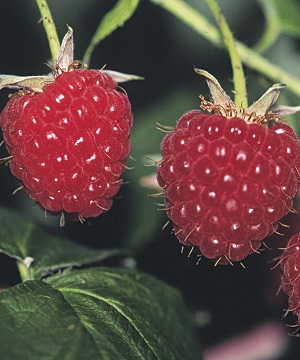 Weasel has some other things in the works, too. Interesting things . . .
Gardens of The Horde
Island Girl sent the following on a sunny day in Hawaii:
Athriums? Not sure but at least I can spell it, Happy Weekend!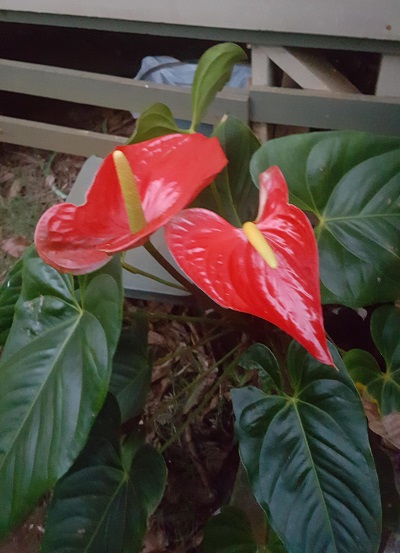 Imagine growing that in your yard.
California Girl (not CaliGirl) sent in the following photo of another plant most of us can only grow indoors:
My husband's mom passed away in 2008, and I reluctantly inherited all her plants. I say reluctantly because I don't have a green thumb. This is the only plant to endure. Apparently, it survives quite well on loving neglect. I found it a sheltered corner and leave it mostly alone. I do remember to cover it during our heavy freezes here in the Central Valley. It's rewarded me with these lovely, little blossoms. Thank you for your beautiful garden thread. I enjoy it every week.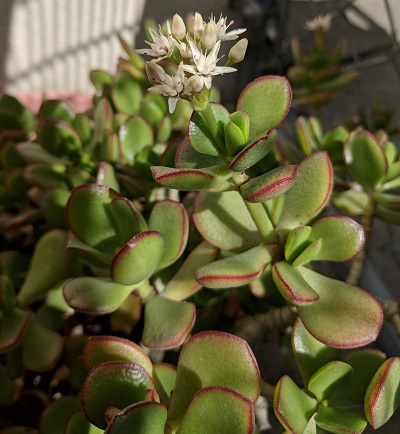 You found a good spot for that Jade Plant. Microclimates matter in the yard.
If you would like to send information and/or photos for the Saturday Gardening Thread, the address is:
ktinthegarden
at g mail dot com
Include your nic unless you want to be a lurker.


posted by Open Blogger at
12:49 PM
|
Access Comments