« Saturday Gardening Thread: It's Spring! [KT]
|
Main
|
Mini Chess Thread 03-24-2018 »
March 24, 2018
Ace of Spades Pet Thread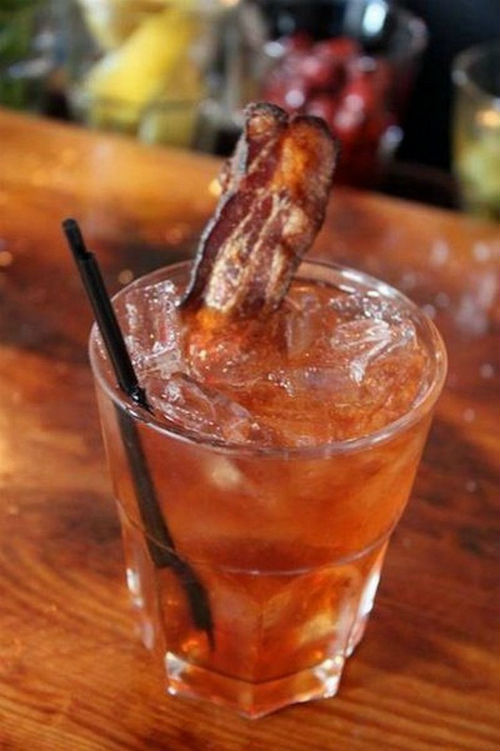 ***

Good afternoon. Welcome to the almost world famous Ace of Spades Pet Thread. Not sure what you are up to on this first Saturday of Spring. But whatever you're doing, kick back and enjoy the world of animals.
***
A Little of This. A Little of That.
Everybody has their idea of what a pet is. I for example once upon a time wanted a pet raccoon. I never wanted a pet bear. But some people do and they grieve like the rest of us. Good-bye Jim. h/t Hank Curmudgeon.
Believe me, I have gotten quite mad at my dogs over the years. I've threatened to kick their butt and give them to a shelter. But, I would never do this. GRAPHIC
Basement savers "SAVE" puppies. The road to hell is paved with good intentions.

I bet this cat has some stories. If only animals could speak.
Meet The PetMorons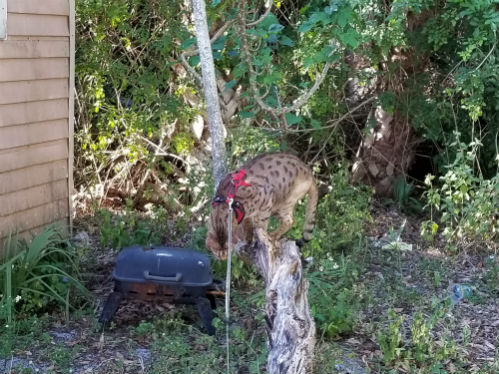 Max, out hunting "Mini-Gators" (lizards) here in Florida!

NOTE: Savannahs are bred from a wild African cat called a Servil (I think the spelling is correct). He's 4 generations removed and still has some wild in him.

If he can be leash trained (and he is), almost every cat can be. Find a harness that wraps around the neck AND behind the forelegs. Practice putting it on and taking it off, give treats just for not turning into the dreaded "Ball of Claws"! Then let the cat wear it inside the house only and ALWAYS under supervision, until they get used to it (Max used to reverse all through the house, butt first. Hysterical.

A word of warning, do NOT let the cat out of sight, until you are relatively certain it won't revert and go apeshit. A harness CAN hang the cat and kill it! Never leave the cat aline wearing one.

Lastly, practice using a leash on a screened patio or other contained area. Leashes, depending on style, can also hang your cat and/or hamstring him.

If anybody wants other suggestions you can email me at billdmanatee@gmail.com

Enjoy,

FLBill

Quite the kitteh you have there FLBill. Thanks for sharing.
***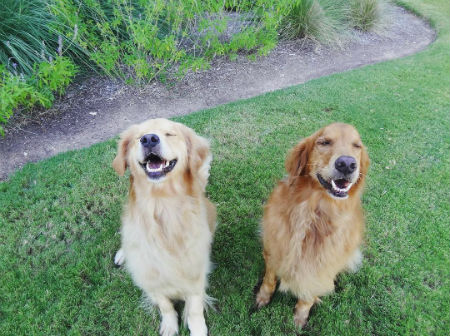 Hi there,

Attached is a photo of Harry and Sandy. Sandy is the blond. Harry is the red guy. We just lost Harry this week and I was compelled to send a pic. I'm mostly a lurker. Have posted a handful of times, but not much. AoS is my first stop every time I want to get a current event update.

Harry was a rescue and Sandy is a pure breed. We tend to rotate between the two. Harry had a really tough life; terrible allergies, lots of fatty masses that had to be surgically removed, severe arthritis in his hips, a toe removed for suspected skin cancer, etc. He contracted bone cancer, which manifested as a limp last November and finally took him this past Monday. Through it all he was one of the most graceful, loving, *human* animals we've ever had. He was a sweet soul and we were and are very sad to no longer have him as a part of our family.

Sandy is 100% diva. She is spoiled rotten, but we know it's our fault. She's another sweet one though.

We believe our lives are enriched through the addition of pets, so here's to all of the Petmorons...

The Liberty Dude
What a nice pair they were. Yes our lives are enriched through the addition of pets. Never trust someone who doesn't like animals.
***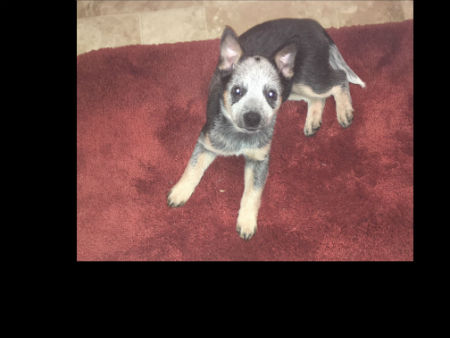 This is Star, our new Blue Heeler (Australian Cattle Dog). We lost our beloved Sheltie, Lucy, at 14 y.o. in January and, although I have had a number of Shelties in my life, the idea of having a herding dog bred in part from Dingoes was intriguing. Actually, the entire history of this breed is fascinating. She is a handful with a lot of energy, but very loving. She came from a nearby cattle farm where her momma is a working dog who greeted us warmly in the cattle barn when we picked Star up. The family has been breeding heelers since the early 1970's, and I think they got it right. - Lawrence
Awwwww puppeh!!! Good luck. But it sounds like you know your way around the Herding breeds.
***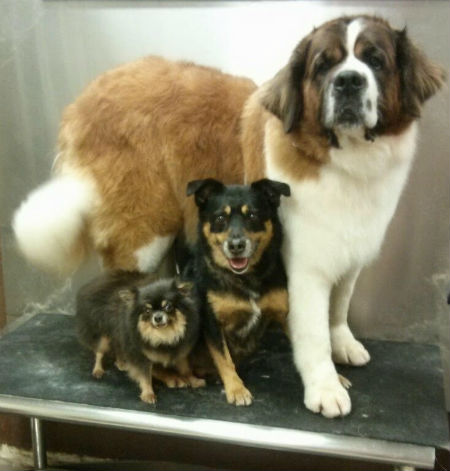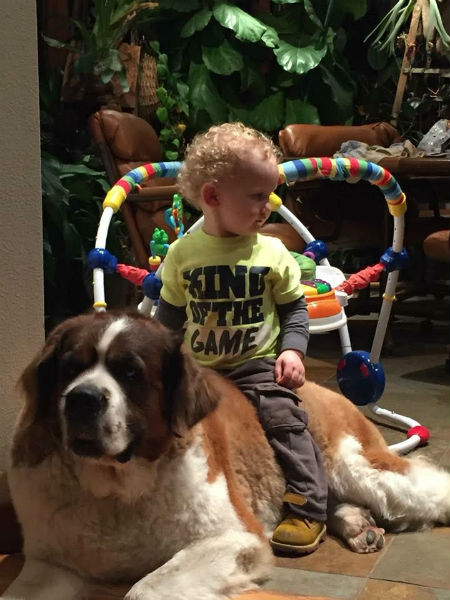 The terrible threesome. Maeve, the St Bernard whom you've met before, Indigo,a heeler and Beau, a long-haired chihuahua . Beau was lost about 6 months ago either to s predatory dognapper or coyote.

The second pic is of my grandson atop Maeve, typifying the "gentle giant" reputation.

Cordially,

Michael -long-time lurker.
Talk about the 3 Amigos. Quite the trio you had there. And the grandson photo is precious. Thanks for the submission.
***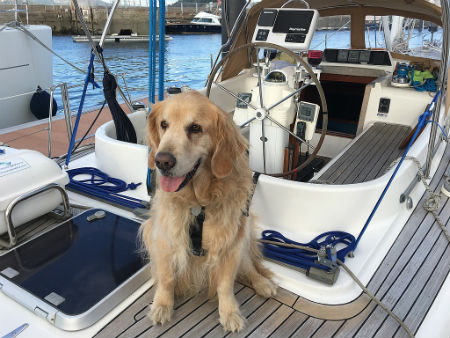 Hi there,
Doc has been on the pet moron page before, but this is a pic of him in Leixoes, Portugal. Very few furry footed ones get to live the life of Doc. He's been fed hot dogs in ski area parking lots, chased deer and moose(!), camped in the wilds above 9000 feet, flown the world in a plane, and watched Dolphins play from the cockpit of our boat far from shore. Sadly we lost doc to an internal hemorrhage about a week after this pic was taken and we grieve to this day. He was the best dog and our little guy. Happy and friendly to the last. RIP Doc.
Sincerely, Kevin
Those are some exciting events. But the most important thing to Doc was that you were there with him.
***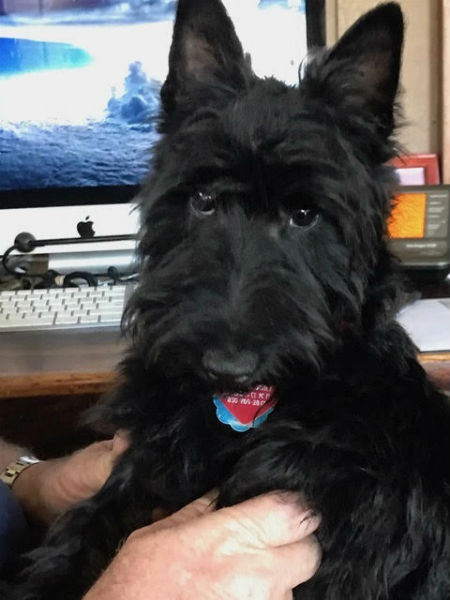 This is Emma -- seven months old and just back from her first haircut. She's our 10th Scottish Terror. We've always had at least one Scottie in our home since 1975; but, Emma is our first Scottie puppy since 1999. The next two were both rescues. Our old girl Susie lived to be 13 but lymphoma took her last September. So, Emma is our first puppy in almost 20 years. We had forgotten how fast little puppies are (or realized how slow we've become) and single Scotties get VERY spoiled, very quickly! Emma's a happy little girl and enjoys wrestling with her cat, Tom.

Bill in FL

Puppeh!!!! Yes, they are a lot of work. But, if you put the work in it is so worth it. Good luck and thanks for sharing.
***
Another week, another great bunch of pets!! Thanks Horde. If you want to see your pet on the thread or have something else you wish to share: petmorons at gmail dot com.
Hope you have a great week!!!

posted by Misanthropic Humanitarian at
03:00 PM
|
Access Comments