« Monday Overnight Open Thread (3/19/18 )
|
Main
|
Mid-Morning Open Thread »
March 20, 2018
The Morning Report 3/20/18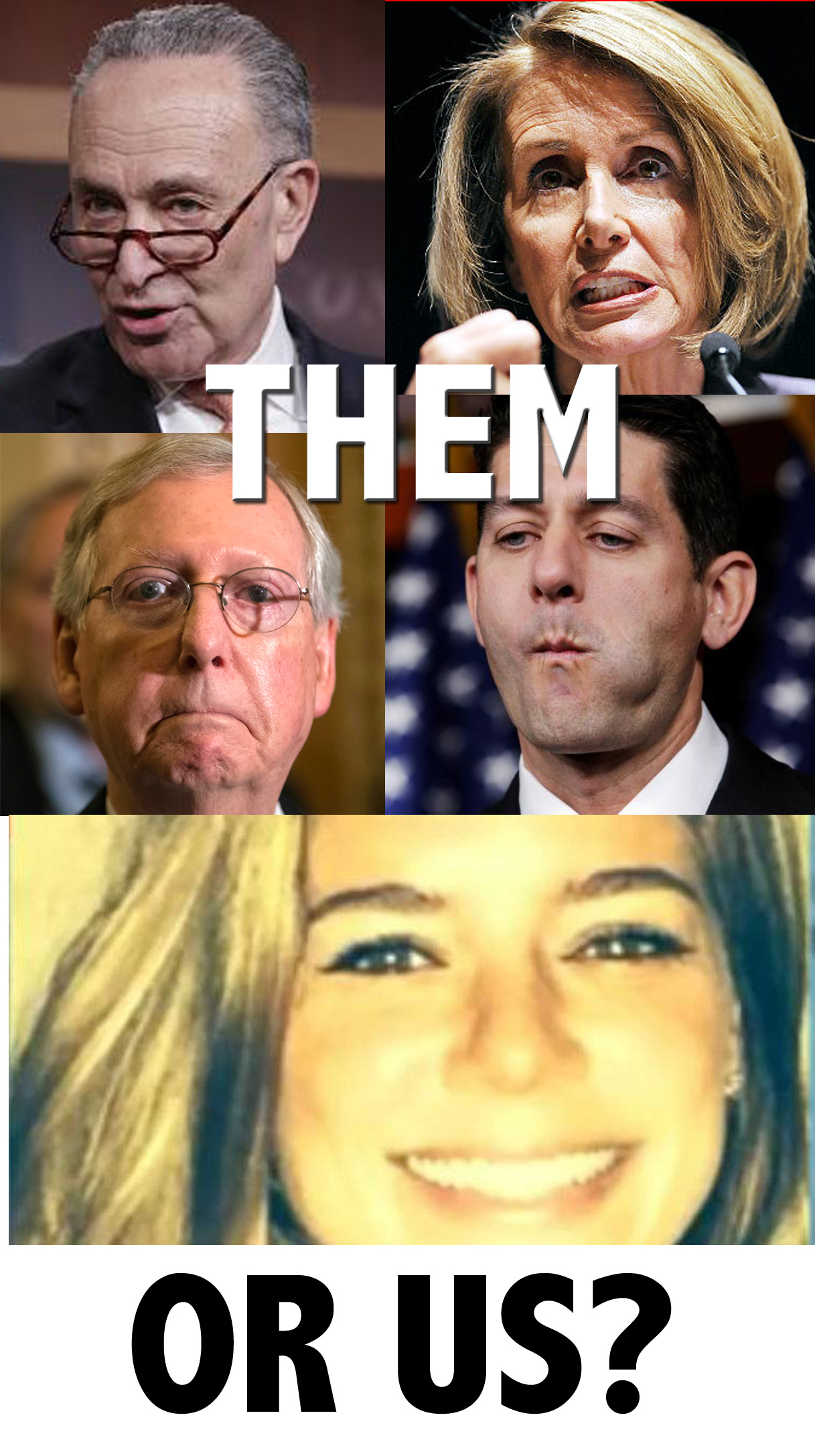 Good morning kids. Tuesday and we'll lead off with yet another government shutdown approaching Friday and the mad dash to prevent it from happening as the excuse to ram home yet another massive omnibus spending bill. The Democrats are in the midst of internecine strife (one faction wants to win in 2018 by pretending to be Trump while the other wants to be full frontal Marxist) that if played properly by the GOP could devastate them even more than the historic losses of the past several cycles. Unfortunately, that same GOP is still hell bent on maintaining its position as the legacy-keepers of FDR's New Deal - and worse.
Included in this budget is full funding for sanctuary cities. This is inexcusable. From the first link from Matthew Vadum at Front Page Mag:
Congressional Republicans appear poised to betray conservatives and hand Democrats a spectacular victory over President Trump by funding left-wing priorities such as illegal alien-shielding sanctuary cities in the must-pass omnibus spending bill this week, media reports suggest.

The sanctuary movement gave illegal aliens permission to rob, rape, and murder Americans by, among other things, stigmatizing immigration enforcement. Some left-wingers call sanctuary jurisdictions "civil liberties safe zones" to blur the distinction between citizens and non-citizens by implying illegal aliens somehow possess a civil right to be present in the U.S. Leftists also like to refer to all migrants, including illegal aliens, simply as "immigrants" in order to further muddy the waters.

Sanctuary cities should be called traitor cities because they are in open rebellion against the United States just as much as the Confederate Army was when it opened fire on Fort Sumter. Their modern-day campaign of massive resistance against federal immigration authorities can only end in civil strife...
And this from the second by Daniel Horowitz at Conservative Review:
President Trump has never used his veto pen. You might not find that surprising, since his political party controls Congress. But Republicans have been passing one budget bill after another that violates every tenet of Trump's campaign agenda. The president's veto pen is an extremely powerful tool to leverage a president's agenda, particularly on budget bills. Vetoes have been overridden only 111 times in our nation's history, just eight times since President Reagan's tenure. Yet Trump seems to think he must sign anything that passes. He refuses to even threaten a veto. That time is now... or never.

This week may very well determine the outcome of the midterm elections. The omnibus budget bill, which will fund all government programs for the remainder of the fiscal year, will be voted on this week. This is the last opportunity for Trump to score points for his agenda and build a narrative from which to win back voters. Sadly, unless conservatives are vigilant, this bill will provide even more victories for the Left while depressing conservatives. It will fund sanctuary cities, fund Planned Parenthood, bail out insurance companies, and create more and more massive debt. Amidst the clamor over palace intrigue in the White House and endless scandals, this is the single most important story of March.
There's nothing more I can add to that. The crap that is in this budget, let alone the continued, insane profligacy of the whole friggin' thing must be opposed. If not, then November really is in jeopardy which would be a harbinger for 2020.
The Mueller witch hunt shambles right along, and the President has added legal eagle Joe DiGenova to the team. The latest myth that somehow the President stole the data of millions of Facebook users to magically brainwash them into voting for him was shot down. All he and his team did was use the same perfectly legal tactics and tools that Obama used in 2012. In any case, collusion is all but dead, so long live obstruction. And that is the big story here since Mueller is now looking at events that happened after the election. To paraphrase Samantha "the red-headed wraith" Power, it's a bad idea to piss off Donald Trump. In related news vis a vis McCabe and his pension, Rush breaks that one down but here's an interesting nugget vis a vis punishing rogue bureaucrats:
In the first few days of 2017, House Republicans revived the so-called Holman Rule, which allows lawmakers to single out specific federal workers in a spending bill and cut their salaries down to $1. "That sent a shiver down a lot of spines," (Democrat Rep Gerry) Connolly said...
On the gun-grabber front, Nikolas Cruz's brother was arrested at Parkland High School for trespassing, while Camera Hogg and Knucklehead Smiff Gonzales were invited on to CBS to do their schtick and smear the NRA.
Internationally, Putin's nukes are not to be taken lightly but his big reveal of frightening new Russky wunderwaffe is essentially a big meh. More importantly, in NorK news, is Whoa, Fat! genuinely peeing his gulag-made union suit or is PDT falling for a scam?
Domestically, the good news istwo million people have dropped off of the food stamp roles (chew on that one, Obama) while Scott Pruitt is continuing the de-fanging of the EPA. The bad news is the State Department continues to defy the President by screwing over people who want to adopt children from overseas.
Circling back to the theme of Democrat-Left giving us low hanging fruit (literally and figuratively), the CBC and others are tripling down in their defense of Louis Farrakhan. Dear Lord, between this and that f**king boot-to-the-groin budget that funds de facto insurrection and Planned Parenthood, the GOP has a golden opportunity to rally the base, proclaim the Democrat-Left enemies of the people and rally behind the President and declaring in a unified voice "NO." Instead, they are willingly doing all they can to sabotage their majority because by doing so they sabotage President Trump and the American people.
I guess the GOP is doing the job the Mueller investigation can't. These people disgust me.
Anyway, links from around the world, across the nation and up your street. Have a better one and remain blessed.


posted by at
07:33 AM
|
Access Comments