« Masculinity: Threat or Menace?
|
Main
|
The Morning Report 3/20/18 »
March 19, 2018
Monday Overnight Open Thread (3/19/18 )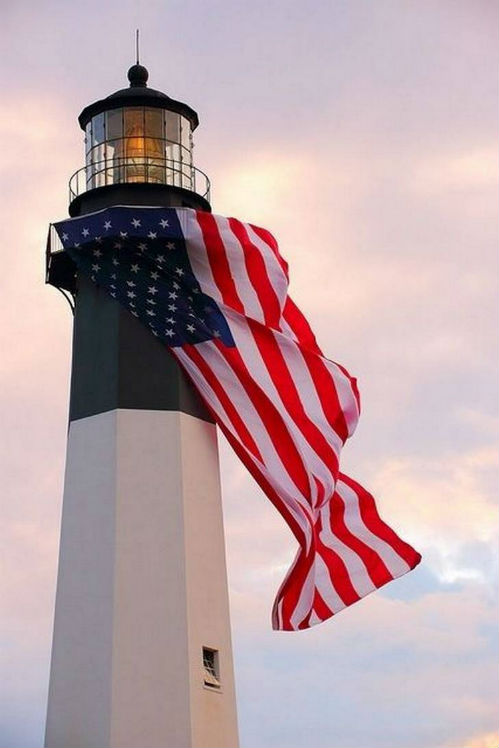 *****
The Quotes of The Day
Quote I

It seems the elites simply refuse to think about the Trump presidency through any lens other than that of traditional Washington – despite the fact that President Trump has never been a part of (and represents a departure from) the traditional establishment. This confused, square peg-round hole analytical approach is made worse by the fact that the elites then try to use Washington jargon to define and attack the president. Newt Gingrich

Quote II


"The beginning of the end of a civilization starts when average citizens begin to notice that in every aspect of their daily lives they are confronted with laws, rules, and regulations that make absolutely no sense, don't improve their lives, and quite obviously benefit someone else!" J. Alex King (2001)

Quote III

"If you put the federal government in charge of the Sahara Desert, in five years there'd be a shortage of sand." Milton Friedman
Quote IV

My favorite thing about the gun control debate in America is that the exact same people who insist that buying a gun at a store, which at a minimum requires a government-issued ID and background check, is too easy will also tell you that requiring an ID to vote is an impossibly high hurdle to expect average people to overcome. No Moss Here
*****
Have I improved my significant other? Probably not. Has she improved me? I believe so. Most people think that they have improved their significant other.

Nine out of ten people in relationships believe they have made "improvements" to their partner, according to new research.

A study looking into the relationships of 2,000 Americans found the vast majority think they have in some way developed their partner for the better — whether in their diet, their fashion sense or improving their tidiness and cleanliness.

In fact, three out of four people think they are an entirely different person now than before they met their partner — and the vast majority believe the change is for the better.
*****
Come fly with me, let's fly, let's fly away
If you can use some exotic booze, there's a bar in far Bombay
Come fly with me, let's fly, let's fly away

United Airlines had its third dog-related mishap this week, following up on the death of a puppy its flight attendants allegedly insisted be stuffed in an overhead bin and the accidental shipment of another dog to Japan by putting a third dog in the wrong plane.

Per the Washington Post, a United flight from Newark, New Jersey, to St. Louis, Missouri, on Thursday was diverted due to the presence of a dog that should have been put onto a different flight to Akron, Ohio. CNN reported that at least 33 passengers were on the flight, all of whom were given an undisclosed amount of compensation for the diversion.
Sinatra? Yes. United Airlines? No.
*****

Is there a flicker, an ever so faint flicker of sanity in California? Sane and rational citizens are pushing back against the lunacy of "Open Borders".

Not everyone in California is a liberal extremist or radical, open borders fanatic. In fact, there has been a movement around for years in Northern California to create a 51st state called "Jefferson." The area is far more conservative with traditional values and its economic interests - mining, timber, and fishing - is heavily regulated by the state. But the idea of a new state carved out of Northern California is probably a pipe dream at this point.
*****
Fishermen are fishermen. And if they live in the land of ice and snow they are ice fishermen. Sometimes it isn't so safe out there.
*****
As a teenager, I couldn't wait to get my driver's license and first car. My. How times have changed. Millennial Snowflake can't wait for driverless cars.

Yet, on the other hand, driving is often the first sense of adult-like freedom that most people get. Anyone with a license to drive remembers the first time they got into a car by themselves and pulled onto the open road. It's hard to imagine a world where we can't hop into our car, turn the radio up, and cruise our woes away. But it's necessary.

Anyone who has ever been addicted to tobacco remembers the first time they smoked a cigarette. As an adult over the age of 18 it's your right to choose to smoke cigarettes, but there's a reason why (in the US, at least) you're no longer allowed to do so publicly in most places.

Piss off.

So are we really ready for self driving cars?

TEMPE - Tempe police are investigating a deadly crash involving a self-driving Uber vehicle overnight.

The crash occurred near Mill Avenue and Curry Road around 10 p.m. Sunday night.

The Uber vehicle was reportedly headed northbound when a woman walking outside of the crosswalk was struck.

The woman, identified as 49-year-old Elaine Herzberg, was taken to the hospital where she died from her injuries.
*****

Not so fast Special Snowflakes. The internal combustion engine and cars with drivers aren't dead yet.

NATIONAL HARBOR, MD—A Wednesday morning panel at the ARPA-E summit provocatively asked if the auto industry is about to see "The End of the Road for the Internal Combustion Engine?"

Though all the panel members agreed that gas- and diesel-based systems are on a path to losing market share, none would admit that the internal combustion engine (ICE) would be completely replaced by the electric vehicle (EV). At least before 2050. So what do industry leaders think will happen or should happen to the evolution of drivetrains in the future?


Does a lower "total cost of ownership" boost electric car sales?
Perhaps the most interesting perspective came from Amitai Bin-Nun, a vice president in charge of autonomous vehicle innovation for the nonprofit Securing America's Future Energy, or SAFE. Bin-Nun argued that, without a transition to autonomous vehicles, EVs would not see the mass-market adoption that boosters have been hoping for
*****

When you hear, "C'mon in, the water is fine. Think twice about that.
*****
The FIU bridge collapse caught on dash cam.
950 tons on a single 174 foot span.
A concrete ROOF.
5.5 tons of dead weight per linear foot.
For a pedestrian walkway.
Firms who worked on FIU bridge have some past major issues.
*****
Technology continues to march forward. It's tiny, but it is a start. 3D printed homes.

What if you could build an affordable home in 24 hours or less? It may seem farfetched, but ICON is making that dream a reality, in a move that could help provide relief to the 1.2 billion people worldwide who find themselves without proper housing. And it's all thanks to 3D printing technology.

The startup revealed its plans at SXSW, demonstrating how they are able to create a single-story 650-square-foot cement house in just 12 to 24 hours. Their model house in Austin has a rounded facade with a wrap around porch for even more square footage. The interior has a separate living room, bedroom, and bathroom, and the company's specially designed Vulcan printer has the capability to print even larger dwellings up to 800 square feet. Jason Ballard, one of ICON's co-founders, plans on using the model home as an office in order to test the environment for liveability.
*****
The ONT Musical Interlude
March 19, 1982, Ozzy Osbourne guitarist and former Quiet Riot member Randy Rhoads was killed when the plane he was riding in crashed. After driving much of the night, the band had stopped near a small airstrip. The tour bus driver, Andrew Aycock, talked the band's keyboardist, Don Airey, into taking a test flight in a '55 Beechcraft Bonanza, the joyride ended, and the plane landed safely. Then Aycock took Rhoads and Rachel Youngblood on another flight and attempts were made to "buzz" the tour bus. The left wing clipped the bus, which sent the plane spiralling into a nearby house and bursting into flames. All three bodies were burned beyond recognition, and were identified by dental records. via thisdayinmusic.com
***
March 19, 1955, Born on this day, American actor, producer, and singer Bruce Willis who scored the 1987 hit singles with his versions of 'Under The Boardwalk' and 'Respect Yourself,' (a duet with June Pointer), both of which were taken from his debut album The Return of Bruno. via thisdayinmusic.com
*****

Why does a dog lick its balls testicles? Because it can. Why is the TSA snooping into digital devices? Because it can.

U.S. Customs and Border Patrol agents have increasingly searched digital devices carried by travelers on international flights, as they look for data in cellphones, laptops and other electronic gadgets that can provide clues to possible terrorist attacks.

Now, the American Civil Liberties Union has filed a lawsuit against the Transportation Security Administration demanding to know why TSA security officers also are looking at data stored in digital devices carried by passengers on domestic flights.
*****

Have you ever had one of these Oh Shit! moments?
*****
"The power to tax is the power to destroy." Seattle and their failed gun tax revenue.


Seattle's "gun violence tax" revenue has once again failed to meet predictions, demonstrating once again that this was really a thinly disguised gun control scheme that was sold to the public as an effort to reduce so-called "gun violence," the Second Amendment Foundation said today.

Figures released by the city under a Public Records Act request by the senior editor of SAF's monthly magazine TheGunMag.com show the city collected $93,220.74 last year, a decline of nearly $10,000 from the amount collected in 2016 and far below the $300,000 to $500,000 revenue originally predicted by its proponents on the Seattle City Council when the tax was hastily passed almost three years ago.
*****

Don't drink and drive, but if you do, leave the kids behind and have air in your tires. Genius Award Winner.
*****
No word if she had to walk up hill both ways. Tonight's Feel Good Story of The Day.
After waking at her snow-covered home in Glasgow, Lindsey Chisholm realized she couldn't drive to her hospital eight miles away where she was scheduled to operate on a colon cancer patient.

So, Chisholm put on her winter gear and trekked through the snow for nearly three hours.

"I got up early on Thursday morning, saw there was quite a lot of snow but it didn't look impossible," Chisholm told BBC.
*****

Tonight's ONT has been brought to you by The Last Night of Winter.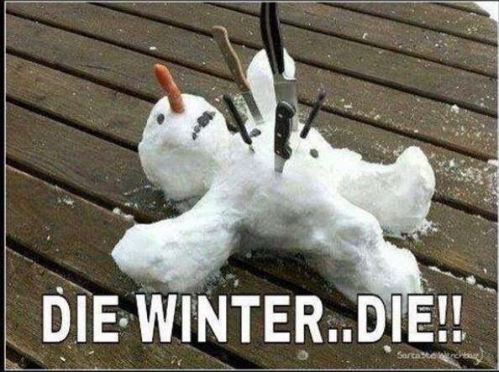 Notice: Posted with permission by AceCorp, LLC. Recycling is allowed.

If you have some loose change or drink chips, they can be sent to petmorons at gmail or the Twitter Thang.


posted by Misanthropic Humanitarian at
10:07 PM
|
Access Comments