« Maryland School Resource Officer Who Engaged and Killed School Shooter Almost Certainly Saved Additional Lives
|
Main
|
The Morning Report 3/21/18 »
March 20, 2018
Tuesday Overnight Open Thread (3/20/18 )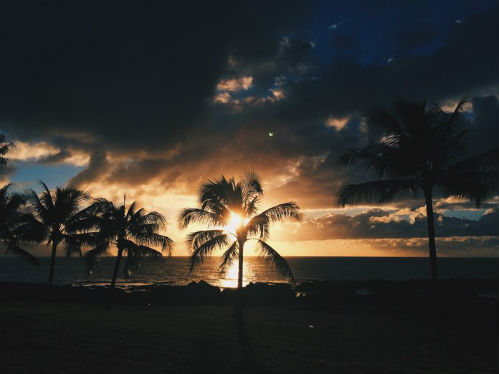 *****
The Quotes of The Day
Quote I

The selling point of socialized medicine, much like touted for Obamacare, was a promise that you'd get life-saving treatment you'd otherwise be denied. Pro-tip: If you're put on government waiting lists, and especially when there is no private alternative, you are not getting the life-saving treatment the government promised to you as a "right". The Political Hat

Quote II

"Unfortunately the Supreme Court denied review in our death penalty challenge #hidalgo. I remain convinced that SCOTUS will come to recognize that the death penalty, as practically administered in this country, is unconstitutional. It may be lawful in theory, just not in practice," Neal Katya
*****
Nothing says Fashion Like Wisconsin Fashion Week.

*****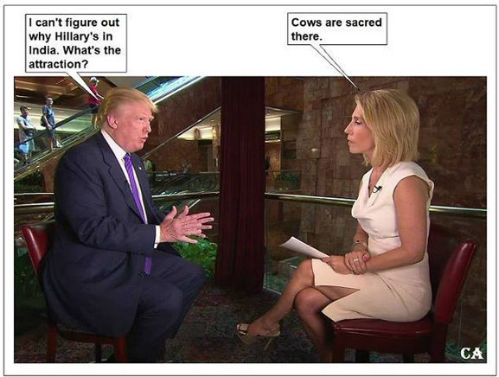 (h/t
American Digest.
)
*****
It this necessary or just lazy policing and invasion of privacy?

Public records requests have revealed that on at least four occasions, the Raleigh-Durham police obtained warrants forcing Google to reveal the identities of every mobile user within acres of a crime scene, sweeping up the personal information of thousands of people in a quest to locate a single perp.

The warrants came with gag orders that banned Google from disclosing their existence; in their requests for the warrants, local prosecutors say that they don't even believe that warrants are needed to get this information, but since Google insists, they're willing to get them.
*****
If you want to run with the big dogs, you've got to learn to piss in the tall grass. State Department fighting Donald Trump every fucking inch of the way.

The U.S. State Department under former Secretary of State Rex Tillerson vetted and approved the publication of fiercely anti-Trump news articles written by a current State Department official, Conservative Review has learned.

On October 13 in the White House, President Trump announced that he had ordered a complete strategic review concerning the United States' Iran policy.

"Today, I am announcing our strategy, along with several major steps we are taking to confront the Iranian regime's hostile actions and to ensure that Iran never, and I mean never, acquires a nuclear weapon," the president announced, setting a major course change from the Obama administration's appeasement-minded policies.
Had I been POTUS, I would have fired your ass too Tillerson.
*****

Need a snicker or two? 10 Unforgettable Moments Caught on Live TV!
*****

Sex robots and their customers. What won't they do? Gay sex robots in demand.

Lumidolls, the world's first sex doll brothel in Barcelona, Spain, has started offering a male sex doll to curious straight men looking to "experiment" with homosexuality.

These clients, described as "bi-curious", request the masculine sex doll because they do not want to be involved "with a real guy", Lumidolls co-owner Sergi Prieto told Daily Star Online.

The human-like silicone doll, named Ken, has a thin, muscular body, a customisable penis and is easy to "move or change position at your whim", according to Lumidolls.
*****
*****
Climate change. Did it help mankind evolve?
Three new studies suggest that early humans in East Africa started doing much more complex things—making more sophisticated tools, trading with neighboring groups for better stone, and maybe even using symbols to communicate—in order to survive rapid climate shifts 320,000 ago.Those findings may support the theory that bigger social networks, more complicated tool-making technology, and symbolic thinking helped drive early humans to evolve larger brains by the Middle Pleistocene, around 200,000 years ago. Emphasis added
Rapid climate shifts 320,000 years ago? Amazing.
*****
The ONT Musical Interlude
March 20, 1969, John Lennon married Yoko Ono in Gibraltar. They spent their honeymoon in Amsterdam campaigning for an international "Bed-In" for peace. They planned another "Bed-in" in the United States, but were denied entry. The couple then went to Montreal, and during a "Bed-in" at the Queen Elizabeth Hotel recorded 'Give Peace a Chance'. Lennon also detailed this period in The Beatles 'The Ballad of John and Yoko', recorded by Lennon and McCartney on April 14, 1969. via thisdayinmusic.com
***
March 20, 1949, Born on this day, American blues rock guitarist and singer Jimmie Vaughan who was a member of the Fabulous Thunderbirds. He is the older brother of the late guitarist Stevie Ray Vaughan. The Fabulous Thunderbirds on two hit songs of the 1980s, 'Tuff Enuff' and 'Wrap It Up.' via thisdayinmusic.com
*****

Want to tailgate before a Green Bay Packer game? Leave it to politicians to be a sharp stick in the eye. Politicians and the Tavern League out kill another one of your freedoms.
Packers fans have much to be excited about as the free agent period comes into full swing.

Previously the Packers have been notoriously quiet during the offseason, but new Packers GM Brian Gutekunst looks to take a more aggressive approach in free agency to revamp a defense ranked as one of the worst in the league. But if Packers faithful are looking to celebrate this change of direction with an adult beverage outside the hallowed confines of Lambeau Field, under a proposed state law they could be breaking the law.

A proposal currently making its way through the state legislature, Assembly Bill 433, would make tailgating illegal before Packers (and potentially Milwaukee Brewers and Wisconsin Badgers) games. Specifically, it would ban the consumption of alcoholic beverages on private property if the person in charge of the property received payment for temporary use of the property, unless that person obtained a retail license to sell alcoholic beverages.
*****

I'm not sure if this falls in the category of The Morning Rant or Genius Award Winner.

MINNESOTA – A woman who mistakenly fatally shot her boyfriend during a YouTube stunt has been sentenced to 180 days in jail.

20-year-old Monalisa Perez, who was 19 at the time of the incident, and her boyfriend, 22-year-old Pedro Ruiz were trying to achieve YouTube fame – to get views, subscribers and notoriety – so they tried amping up their pranks.

According to court documents, Perez shot Ruiz at close range in June 2017 with a .50 caliber handgun after he mistakenly thought the book he was holding would stop the bullet.

"They were in love. They loved each other. It was just a prank gone wrong. It shouldn't of happened like this. It shouldn't have happened at all," said Ruiz's aunt, Claudia Ruiz. "He wanted to have so many babies. I remember him telling me."

Yay! They reproduced.
*****
Nothing genius ever happens after midnight. Tonight's Genius Award Winner.

Florida lieutenant fired after she was caught drunk driving in REVERSE ending her 20-year police career
Pinellas County Sheriff's Office lieutenant Christi Ruhtz, 41, was fired from her post after she was caught drunk driving Sunday morning
A phone call reported a woman driving in reverse while honking around 2am
Police on the scene found Ruhtz alone in the car with bloodshot eyes and reeking of alcohol
She was charged with driving under the influence and booked into Pinellas County Jail

Too bad she is a white woman and wasn't a black basketball player. Everything would have been cool.
*****

The ONT attempts to keep politics out of the Feel Good Story of The Day. However, Greenville County S.C. school district is Tonight's Feel Good Story of The Day.

A spokeswoman for South Carolina's biggest school district explained Friday why the district marked students as having cut class if they attended the Wednesday walkout.

Approximately 1,000 students from Greenville County Schools will be marked as having cut class during the gun control protests Wednesday, according to information obtained by The Daily Caller News Foundation.

The district schools around 77,000 students, reported The Associated Press

****

Tonight's ONT has been brought to you by Crystal Clear Instructions.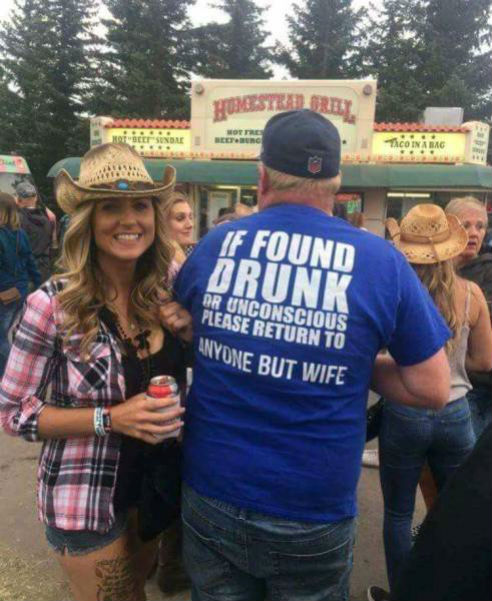 posted by Misanthropic Humanitarian at
10:03 PM
|
Access Comments