« PA18 Results Thread
|
Main
|
The Morning Report 3/14/18 »
March 13, 2018
Tuesday Overnight Open Thread (3/13/18 )
(Warm, just like The ONT)
*****
The Quotes of The Day
Quote I

The second you think that all your good fortune is a product of your virtue, you become highly judgmental, lacking empathy, totally without self-awareness, arrogant, stupid - I mean, all the stuff that our ruling class is. Tucker Carlson

Quote II

A state of society where men may not speak their minds cannot long endure. Winston Churchill

Quote III

"I can assure you that President Trump is not about to support anything that is a bailout for insurance companies, nor will I, nor will Sen. Murray," Sen. Lamar Alexander (R-TN)
*****
*****

Is there anything that isn't offensive anymore? Special Snowflakes thwart the will of the students.

Despite the combined high school football teams in Juneau, Alaska coming up with a new mascot just last month, it's already been sidelined due to its "potential" as a racial slur.

In early February, Thunder Mountain, Yaakoosge Daakahidi, and Juneau-Douglas high schools elected the "Thunder Bear" as their new mascot, which beat out "Capital City Senators" and the "Orcas.
*****
Tuesday night science class. The ONT covers lethal injection.

Lethal injection has been proposed since the 19th century, with interest resurging in Nazi Germany, but the seed was planted for the institution we know today by Jay Chapman, the chief medical examiner of Oklahoma. He was charged with coming up with a humane way to put criminals to death by a state representative in 1977.
*****

Empathy, nurture or nature? Science indicates there may be an empathy gene.

We often talk about empathy like it's something we can all gain more of if we just try hard enough—like muscle, or a higher score in Candy Crush. But a new study out today provides new evidence for the idea that individual empathy differences are determined, at least in part, by genetics.
*****

Agent 86, AKA Maxwell Smart had the Cone of Silence. Now insecure women and men need Privacy and their very own Cone of Silence.

Now, the phone booth — or at least a variation of it — is making a modest comeback.

When the women-only club and work space The Wing opened its first location in the Flatiron neighborhood of Manhattan in October of 2016, the interior featured marble tables, pink velvet couches, and one small, windowless, reflective glass-doored room dubbed the Phone Booth. One year later, when another location of The Wing opened in Soho, eight built-in, glass-doored call rooms were included in the design.

Audrey Gelman, one of the founders of The Wing, explained that the increase in phone booths came "as a direct result of member feedback."
*****

Major League Baseball was America's Past Time. Then the National Football League came along and displaced them. The NFL is struggling and MLB is regaining their position. The Baltimore Orioles are doing their best to gain new fans.

The Baltimore Orioles announced Monday that this season they will offer tickets to their youngest fans at a price even those without an allowance can afford: $0.00.

The Major League Baseball team unveiled its new "Kids Cheer Free" initiative, which will offer free admission for up to two children aged 9 and under with the purchase of a regular-price adult upper deck ticket. The program will make tickets available through the program on a month-by-month basis for any game at Camden Yards this season, except Opening Day.
*****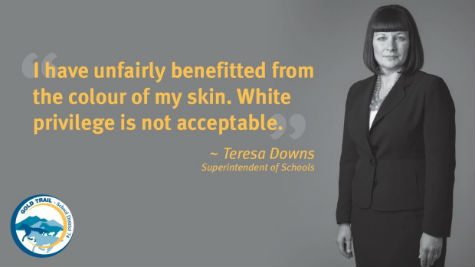 Wow. Just Wow! So Ms Downs, did you "achieve" your position because you are a white woman? May The ONT make a suggestion? Why don't you resign your position and hand it to a person of color, maybe even a man?
Personally, I'm glad I don't have kids in school anymore.
*****
The ONT Musical Interlude
1961, The Temptations auditioned for Motown Records. They were then known as the Elgins but soon changed their name. Now having sold tens of millions of albums, the Temptations are one of the most successful groups in music history, known for their choreography, distinct harmonies, and flashy wardrobe, the group was highly influential in the evolution of R&B and soul music.
***
1939, Born on this day, Neil Sedaka, singer, songwriter, (1959 UK No.3 single 'Oh Carol' plus over 30 US & 14 UK other Top 40 singles, 1962 US No.1 & UK No.7 single 'Breaking Up Is Hard To Do').
*****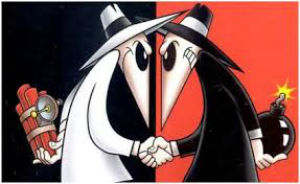 Spy vs. Spy CIA vs. CounterSpy.

Long before Wikileaks was promoting "radical transparency" in the digital age, CounterSpy was publishing a magazine that named CIA station chiefs and exposed covert operations. Now, 23 issues from its 32-issue run have been pulled from the CIA's own archives and digitized for your perusal. We can neither confirm nor deny that the agency is happy about this.

CounterSpy started publishing from its headquarters in Washington, DC in 1973. Its staff and contributors were made up of journalists and former intelligence agents who wanted to expose the CIA and other intelligence apparatuses as corrupt organizations. It ran stories about subjects like the CIA's efforts to undermine labor movements around the world and psychological warfare conducted under COINTELPRO. The spooks at Langley weren't fans but were certainly readers
*****
Counterfeit money, pepper spray and bras. What could go wrong? Genius Award Winner.

Two women from the Bay Area were arrested in Folsom Friday night after the Folsom Police Department said they stole "several large bags" of clothing, specifically bras.

Blanca Quintero, 22, of Richmond and Antanae Welch, 19, of Pittsburg were arrested around 8 p.m. near the Palladio shopping center in Folsom.

Police say the duo stole the items from Victoria's Secret.
*****

Mistaken text is Tonight's Feel Good Story of The Day.

When Sydney needed a second opinion while out solo dress shopping, she took a few quick snapshots of herself in the frock and fired them off to a friend.

Except she hadn't texted her friend, but a complete stranger, named Tony Wood.

Rather than just ignore Syd, in her hour of changing room need, Tony, a father-of-six, decided to get his kids involved to help offer her an opinion on the dress.

"I believe this message was intended for someone else," his text response started.

Tony then messaged Syd a photo of his children giving the dress a big fat thumbs up.

Aww.

But the story doesn't end there.

And you really should read it. :)
*****

Tonight's ONT has been brought to you by The 70's.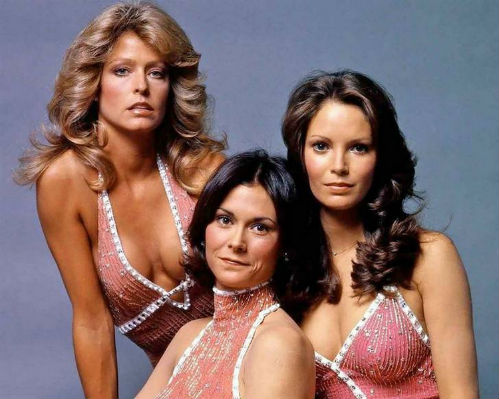 Notice: Posted with permission by AceCorp, LLC. Where our fingers are always crossed.


posted by Misanthropic Humanitarian at
10:08 PM
|
Access Comments