« Someone's Leaving Package Bombs on Doorsteps in Austin, TX; One Teen Killed in Blast
|
Main
|
The Morning Report 3/13/18 »
March 12, 2018
Monday Overnight Open Thread (3/12/18 )
(Lifestyles of the rich and ONT)
*****
The Quotes of The Day
Quote I

This should surprise no one. Rob Ford proved beyond a doubt that there is a market for populism in Canada. Forget all the stories we like to tell ourselves about how much wiser and calmer than our American cousins we are. Canadians are every bit as capable of lashing out at their governing class. Marcus Gee

Quote II

"We need to consider the gendered impacts of climate change on women, girls and children. I am proud that Canada is training up women negotiators so that we have more female voices around the table" Catherine McKenna

Quote III

But objecting to Farrakhan as a bigot overlooks the more basic objection that he's a fruitcake. Mark Steyn
*****

Bill Burr explains mansplains women's privilege. (NSFW-Language)
*****
First Rotherham now Telford. Telford, this could be the worst child sex ring ever in the U.K.

A brutal sex gang raped as many as 1,000 young girls over 40 years in what may be Britain's 'worst ever' child abuse scandal.

Girls in the town of Telford, Shropshire, were drugged, beaten and raped at the hands of a grooming gang active since the 1980s.

Allegations are said to have been mishandled by authorities, with many perpetrators going unpunished, while it is claimed similar abuse continues in the area, reports the Sunday Mirror.

Nope, the Amish aren't involved in this.
*****

NSFW Sparky The Dog, what a speedster.
*****
What is the biggest political scandal of all time? An argument can be made for the Clinton Global Initiative (CGI)

Former CIA Officer and whistleblower Kevin Shipp says the reason for all the crime and treason at the FBI and DOJ all boils down to one thing – the Clinton's so-called "charity."

Shipp explains, "Hillary Clinton was running and is running a global financial criminal syndicate. She was using these secret servers to conduct Clinton financial money laundering business."

"The shocking thing about that is all the former directors of the CIA that have come out to support her, from Clapper to Brennan to Morell to Robert Gates supporting her being elected, knew about this criminal syndicate. Comey was protecting it. Lynch was protecting it. Weissmann was protecting it. And that is the big why. What's she got on these people? Are they financial ties? They had to be aware of this, especially the counter-intelligence units. We know it was hacked into by foreign intelligence services because it was just hanging out there. Hillary Clinton was running a secret server outside the Department of State for the purposes of laundering money through the criminal Clinton Foundation."
*****
The ONT Musical Interlude
March 12, 2001, Judy Garland's 'Over The Rainbow' was voted the Song Of The Century in a poll published in America. Musicians, critics and fans compiled the list by the RIA. The highest placed UK act was The Rolling Stones (I Can't Get No) Satisfaction in 16th place. The Beatles had 'I Want To Hold Your Hand' at No. 28. via thisdayinmusic.com
***
March 12, 2013, Bob Dylan was voted into the American Academy of Arts and Letters, marking the first time a rock musician had been chosen for the elite honor society. Officials in the Academy – which recognises music, literature and visual art – were unable to decide if Dylan belonged for his words or his music and instead inducted him as an honorary member like previous honorees Meryl Streep, Woody Allen and Martin Scorsese. via thisdayinmusic.com
*****

Well, if this doesn't make you shake your head and say "Doomed, doomed" Probably nothing will.

The fight for gender equality must never rest, but there's one important thing women have that men will never experience: the joy (and excruciating pain!) of childbirth.

But there are thousands of men online who are hoping it will one day be possible. In the meantime, they're simulating baby bumps, labor pains, and drawing lots of fan art.
*****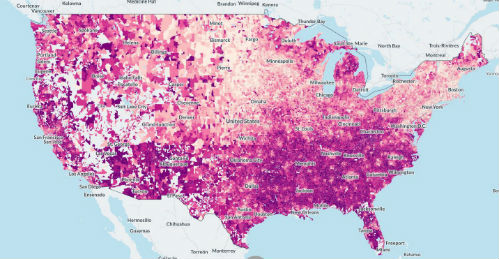 The ONT wonders how much this student is in debt for? Student barred from class for stating there are only two genders.

A student at Indiana University of Pennsylvania has been barred from attending a religious studies class required for graduation after pointing out that there are only two genders.

"Later this week I will be defending myself and my FIRST AMENDMENT RIGHTS in front of the Academic Integrity Board (AIB) of the Indiana Univ. of Pennsylvania (IUP) against allegations of Classroom Conduct violations," Lake Ingle stated in a Facebook post, which was deleted after Ingle retained legal representation.
*****

#2Weeks The next big energy break through is always within 15 years.
*****

We all know Juan Williams is dyed in the wool lib. Is he an anti-Semitic racist to boot?

I am willing to cut any opinion meister a lot of slack, but the last straw for me came on Friday March 9, when Williams appeared live in-studio with Shannon Bream on her nightly program Fox News@Night. On Bream's program, Williams defended Democrats who have cozied up to Louis Farrakhan, the leader of the Nation of Islam.

Incredibly, on Fox News@Night, Williams also defended Farrakhan himself. The topic under discussion was the closeness of at least seven prominent Democratic politicians to Louis Farrakhan – in light of Farrakhan's history of virulent anti-Jewish and anti-white rhetoric going back more than three decades. On March 5, the Daily Caller was the first to report the story, "Seven House Democrats Have Direct Ties to Notorious Anti-Semite," the lead of which was
*****

Leave it to a Canadian to use a piece of Mother Nature in an attempt to escape the RCMP. The Mounties always get their man.

Last Thursday, the CBC reported that a man seen floating down the Petitcodiac River on an ice floe had safely reached shore, despite having repeatedly refused to grab ropes thrown to him by rescue workers. The floe eventually got close enough to shore that he could jump off. He was greeted by paramedics who wanted to check on his condition, and by RCMP officers who wanted to know just what in de heck he was doing on dat ice floe dere:
*****
OregonMuse claims he is innocent. The remainder of the AoSHQ staff highly doubts it.

An Oregon State University spokesman says the institution is trying to determine why a link on the school's old cheerleading and dance team website led people to a sex and swingers personals site.

On Friday, the school discovered that a message at the top of every page on the old team website, which was accessible through the university's site, informed readers to click a link to redirect to the team's new page. The team's current web address is www.beavercheer.com, but that wasn't the link on the old page.
*****

The ONT isn't sure what Mr. D. Gillman did but hell hath no fury like a woman scorned. Mrs. Gillman is our Genius Award Winner.

A Herriman woman now convicted of trying to arrange to have her ex-husband murdered — who was previously charged with seeking a second hit man while in jail — was charged yet again Friday with trying to hire a third hit man.

The stunning charges against Linda Tracy Gillman, 70, were filed on the same day a jury began deliberating her initial case. She was found guilty Friday afternoon of one count of criminal solicitation, a first-degree felony, but was acquitted of a second count.
*****
For every action there is a reaction. Tonight's Feel Good Story of The Day.

Waffle House Waitress Who Helped An Elderly Man Cut Up His Food Gets A $16,000 College Scholarship

A waitress at a Waffle House in La Marque, TX, was surprised with a scholarship from Texas Southern University after her act of kindness was captured on camera.
*****
Tonight's ONT has been brought to you by Moron wet-naps.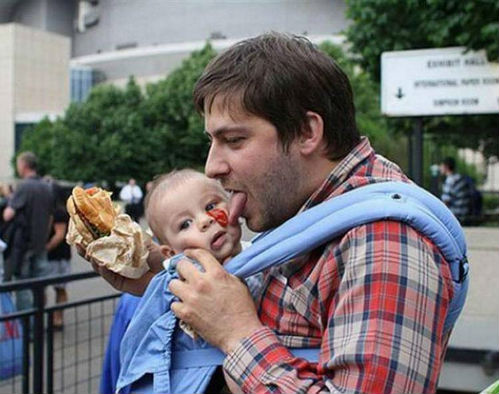 Notice: Posted with permission by AceCorp, LLC. No moleste por favor.

posted by Misanthropic Humanitarian at
10:04 PM
|
Access Comments