« Sessions: The DOJ Will Finally Comply With Congress' Demand for Documents Related to the Fast & Furious Program
|
Main
|
The Morning Report 3/8/18 »
March 07, 2018
Wednesday Overnight Open Thread (3/7/18 )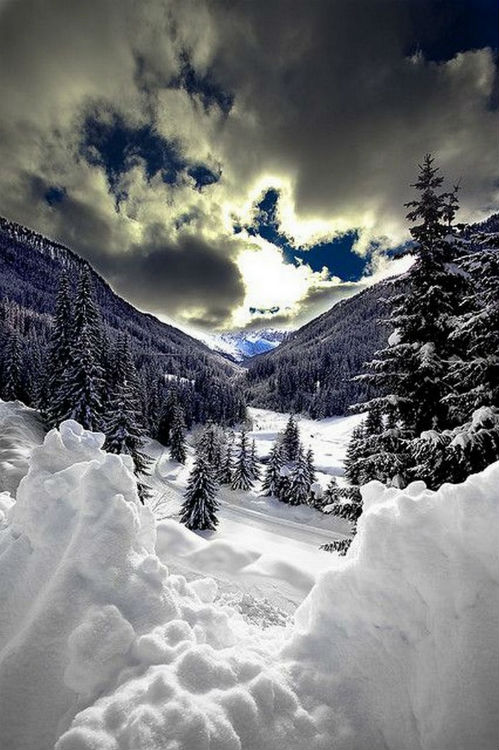 *****
The Quotes of The Day
Quote I

"If you can make a woman laugh, you can make her do anything." ― Marilyn Monroe
Quote II

"The difference between genius and stupidity is: genius has its limits." ― Alexandre Dumas fils
Quote III

"Success is not final, failure is not fatal: it is the courage to continue that counts." ― Winston S. Churchill
Quote IV

If I had a flower for every time I thought of you...I could walk through my garden forever." ― Alfred Tennyson
*****
How's that Single Payer health insurance working out for you? A government big enough to give you "rights", is big enough to take them away.

"The conditions are so bad in U.K. hospitals that, in a letter to the nation's government, 68 British emergency room physicians recently complained about patients "dying prematurely in corridors" as a result of overcrowding.
If Single Payer doesn't work for a country of 65 million what makes you think it will work in a country of 323 million?
*****

Schools. They might teach the 3Rs but some of them don't have common sense. Crazy things that schools have banned.

In 2012, the New York Department of Education, in all its glorious wisdom, decided to ban a slew of words that children might deem offensive. Companies bidding for examination contracts were provided a list of inappropriate words. Obscenities did not get much of a look-in, but words like "dinosaur" and "birthday" did. It takes a pretty nimble mind to perform the mental gymnastics needed to appreciate the department's logic. Talk of dinosaurs, you see, could displease religious fundamentalists who do not subscribe to Darwin's theory of evolution. Jehovah's Witnesses don't celebrate birthdays, so that was out.
*****

Goats, yoga and a bottle opener. This week's Manitowoc Minute.
*****
Are you a camper? Have you been to any of these locations? Would you like to?
*****

Snow White & The 7 Dwarfs #MeToo Gavin McInnes style. NSFW-Language
*****

Estonia has some unusual roads and some unusual speed limits.

While most roads have an upper speed limit, and some have a lower speed limit, there are some unusual roads in Estonia with a middle limit. You can only drive at less than 25kph or more than 40kph. Anything in between could be extremely dangerous.
*****

The next time you hear an anti-gunner talk about the 2nd Amendment and muskets, please discuss the Cookson Repeater.
For those who argue the framers of the Second Amendment only knew single-shot muskets, we present the Cookson repeater.

Dating to about the 1750s, the Cookson Volitional repeating flintlock shown above from the collection of the National Firearms Museum was crafted by London gunsmith John Shaw. This particular breechloader has a two-chambered magazine that holds a dozen .55 caliber lead balls in one part and a dozen 60-grain powder charges in the second, with each coming together when the crank is worked by the user.
You can also remind them that when the 1st Amendment was instituted there was no internet and child porn either.
*****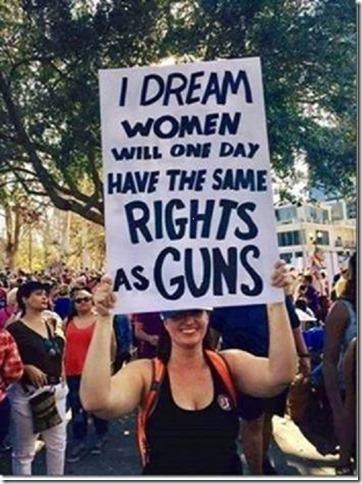 Looks like her bra size is bigger than her IQ.

Does that mean that this brilliant liberal wants…

– women to be banned from entering school and college campuses? (Heh. A woman free zone. – GOC)

– women to be banned from any establishment selling alcohol?

– women to be banned from polling places on election days (That would be the death of the Dimocrat Party – GOC)

– women to be banned from any official government group meetings?(No women in Congress – GOC)

– all women to be banned from all airports?

– you to have to pay a fee to the state before you can have a woman with you?

– some women to be banned outright simply because they look too scary?

– all women to be locked up at all times that they are not in use?


Hmmmm….

– Does she also think that all guys should have more than one?

– That all women should come with silencers?

– All women need to be cleaned and greased after each use, then put in a locked box?
*****
The ONT Musical Interlude
March 7, 1946, Born on this day, Peter Wolf, singer with The J Geils Band who had the 1982 US No.1 & UK No.3 single 'Centrefold'. Wolf was once married to US actress Faye Dunaway. via thisdayinmusic.com
***
March 7, 1987, The Beastie Boys became the first rap act to have a No.1 album in the US with their debut album, Licensed To Ill. The album is one of Columbia Records' fastest-selling debut records to date. The group originally wanted to title the album Don't Be a Faggot, but Columbia Records refused to release the album under this title - arguing that it was homophobic. via
thisdayinmusic.com
*****

Law enforcement once again looking incompetent and crooked. New York cops protected when found guilty of misconduct.

The New York Police Department failed to fire more than 300 police officers guilty of misconduct ranging from lying to superiors, to assaulting innocents, Buzzfeed reported Monday.

BuzzFeed uncovered documents detailing the records of 319 NYPD officers who committed fireable offenses but were never terminated, largely thanks to employment contracts the Patrolmen's Benevolent Association, the city's largest police union, negotiated.

The revelation puts New York City alongside Baltimore and many others that have struggled to get rid bad cops.

The F.B.I, Broward County, NY PD give a bad name to all of the honest hard working Cops out there.
*****

President Bush 43, didn't do well in the middle east. President Obama didn't do well in the middle east. Israel's Bibi Netanyahu wants President Trump to do better.

President Donald Trump hosted Israel's Prime Minister Benjamin Netanyahu on Monday at the White House, where the embattled Israeli leader made the case for a stronger U.S. response to Iranian military activity in Syria.
*****

Ronald Reagan once said, "Government always finds a need for whatever money it gets. He must have had the Consumer Financial Protection Bureau building in mind.

Rats — actual rodents — are infesting the newly renovated Consumer Financial Protection Bureau's headquarters, The Daily Caller News Foundation has learned.

Hundreds of the agency's employees moved into their beautiful $124 million headquarters across the street from the White House in October as construction was still underway. Upon entering, they discovered rats also were making it their home, according to two sources who spoke to TheDCNF on the condition of anonymity.

The $124 million price tag was double the original $55 million estimate and 25 percent over the $99 million estimate approved by Richard Cordray, the bureau's first director. White House Office of Management and Budget Director Mick Mulvaney has temporarily taken over the reins of the troubled bureau.
*****

"A sudden and violent expansion of the air molecules" or Tonight's Genius Award Winner.

WOODLAWN, Md. — Police in Maryland say a car blew up when a man inside lit a cigarette after spritzing himself with an aerosol body spray.

Baltimore County police spokeswoman Jennifer Peach tells The Baltimore Sun that the cigarette-and-spray combination caused "a sudden and violent expansion of the air molecules" in the car Thursday, creating a boom that pushed the roof up, shattered the front window and blew the doors open.
*****
Bad judgment or just dumb asses or Genius Award Winners?

Three daycare workers have been charged with child endangerment, after they allegedly admitted giving gummy bears laced with Melatonin to a class of 2-year-olds to get them to calm down for nap time.

"This is just a horrible case of bad judgement," Des Plaines Police Chief William Kushner said.
*****

Doctors play MacGyver on a plane. Tonight's Feel Good Story of The Day.
*****

Tonight's ONT has been brought to you by The AceMobile.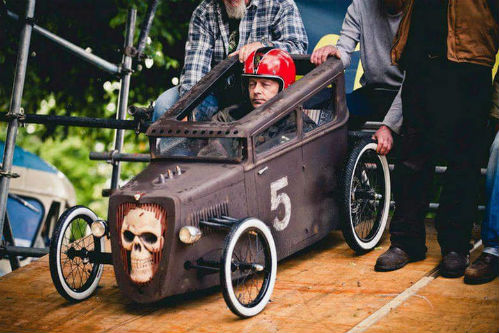 Notice: Posted with permission by AceCorp, LLC. Your MPG may vary.

posted by Misanthropic Humanitarian at
09:57 PM
|
Access Comments