« Food Thread: Minimalism Can Be A Very Good Thing In Cooking
|
Main
|
Oscars Thread »
March 04, 2018
Weekend Gun Thread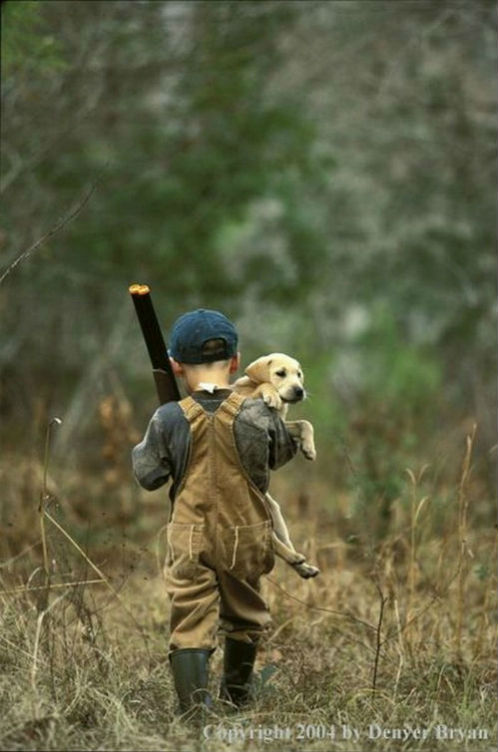 (Adorable)
***

Corporate America is flipping off upstanding Americans.


NRA boycott: When Delta, United and others protest the gun group, they are boycotting upstanding Americans
*****

"During NRA conventions, gun injuries drop 20% nationwide—63% in hosting state
Researchers say it shoots holes in the argument that untrained users cause accidents."

In their analysis, Jena and Olenski concluded that the findings:

"...are consistent with reductions in firearm injuries occurring as a result of lower rates of firearm use during the brief period when many firearm owners and owners of places where firearms are used may be attending an NRA convention. Our results suggest that firearm-safety concerns and risks of injury are relevant even among experienced gun owners."

In a statement to CNN, NRA's director of public affairs, Jennifer Baker, called the study "absurd." She continued: "This study is another example of when data and numbers fly in the face of logic and common sense."
***
From our friend and regular contributor redc1c4 IRL: The AR500-500 Auto Max.
Mrs. Mis. Hum. has already said no. So, if any of you find this rifle while on a canoe trip, please let us know what it is like.
***

How to buy a gun in a different country.
***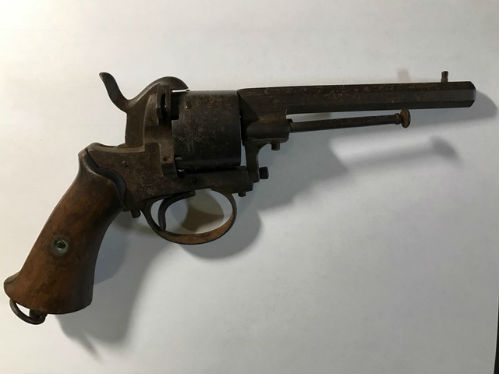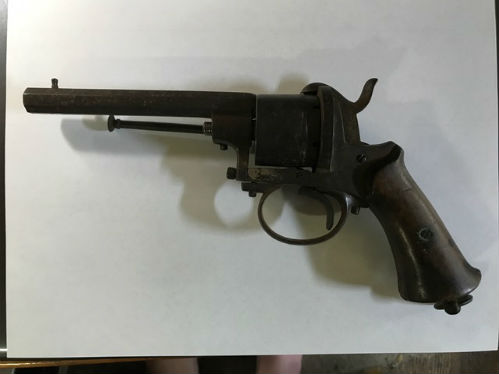 Horde member Lirio100 sent in these two photos. The gun was part of an inheritance. Can you identify this pistol for our Moron?
***
I received this photo and the following story from Moron, Strategic Corporal USMC
@StrategicCPLUSM on Twitter.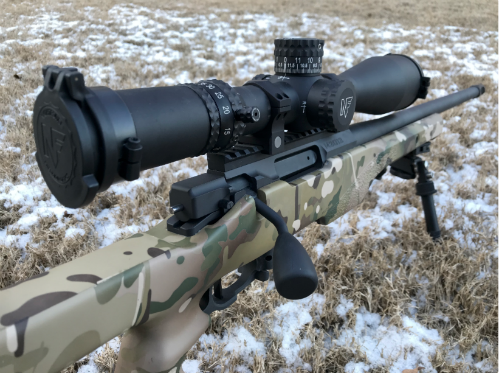 The Marine Corps Scout Sniper Association is raffling off a rifle. Hoping to raise $20k as I send this approximately 50% there.

DRAWING DATE: May 28, 2018 at 6:00 pm CST


The SSA's mission translates into several key areas of activity – all with a goal of strengthening the Scout Sniper community.

Three of these areas are:

Recognizing active duty Scout Sniper achievements;
Promoting fellowship among and between Members; and
Providing key services to Members and their families in need.
With the support of the USMC Scout Sniper Association, Members know they are never alone, and that their Brothers are ready to help them and support them when and where needed.

Rifle Specs:


A2 Precision built 6.5mm Creedmoor featuring:
a Badger Ordnance M2013 RH SA reciever,
KMW Sentinel, 24" Heavy Palma Bartlein barrel,
Elite Iron Revolution Bipods (not pictured),
Triggertech Special Trigger,
Gen II Little Bastard Muzzle Break,
Nightforce 7-35x56 F1 MIL-R ATACR


MSRP: $8,440
Quite the rifle. Do you have any questions on this raffle? Please contact our friend, Strategic Corporal USMC@StrategicCPLUSM on Twitter.
***

Tips? Stories? Photos? Questions? Spare change, .22LR cartridges and the like can be sent to petmorons at gmail dot com

***Photo above fold via Surbanmen.com***

posted by Misanthropic Humanitarian at
07:15 PM
|
Access Comments