« Oscars Thread
|
Main
|
The Morning Report 3/5/18 »
March 04, 2018
Sunday Overnight Open Thread (3/4/18 ) Screw Tinseltown Edition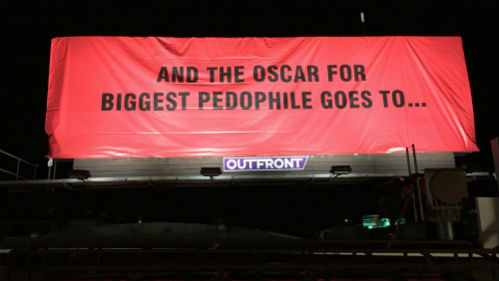 ***
Wonder if the enlightened audience will hear this joke?
Q: How many Feminists does it take to change a light bulb?
A: One to change the bulb and 100 to share her pain.
*****
The Quote of The Day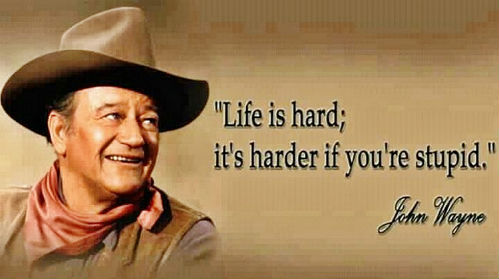 *****
*****
The ONT Musical Interlude
***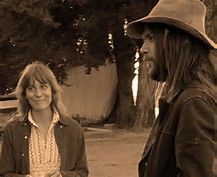 *****
America's past time at its best.
*****

Do you have some money to invest? My recommendation? Stay away from Harvard financial advisers.

Harvard bet the farm in Brazil and lost. The university, which invested at least $150 million in the development, is now exiting, according to people familiar with the matter who requested anonymity because they aren't authorized to discuss the investment. The venture contributed to the decision by its current endowment chief, N.P. "Narv" Narvekar, to write down the value of its globe-spanning natural resources portfolio last year by $1.1 billion, to $2.9 billion. Harvard, which manages $37.1 billion, has said those investments produced strong returns but now face "significant challenges." Current and former officials otherwise declined to comment.
*****
Google/You Tube alleged to be discriminatory. White males need not apply.

A former Google employee alleges that YouTube would not hire white or Asian men because it didn't fit the company's quota for diversity hires.

In a lawsuit filed by Arne Wilberg, a white male who was employed by Google for nine years and worked as a YouTube recruiter for four, he claims that recruiters were told to focus on interviews with female, Black, or Hispanic applicants, and to "purge entirely" the applications of those who weren't
*****

Could this be tonight's best picture? Dad flushes kid's stash down the toilet and places it on You Tube.

This dad finds his son's weed, presumably while doing the laundry, and flushes it down the toilet. Reacting to a child's "wrongdoing" by posting the repercussions online isn't new, but it's such a strange strategy that some parents use to either teach or punish their child (not sure which).

"He's making Daddy problems right now. Don't let me find your shit in my house, or this is going to happen," the dad says. I guess the boy should just carry his weed on his person at all times, which could get him in a lot more trouble.
*****

We use to laugh at George Carlin's "7 Things You Can't Say On Television". The sad thing is you can say them now on TV and in a college campus class room and nothing happens. Discuss immigration and the Piss & Shit hit the fan.

Prof. Mehta has also attracted the ire of Matthew Sears, a classics professor at the University of New Brunswick. Prof. Sears maintains that a professor's right to free speech must be weighed against a student's right to be safe and supported. This view, which is widely held on campuses today, would have startled many of the professors who taught me. They delighted in shaking their students out of their comfortable positions. By contrast, today's professors are all too eager to make their students as comfortable as possible.

I feel unsafe with these little nitwits inhabiting the earth. What about my feelings?
*****

What it feels like to lose the presidency What it feels like to die.

What Happens to Your Body

Dying can vary quite a lot, so, for the sake of this piece, let's assume you're dying of natural causes and that you're on your way out. First, it's important to know there isn't a precise "death moment." Dying is a process, and one where there are a lot of gray areas because there's still a lot we don't know. That said, we can legally define death in two stages. Right now, your body is gradually approaching what's known as "clinical death," which occurs when your heartbeat, breathing, and circulation stop. But your body's cells are still alive after that for the next four to six minutes until "biological death" occurs. At that point, your brains cells have begun to die and resuscitation is impossible.
*****
Paper doesn't seem to move her. How about a cattle prod? Disgruntled spoiled bitch woman refuses to move after racking up $94,000 in unpaid rent.

At first glance, Lisa S. Palmer's dorm room at Hunter College in Manhattan looks like that of any busy college student. There's an unmade bed, a Hello Kitty wastebasket, an unfashionable-but-sturdy wooden desk with a lava lamp and a bag from NYC's iconic Strand bookstore perched atop an unwieldy stack of papers.

It's only when you examine the individual in the picture of Palmer's dorm room that you realize something a bit off — namely, Palmer. She seems a bit old for the dorms. And she is, at 32. She's also not actually a student at Hunter, having not attended classes for almost two years now.

However, she still refuses to leave Room E579 at the school's 425 E. 25th St. dormitory, despite $94,000 (no, I didn't misplace that comma or add a zero) in unpaid housing fees. Now, according to the New York Post, a lawsuit seeks to remove the snowflake squatter from her dorm room.
*****

Some people are born with courage. Here, hold my beer while I.........
*****
I wonder how many thousands of dollars they are in debt to be slandered? Professor accuses students of being financially supported by Russia.

A biology professor at the University of Houston, Clear Lake told a conservative student group on campus that they are "probably receiving Russian funding."

Video footage obtained by Campus Reform shows the professor, identified by students as Dr. Michael LaMontagne, confronting representatives of the local chapter of Turning Point USA and accusing them of receiving funds from the Russian government.
*****
Are you suppose to bring your own opioids to the hospital?Genius Award Winner.

ALEXANDRIA, Va. – The Virginia man accused of sneaking heroin into a hospital room of an overdose patient has been arrested.

Alexandria Police say Michael "Flip" Filipowicz, 25, was taken into custody Wednesday after he turned himself into police.

Investigators say the incident happened back in the summer of 2017. The overdose victim was an Alexandria hospital after first responders used the drug Narcan to revive him.
*****
Don't f*ck around with this mother and daughter. Tonight's Feel Good Story of The Day.

Liquor store robber triggered a gun battle. But mother and daughter working were ready, video shows
*****

Tonight's ONT has been brought to you by Creativity.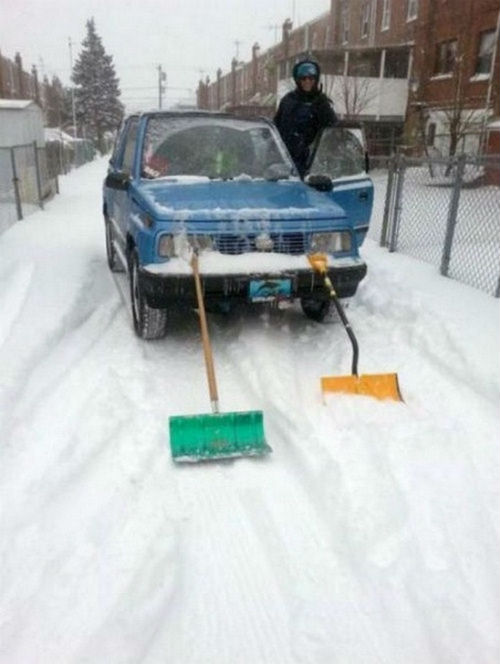 Notice: Posted with permission by AceCorp, LLC. Red carpet entrance is optional.
Weekly commenter stats for week of 3-4-2018
Top 10 commenters:
1 [583 comments] 'Insomniac' [81.86 posts/day]
2 [566 comments] 'Slapweasel, (Cold1), (T)'
3 [511 comments] 'Your Decidedly Devious Uncle Palpatine, 501st Kremlin Jewbot Gvardii'
4 [465 comments] '#neverskankles'
5 [416 comments] 'J.J. Sefton'
6 [386 comments] 'rickb223'
7 [370 comments] 'Under Fire'
8 [360 comments] 'Mark Andrew Edwards...now with Black Panther Review'
9 [353 comments] 'grammie winger - '
10 [305 comments] 'ScoggDog'
Top 10 sockpuppeteers:
1 [56 names] 'Rick in SK' [7.86 unique names/day]
2 [46 names] 'Cuthbert the Witless'
3 [44 names] 'Notorious BFD'
4 [41 names] 'Duncanthrax'
5 [39 names] 'Surfperch'
6 [38 names] 'Under Fire'
7 [38 names] 'Hands'
8 [38 names] 'tu3031'
9 [38 names] 'bicentennialguy'
10 [37 names] 'mindful webworker - ight ulbs crewed n'


posted by Misanthropic Humanitarian at
10:03 PM
|
Access Comments