« Yay: Democrats Introduce "Assault Weapons" Ban Bill
|
Main
|
A Very Moving Story »
February 26, 2018
Monday Overnight Open Thread (2/26/18 ) The ONT Waited For You Edition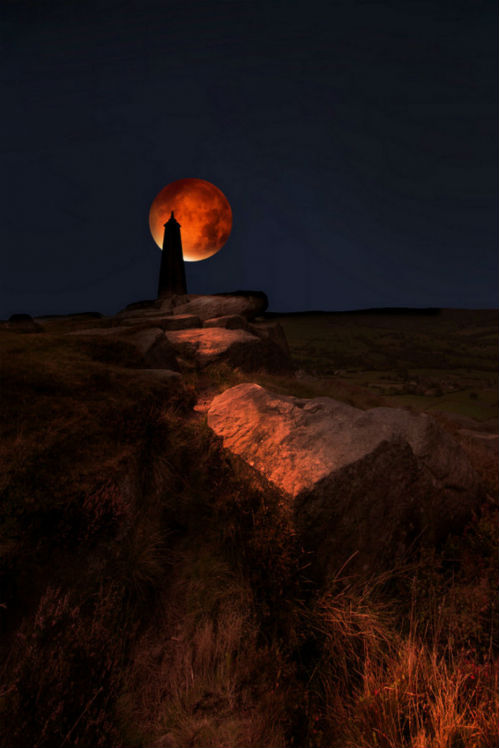 (Emitting the light of The ONT)
*****
The Quotes of The Day
Quote I

"911, what's your emergency?"

"There's someone breaking into my house. Could you send the Broward County Sheriff's Department to water my garden while I kill the intruder?" Jesse Kelly
Quote II

Substance is not the strong suit of the Left. Leftists tend to isolate one component of a policy issue, ignore the broader context, history, and consequences of the larger issue, and use and abuse a national tragedy to exploit their agenda. Using political human shields is the cherry on top. This is why they never want to discuss the broader history of gun violence and gun laws in America but instead keep a myopic focus on school shootings while hiding behind the victims. Daniel Horowitz

Quote III

"I think you should probably make it more difficult for people who aren't mentally stable to have guns, and maybe there should be some … I just honestly feel like if you lose the right to bear arms as a citizen, then you know what I'm saying, it's easy to enslave. It's easy for the government to enslave people when they don't have the right to bear arms." T.I.

Quote IV

Walter Williams.
If you missed the interview of Prof. Walter Williams with Mark Levin, dig it up. It's great. Wonder if we could get it shown in schools everywhere?

*****
Well, well, well. No wonder why Nancy Pelosi thinks $2,000 in a tax cut are crumbs. She has a net worth of $87 million. Government work, good work if you can get it.
*****
Do you think this guy is a Moron? Handy guy builds upsidemobile.


Mechanic Rick Sullivan spent six months and $6,000 building this upside down truck from the parts of two separate vehicles. The street legal car was created from a 1991 Ford Ranger pickup truck with a 1995 F-150 pickup truck body placed over the top—upside down.
*****

This particular science project didn't turn out so well. You're not my father!

A teenage girl allegedly discovered her dad was not her biological father after testing her blood type during a science lesson.

The girl, said to be studying at California State University , apparently announced to classmates the man she thought was her dad was in fact her UNCLE after her mum had an affair.


The shocking incident was publicised on Twitter by Anya Hettich, supposedly a fellow student at the US university.

According to Anya, the girl questioned her professor in a biology lecture after her blood type did not match those of her parents.
*****

Don't worry about having some drugs before leaving Vegas. You can leave them behind. What drugs happen in Vegas stay in Vegas.

Las Vegas is kind of the perfect haven for recreational pot smokers. It's a land of hedonism that encourages natives and visitors alike to indulge their every whim—otherwise known as, well, "Sin City." Gamblers who win big can light up a celebratory joint, and those who lose big can smoke to forget about their financial woes for a while.

There's just one thing you can't do with weed in Vegas: take it out of Vegas.

Thankfully, Las Vegas' McCarran Airport has devised a solution for smokers who bought a little too much product and can't take it out of the state with them. The airport has installed 10 large, green trash cans for travelers to dispose of their prescription and recreational drugs before hopping on their flight
*****

NSFW Embracing the uniqueness. The man with two penises.

The anonymous man realised he was different from a young age, with his parents suggesting he kept his secret from school friends so they didn't get jealous

NSFWA little music. Not quite spot on but close.
*****
Many more teenagers than previously thought may identify as transgender or gender non-conforming, a new study in the journal Pediatrics suggested. Only about 0.6 percent of U.S. adults identify with a gender opposite their birth sex, and previous studies showed about 0.7 percent of U.S. teens do so as well. The study published Monday suggested that the percentage might be closer to 3 percent, however.
*****

Tesla: Musk Fought The Law (Of Physics), And The Law Won

On the flipside, engineers at an independent 'competitive benchmarking" company, Munro & Associates, based in Auburn Hills, Michigan, didn't have equally as nice things to say in their assessment of the Model 3. Other outlets published Munro & Associates' remarks, which were all compiled in a YouTube video, with comparisons to build quality from a "1990s Kia" resonating most. Although Kia is doing great now, back in the 1990s, its cars weren't worth much praise.
Once upon a time you could buy one Kia and get the second free or for a penny or such thing. Probably can't with a Tesla.
*****
Oh-oh, Special Snowflakes and our modern healthcare system is in trouble.

Increasing stress and a lack of motivation among healthcare staff could result in hospitals having to shut down in the wake of a major incident such as flooding or an earthquake, according to new research published in the journal Procedia Engineering.

The research, led by Anglia Ruskin University, examined studies from across the world. It found that the capacity of clinical and non-clinical staff in hospitals and clinics to deal with incidents such as floods, earthquakes or other natural hazard is severely limited by a high workload and challenging targets which result in high levels of psychological stress.
*****
The ONT Musical Interlude
February 26, 1932, Born on this day, Johnny Cash US country singer, songwriter who was considered one of the most influential musicians of the 20th century. Although he is remembered as a country icon, his songs spanned other genres including rock and roll and rockabilly and blues, folk, and gospel. This crossover appeal won Cash the rare honor of induction in the Country Music Hall of Fame, the Rock and Roll Hall of Fame, and the Gospel Music Hall of Fame. During the last stage of his career, Cash covered songs by several late 20th-century rock artists, most notably 'Hurt' by Nine Inch Nails. Cash died of respiratory failure on September 12th 2003, aged 71. via thisdayinmusic.com
***
February 26, 1955, Billboard reported that for the first time since their introduction in 1949, 45rpm singles were outselling the old standard 78's. via thisdayinusic.com
*****

Tonight's Public Service Announcement: Free Pancakes Tuesday!
Tuesday is National Pancake Day. While on the surface maybe not a holiday worth remembering, this year IHOP is offering something you might want to pencil in on your calendar: free pancakes.
The International House of Pancakes is offering customers a free short stack of buttermilk pancakes between 7am and 7pm this Tuesday, February 27 at its locations in the United States, Canada, Puerto Rico, Guam, and Mexico.

Eat the pancakes. Don't eat the Killer Rice.

IN 1877, JAPAN'S MEIJI EMPEROR watched his aunt, the princess Kazu, die of a common malady: kakke. If her condition was typical, her legs would have swollen, and her speech slowed. Numbness and paralysis might have come next, along with twitching and vomiting. Death often resulted from heart failure.
*****

Holy Shit! Now it's used for camouflage. Genius Award Winner.

Officers in Corsicana, about 55 miles (88 kilometers ) south of Dallas, were investigating a report of a theft at a grocery store on Wednesday when they attempted to subdue a female suspect and take her into custody. Police say they placed Shannen Martin in the back of a police cruiser where they say she intentionally defecated in her pants then hid a crack pipe, 2.3 grams of crack cocaine and a Valentine's Day card in her excrement.
*****
A little girl with a big heart. Tonight's Feel Good Story of The Day.

"This morning, during first period, my kids could tell that I was a little off. When they asked why I wasn't acting normal I explained to them that my wife's father had passed away this weekend and that I was worried about her. They all said they were sorry and then we got started on our work. While standing at my door giving hugs and high fives at dismissal to 2nd period one little girl put something in my hand. She told me 'This is for your wife. I know it was real expensive when my daddy died and I don't really want ice cream today anyways.' I wish the world would pay more attention to children. We could learn a lot from them."
*****
Tonight's ONT has been brought to you by Kickin' Back.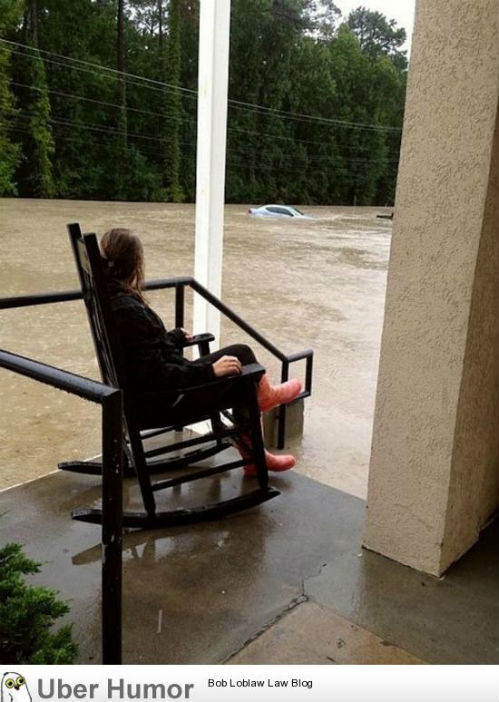 Notice: Posted with permission by AceCorp, LLC. Do not use The ONT if inner pouch has been opened.

posted by Misanthropic Humanitarian at
10:00 PM
|
Access Comments