« Mini Chess Thread 02-24-2018
|
Main
|
Saturday Overnight Open Thread (2/24/18 ) »
February 24, 2018
Saturday Evening Movie Thread 02-24-2018 [Hosted By: TheJamesMadison]
Extracting Emotion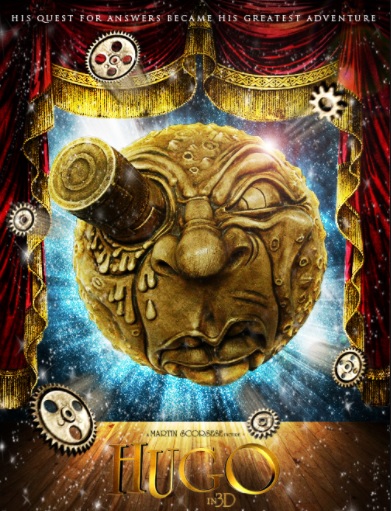 For those of you with long memories, in my first post I called all movies lies. Movies are about manipulation in order to get you emotionally involved with people who never existed during events that never took place. Any emotion you do end up feeling is a manipulation of sight and sound to get you to feel that way. I don't see anything particularly wrong with that, but understanding that it's all a manipulation, I think, helps to view certain things that movies do in a new light.
One of the things that movies sometimes do that makes this very obvious to me is when they try to force an emotion from me, the audience, before it has done the necessary work to actually create an emotional connection between me and the characters on screen.
In order to highlight what I mean, I've provided two clips below. The first is from a movie that, in the hands of almost any other director, would be considered a masterpiece, but coming from Martin Scorsese is merely one of his better films. The second is from an over-praised comic book movie. Is it fair to compare the two? Well, I'm not comparing them as a whole, just two scenes that happen at about the same point in each and seem to have similar points.
The first is from Hugo:
This is our introduction to Papa Georges. I wish there was a bit more to the clip, but I think it shows enough to make my point. What emotion are we supposed to understand that Papa Georges is feeling? There seems to be a deep sadness about him, but are we, as an audience, expected to share in that sadness in that moment?
Before you answer, watch the second clip from Guardians of the Galaxy Volume 2:
This is the first time we've seen the character Yondu in this film. If you haven't seen the first movie, your introduction to the character is him emoting heavily. If you have seen the first movie, none of what Yondu is going through here is even hinted at in the first adventure. This is the introduction to a major conflict for this character (being cast out from the other 99 Ravagers). Yondu is obviously deeply sad about this, but how are we, as the audience, expected to react to that emotionally?
The answer to both, I think, is keyed by the music. In the clip from Hugo, the music is almost defiantly jaunty after we see Papa Georges' sadness. We're supposed to see his sadness, perhaps understand that it's a deep melancholy, but we're not expected to share in it just yet. In the clip from Guardians, the music swells to dramatic highs as though we're expected to feel the emotions that Yondu is feeling. I suppose that if you're really invested in Yondu as a character, then some very sudden realization that he has a sad past that was never hinted at before could elicit something, but for the rest of the audience, I'm fairly certain it doesn't work.

Emotional Journeys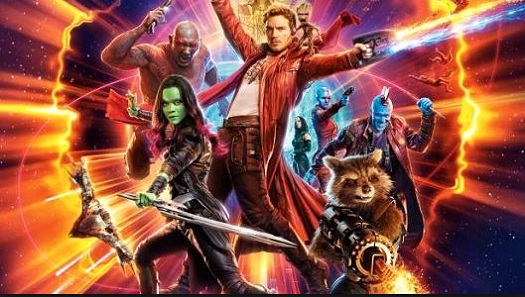 There seems to be a difference in outlook from the creators of both films about what exactly the purposes of these scenes are. Scorsese sees his scene as an introduction to a character, the first step on a journey that will reveal the reasons for that melancholy. Gunn, on the other hand, seems to think that his scene is an emotional payoff on its own.
Is that a fair reading of the intentions of both scenes and filmmakers? I think so. One, I don't imagine that too many people would disagree with me that Scorsese is a better storyteller than James Gunn, but that's an argument by authority and not terribly convincing on its own. Scorsese did make New York, New York, for all its worth. To understand how these are intended, one needs to view the rest of the movies.
Hugo sees the discovery of Papa Georges' past as its main driver in terms of plot, character, and theme. Our main character, Hugo Cabret, goes on a search for family, and his way to find one is to find Papa Georges' past, so we go on a journey to find out who he was, driven by Hugo. Hugo's own path is tied inexorably to Papa Georges' past, so when we do find out why he's so sad, we've grown to know him, and the emotional payoff ends up being satisfying.
Guardians of the Galaxy Volume 2, however, isn't nearly so focused. We get bits here and there in fits and starts. Yondu is far from the center of the film. He's a secondary character. You might expect an emotional payoff for him to be a minor goal to the overall picture and treated as such. To me, that implies that his emotional journey should be of relative importance to the amount of screen time the character receives. Should Yondu be dealing with something as large as rejection from his entire culture as his part of the movie? I feel like it's too much, and that it starts out asking for way too much from the audience in terms of emotional involvement.

Resolutions
Look at how both of my examples wrap up. For Hugo, we need a couple of clips. First of all, Papa Georges is actually Georges Melies, the silent film pioneer who made The Voyage to the Moon. Here's where we see that reveal (if you haven't seen the movie, do take the time to watch):
We can hear his happiness when he was on the rise, and the sadness as it falls apart. This is why I think the emotional journey works, because we gain an understanding of Papa Georges' happiness before he became sad. We see it, even experience it, with him. The next clip is the culmination of his journey:
It's obvious that, as we've gotten to know Papa Georges as a character, that he may be ornery, but he does develop a connection with Hugo through the boy's honesty and ability to fix broken things, much like how Hugo fixes Papa Georges.
Here's how Guardians ends its emotional journey for Yondu:
That's as big an emotional sendoff you can get for a character, especially considering that he's actually kind of a minor player in the film, and the payoff for the Ravager stuff is in here as well with the other Ravagers accepting him as one of their own. For me, the scene, especially that specific aspect of it, fell flat. Don't get me wrong, I think that this could have worked, but because it was that well established and the rest of the movie didn't deal with it that well either, this funeral scene just doesn't carry any emotion for me.
Am I wrong? Is Hugo's treatment of Papa Georges less satisfying than Guardians's treatment of Yondu?
What do you think?
Movies of Today
Opening in Theaters:
Annihilation
Game Night
Every Day
Next in my Netflix Queue:
Leon Morin, Priest
Movies I Saw This Week:
The Bourne Supremacy (Netflix Rating 5/5 | Quality Rating 4/4) [Rewatch] Poster blurb: "Hot damn, that car chase." [Personal Collection]
3000 Miles to Graceland (Netflix Rating 2/5 | Quality Rating 1/4) "One of the most miserable "fun" movie experiences I've ever had." [Netflix Instant]
The Phantom of the Opera (Netflix Rating 4/5 | Quality Rating 3/4) "Good classic silent horror exemplifying Cheney's commitment to great monster makeup." [Amazon Prime]
Iron Sky (Netflix Rating 3/5 | Quality Rating 2/4) "Exists on a border between pure silly B-movie and biting satire, but the satire falls so flat that it's hard not to hold it against the movie." [Amazon Prime]
Winter's Bone (Netflix Rating 5/5 | Quality Rating 3.5/4) "Spare little thriller that's very effective and involving." [Netflix DVD]
Napoleon (Netflix Rating 5/5 | Quality Rating 3.5/4) "I admire its breadth of storytelling and the sheer audacity and skill of its filmmaking. At the end of the 6 hours, you know you've seen something consequential, not just in length but in terms of film history as well." ["Library"]
The Iron Mask (Netflix Rating 5/5 | Quality Rating 3.5/4) "An absolutely wonderful example of silent action filmmaking. Big, brash, and completely earnest. Charming from beginning to end." [Amazon Prime]

Contact
Email any suggestions or questions to thejamesmadison.aos at symbol gmail dot com.
I've also archived all the old posts here, by request. I'll add new posts a week after they originally post at the HQ.

posted by OregonMuse at
06:47 PM
|
Access Comments