« Weird News Dump
|
Main
|
Saturday Gardening Thread: Looking Forward, Looking Back [KT] »
February 24, 2018
Thread before the Gardening Thread: Musings on Migration from a Hungarian [KT]
Serving your mid-day open thread needs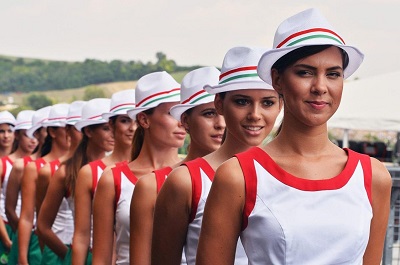 How well do you know Hungarian
Earlier this month, a German human rights activist admitted that Muslim refugees have no intention of adopting our values. Said it out loud.
Writing in The Brussels Journal, George Handlery (a Hungarian educated in the USA, now living in Switzerland) weighs in on migration into Europe as a more general topic. The whole piece is worth reading, but here are a few highlights. Okay, so the English is slightly awkward sometimes. How is your Hungarian?:
Let us begin with the problem's origins and magnitude. From there we go to meeting this modern version of the "migration of peoples" that had toppled Greco-Roman civilization. This hesitantly made analogy is anathema in influential circles: They insist upon problem solving within their ideology's confines. Thus, the Old World is as helpless to cope, as was the Roman Empire before 476.
Opposition to migration is growing in Europe:
A recent example comes from Hungary. (Like her neighbors, in 500 years they have not managed to integrate their resistant Gypsies. Unless, of course, renaming them "Roma" passes as a solution.) After calling the EU as solid as "Swiss cheese", the government sent an inquiry to its citizens to discover what they want.

The preamble: "There are those according to whom, Brussels' policy on immigration and terrorism has failed and that this demands new approaches. Are you in agreement with the statements below? "

A shortened sample of some of the questions: "Would you support it if, contrary to Brussels' permissive policy, the government introduces more restrictive regulations?"

"Do you agree that after the least possible delay, illegal border crossers need to be repatriated?"
As a side note, a Gypsy family has been hanging out periodically at a McDonalds not far from us, begging, in the last couple of months. My mother had a Gypsy family living across the street from her a few years ago. Their habits were . . . distinctive. Have you ever met a Gypsy in America? Back to the final recommendation in Handlery's post:
There are some very simple ways of stopping this. Ship everyone straight back where they came from. No passport holder of ANY country that refuses to take back their citizens will be permitted to enter Europe for any reason.. That may well be too draconian for the delicate stomachs of our ruling elite, so go about it in a more gentle way. Since every country that sends these hordes also receives substantial aid from most EU countries continue with the aid but deduct the cost their illegal citizens occur, be that housing, welfare, health care or education, tote it all up and consider it aid. Those countries will be slamming shut their border so fast you'll be able to hear the slam in Europe..
Think that would work? Might it be adapted in some way to the USA?
Here's a famous, partially-assimilated European Gypsy, at least a fantasy Gypsy.
Django Reinhardt was a Gypsy. He seemed to assimilate pretty well.
Have a great weekend.


posted by Open Blogger at
11:25 AM
|
Access Comments