« Mid-Morning Open Thread
|
Main
|
Native Americans: Funny, When We Invited the Alleged Indian Elizabeth Warren to Our Meetings, She Didn't Even Reply »
February 23, 2018
The Morning Rant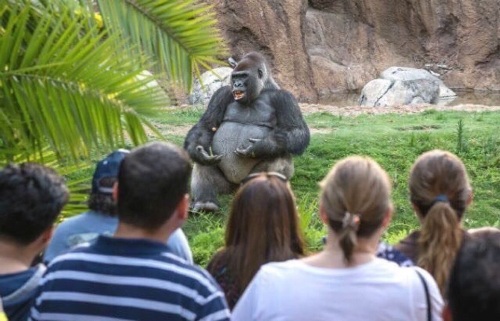 "So now we know that the Parkland shooter was known to the local police, who did nothing. He was known to the FBI, who did nothing. His unstable behavior was known to teachers, who did nothing. The armed guard at the school stood there with his thumb up his butt while the the school was being shot up, and did nothing. In other words, we have a avalanche of failures from the highest levels down to the lowest. Every rule, every procedure, every safeguard that was put in place to stop these shootings from happening failed to stop this one from happening because the adults who were entrusted with the responsibility to keep shootings from happening did not do their f*ing jobs. Everybody knew the kid had serious problems, but nobody wanted to step up and actually do anything about it. And now we're treated to the spectacle of these fake 'townhall' meetings organized by left-wing agitators who teach the kids to recite the anti-gun talking points that they want them to say and we're supposed to just nod our heads and pretend that all we need to do is pass a few more laws and then everything will be just ducky. Sometimes I think we're all just cardboard cutouts living in a Potemkin village."


What Progressives Really Want: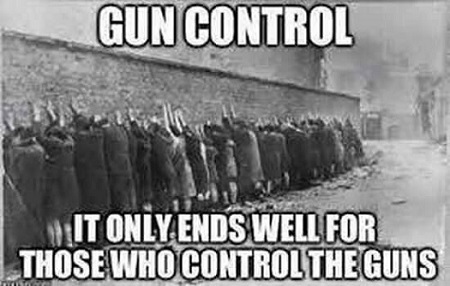 Progressives Fail To Think Things Through (Again):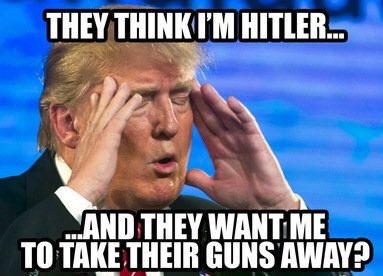 You Wanted Feckless, Brain-dead Incompetance, I Give You The F. B. I.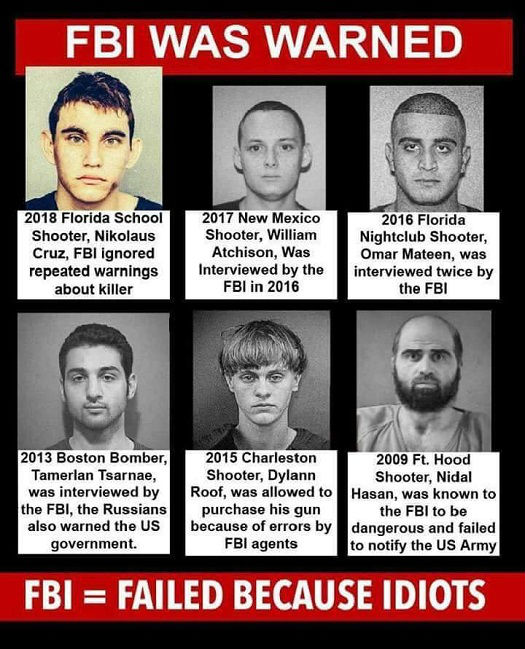 Apparently, the Left Wants Another Shooting: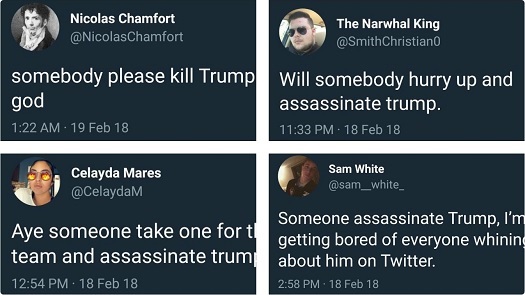 posted by OregonMuse at
11:23 AM
|
Access Comments