ę Thread for Cool Facts About the Presidents
|
Main
|
The Morning Report 2/20/18 Ľ
February 19, 2018
Monday Overnight Open Thread (2/19/18 ) President's Day Edition Or Just Another Monday For Hillary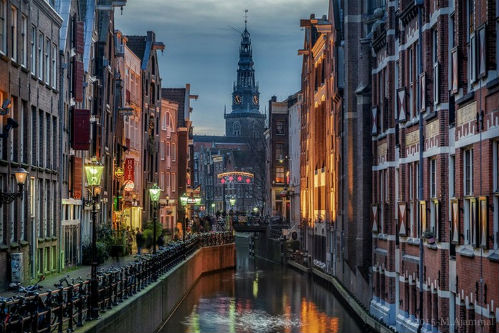 (The ONT hits the big city)
*****
Quotes of The Day

Quote I

There are two times in a manís life when he should not speculate: when he canít afford it and when he can. Mark Twain

Quote II

I think this raises the bar significantly, that a person of this demonstrated debility could get ahold an assault weapon, that so many warning signs at the — at all levels of government would go unanswered, and that he could just walk right into another soft target school. We've got to harden up these schools. Too many schools have been plagued." Rep. Francis Rooney (R-FL)

Quote III

"The church is not a hotel for saints, it is a hospital for sinners." - generally attributed to Saint Augustine.

Quote IV

"My initial reaction was quite emotional because I am a single mum and I have a young son. To know that I can keep my budget exactly the way it is, afford – somewhat – an Auckland mortgage and have an extra day with my son, in his younger years ... it is just unheard of." Kirsten Taylor
*****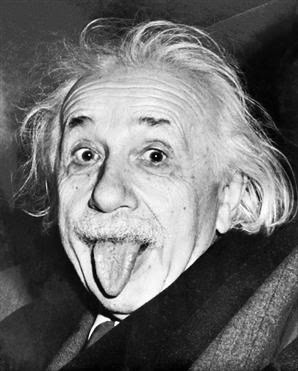 This photo and 12 others that changed the world.
*****
To Catholics, baptism is a holy sacrament. Catholic woman jailed for baptizing child. This must have been one hell of a custody fight.

Kendra Stocks got her daughter baptized. Now she's in the Mecklenburg jail.

In a head-on collision between matters of church and state, the Charlotte woman began serving a week behind bars Friday after being found in contempt of court.

Her punishment stems from the clandestine christening of her child in August 2016 – one day after a Mecklenburg judge gave full custody to the girl's father, "specifically including decisions concerning religion."
*****

The environmental lefties are at it again. Let's give up 50% of the earth to the animals.

But many conservationists argue that even if these goals could be achieved, they will still not halt extinctions. The current focus on protecting what humans are willing to spare for conservation is unscientific, they say. Instead, conservation targets should be determined by what is necessary to protect nature. This point is stressed by Harvey Locke, whose organisation, Nature Needs Half, takes a far bolder approach and campaigns for the preservation of fully 50% of our planet for wildlife by 2050.
*****

An unrefined Cob such as I has no plan to partake in chocolate tasting. Especially at $300 a bar.

Several hundred dollars may seem like a lot to pay for one bar of chocolate. But according to Christopher Olivola, assistant professor of marketing at Carnegie Mellon University, a $295 price tag is also a selling point. Most customers believe that if something is expensive, it's bound to be a better product (better ingredients; more attention to detail). In contrast, it's impossible to convince someone that a one-dollar chocolate bar or five-dollar wine is the world's best. This phenomenon is known as the price heuristic.

Sometimes you feel like a nut. Sometimes you don't.
*****

So there is honor among thieves?
*****
February 19, 2004, Johnny Cash's family blocked an attempt by advertisers to use his hit song 'Ring of Fire' to promote haemorrhoid-relief products. The idea is said to have been backed by Merle Kilgore, who co-wrote the song with Cash's wife, June Carter Cash. Cash's daughter Rosanne said the family "would never allow the song to be demeaned like that." via thisdayinmusic.com
***
February 19, 1940, Born on this day, Smokey Robinson, singer, songwriter and producer who with The Miracles had the 1970 UK & US No.1 single 'The Tears Of A Clown'. As a solo artist Robinson scored the 1981 UK No.1 & US No.2 single 'Being With You'. He became the vice President of Motown Records in 1972. During the course of his 50-year career in music, Robinson has accumulated more than 4,000 songs to his credit. via thisdayinmusic.com
*****
When it comes to guns, NBC's Chuck Todd is at least a honest libtard. Let's get rid of the 2nd Amendment.

In an appearance on NBC's Sunday Today early that morning, moderator Chuck Todd lambasted Republicans for being the reason gun control efforts were making no progress since they were in control of the House, Senate, and the Presidency. Todd ratcheted up his anti-gun stance during Meet the Press by promoting radical calls to abolish the right to bears by repealing the Second Amendment. And he did it by highlighting the writings of Bret Stephens, a never-Trumper turned liberal.

National Review's Charles C.W. Cooke addressed this several years ago after another mass shooting.

#related#You're going to need a plan. A state-by-state, county-by-county, street-by-street, door-to door plan. A detailed roadmap to abolition that involves the military and the police and a whole host of informants — and, probably, a hell of a lot of blood, too. Sure, the ACLU won't like it, especially when you start going around poorer neighborhoods. Sure, there are probably between 20 and 30 million Americans who would rather fight a civil war than let you into their houses. Sure, there is no historical precedent in America for the mass confiscation of a commonly owned item — let alone one that was until recently constitutionally protected. Sure, it's slightly odd that you think that we can't deport 11 million people but we can search 123 million homes. But that's just the price we have to pay. Times have changed. It has to be done: For the children; for America; for the future. Hey hey, ho ho, the Second Amendment has to go. Let's do this thing.

Mr. Cooke is a polite man. I would have said, "Bring it on MutherF*ckers.
*****
A Swifter, a stone and a banned substance. Russian skater, skier, bobsledder curler suspected of using banned substance.

Russian curling medallist Alexander Krushelnitsky has left the Olympic village and surrendered his accreditation after being suspected of testing positive for a banned substance, a Russian Olympic delegation official said on Monday

The Olympics have rules against performance enhancing drugs. Not so much in the State of Texas.

Performance enhancing drugs are illegal in competition. Just ask Jon Jones. And Anderson Silva. Also, Brock Lesnar. But that's just for biological males. If you're a tranny transitioning to male, it's totes ok in the name of tolerance.

Let's reacquaint ourselves with Mack Beggs. You may remember him/her from such stories as TOLERANCE: "Male" Transgender Wrestler Steamrolls Competition. In Female Division… and Texas Fights Back, Proposes Bill Banning Athletes for Steroids….

It's a year later and Beggs is still making all the other girls cry. As s/he kicks their not 'roided up asses.
*****

Interesting vacation destinations and agendas.
Surprising the M.E. isn't ranked higher?
*****

There is a reason why you are supposed to pump gasoline in approved containers. Another reason not to be smoking in the vicinity either. Genius Award Winner.
*****
There is a saying in Minnesota about its residents, Minnesota Nice. Minnesota Nice is is Tonight's Feel Good Story of The Day.

20 Volunteers Perform CPR On Man In Grocery Store For 96 Minutes Until Paramedics Arrived

When a man had a heart attack in a grocery story in a remote town in Minnesota, 20 people lined up and performed CPR on him for over an hour and a half until paramedics arrived - and he survived.
*****
Tonight's ONT has been brought to you by The Ultimate Picnic Tool.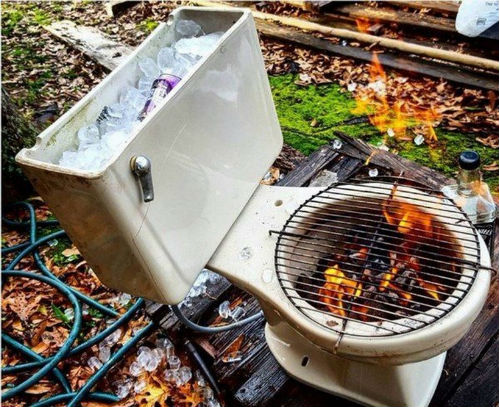 Notice: Posted with permission by AceCorp, LLC. Deer. Headlights. Some assembly required.

posted by Misanthropic Humanitarian at
09:05 PM
|
Access Comments