« You'll See Tonight's ONT In The Flesh
|
Main
|
Mid-Morning Open Thread »
February 16, 2018
The Morning Report 2/16/18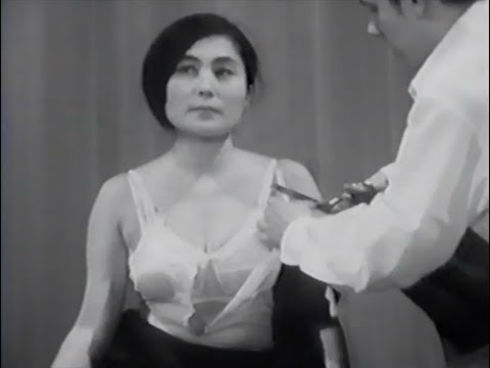 Good morning kids. Mercifully the weekend is here, and like yesterday I had hoped to not have to deal with the political grandstanding whoring that the evil Left - and everything they have said and done in the last 36 hours, let alone 150 years, justifies that label - but alas, I cannot. Because it's a war; a war for the hearts, minds and souls of every man, woman and child (the one's who manage to clear the birth canal and escape Planned Parenthood) in this nation.
As with everything else, they lie. If you can stomach it, listen to the words that narcissistic cretins like Chris Cuomo are told to recite (Lord knows, his simpleton intellect precludes him from actually writing what he mouths) and if you just substitute names, dates and adjectives, it's just a boilerplate screed for the crisis du jour; poverty, crime, racism, sexism, imperialism. Lots of "ism" (ironic that there isn't an "ism" in homophobia). But I'm going to go out on a limb here and state that if you really want to get at the root cause of what happened in Florida, it's the destruction of the nuclear family and Judeo-Christian morality and values that binds our society. And we all know who advocates that and why. It's funny that as angry as the Left gets, the one thing that sets them off more than anything else are those who advocate prayer in a time of crisis. It's quite striking, really. To that I say, pray. Good and hard. Pray for the restoration of morality and sanity to America and for the annihilation of Progressivism.
So far the President and key figures in the administration are taking the correct stance and in talking about mental health issues as well as other practical measures like pre-emptive intervention as well as arming of teachers and other school officials, they are once again wresting control of the narrative. Unfortunately, as with immigration and amnesty, some in the GOP would rather knuckle under, crawl and cuck. Hang tough on this, Mr. President.
And speaking of immigration, four separate bills died in the Senate yesterday, not being able to clear the required 60 vote margin for passage. While the most palatable of them, the Grassley Bill, which included all four of the President's key pillars/promises didn't pass, neither did any of the other disastrous bi-partisan efforts to destroy the nation. So, nothing in this case is way better than something and from a political standpoint, it gives PDT the ability to say that at least he tried to do the right thing but was blocked yet again by the Democrats. We're only about two weeks away from the sunsetting of DACA, rogue judges notwithstanding, so we'll see how things shake out at that time. I hope the Solicitor General and AG Lemmon 714 McSnoozerson advises him to scrap it and ignore the miscreant judges.
In news from the Insurrection, former Trump campaign adviser Rick Gates is reportedly set to accept a plea offer he can't refuse from Mugsy Mueller, Byron York has a fascinating piece on the Mike Flynn angle, the IBD editorial board is calling for an end to the Mueller shitshow and Sharyl Atkinson gave a fascinating lecture on the origins of the "Fake News" phenomenon during the 2016 campaign.
From hither and yon, China continues to play the long game in its bid for global domination, an analysis of the defense increases in the budget, conservative stalwart Dave Brat talks about learning what else is in the two-year budget deal that PDT signed last week, the other insane Leftist billionaire Tom Steyer is also quietly funding efforts to undermine our society via the ballot box and lastly, and first on the list since it is evidently a developing story, twin brothers, one of them an ex-teacher in NYC forced out on inappropriate relations with a student were arrested in apparent bomb plot. I assume these two will also be described as Hispanics of the white variety.
I repeat: Progressivism kills.
Anyway, links from around the world, across the nation and up your street. Have a better one and remain blessed.


posted by at
07:10 AM
|
Access Comments