« Important Breaking News from CNN: Woman Recounts Her Several Minor Brush-Offs of Dates Who Voted Trump as If They're High Drama
|
Main
|
The Morning Report 2/14/18 »
February 13, 2018
Tuesday Overnight Open Thread (2/13/18 ) Early ONT Edition, Woot & Woot
(The ONT Research Center)
***
Quotes of The Day
Quote I

"Much of the social history of the Western world over the past three decades has involved replacing what worked with what sounded good." Thomas Sowell
Quote II

"Whenever you find yourself on the side of the majority, it is time to reform (or pause and reflect)." Mark Twain
Quote III

"The lessons of paternalism ought to be unlearned and the better lesson taught that, while the people should patriotically and cheerfully support their Government, its functions do not include support of the people." Stephen Grover Cleveland, 22nd and 24th President of the United States, Second Inaugural (1893)
Quote IV

Let's clarify something – this Kim Yo Jong woman, a key leader in a giant death cult that is torturing and killing people at this moment, is not cute, not figuratively and not literally. She's not even a Pyongyang 6. Maybe at closing time. After a lot of soju. Kurt Schlichter
*****

The best minute of your life. It's time for the Manitowoc Minute.
Keep 'er movin'
*****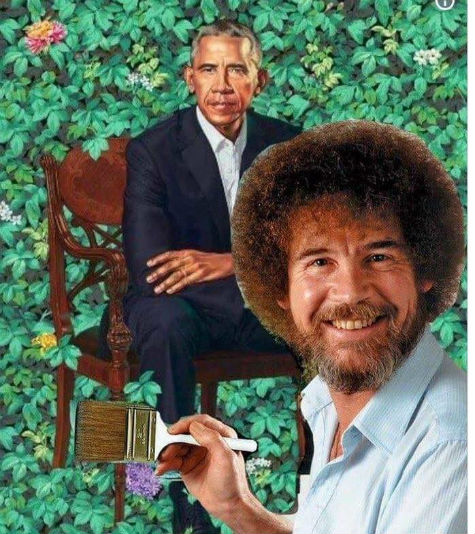 Mistakes or happy accidents?
Obama portraits.
You want art? You can't handle art.
*****

The IOC and the great goalie mask controversy.

USA Hockey goalies Nicole Hensley and Alex Rigsby may need to eliminate the Statue of Liberty from their goalkeepers masks because it may breach the International Olympic Committee's policy banning political symbols.

According to USA Hockey spokesman Dave Fischer, "discussions are ongoing" with the IOC after the groups claimed the Statue of Liberty images must be nixed from the masks, USA Today reports.
*****
Four years to prepare for the Winter Olympics. Fake News Unprepared News.

WLS-Ch.7, the ABC affiliate in Chicago, has apologized for mixing up the South Korean county that's hosting the Winter Olympic Games and a Chinese-inspired chain restaurant.

In a broadcast Saturday, the local news station had a story about the Olympics that included a graphic with a knockoff Olympic logo that read "P.F. Chang 2018." P.F. Chang's is a restaurant, while Pyeongchang is the county in South Korea where winter Olympians are currently competing.
*****
California continues its march, full speed ahead into insanity. The California Clean Environment Initiative

Activists in California can now move forward collecting signatures for an expansive ballot initiative that encompasses a world of non-evidence-based and fringe notions, according to California Secretary of State Alex Padilla.

The initiative would eliminate vaccination requirements for schools and daycares, banish genetically modified organisms, and prohibit basic water treatments with fluoride and chlorine. The initiative would ban more than 300 chemicals, including fire retardants, and it would order the removal of smart meters. These, the initiative claims, are "neither smart nor meters but intermittent samplers, not accurate, not accountable, [that] emit and receive unnecessary radiation."
*****
The ONT Musical Interlude
February 13, 1961, Frank Sinatra launched his own record label, Reprise Records, in order to allow more artistic freedom for his own recordings. Hence, he garnered the nickname "The Chairman of the Board." One of the label's founding principles under Sinatra's leadership was that each artist would have full creative freedom, and at some point complete ownership of their work. Reprise later became the home of many influential US acts such as Neil Young, Jimi Hendrix, Joni Mitchell, Randy Newman and The Beach Boys. via thisdayinmusic.com
***
February 13, 2016, All four members of English indie rock group Viola Beach, Kris Leonard (guitar and vocals), River Reeves (guitar), Tomas Lowe (bass guitar), and Jack Dakin (drums) along with their manager Craig Tarry, died in a car crash in Södertälje, Sweden. Witnesses said they saw the car fall through a gap on the E4 motorway bridge, which was open to let a boat pass. The band had played at the Where's the Music? festival in Norrköping the previous day. The band had been scheduled to support Blossoms on a tour of the UK and Ireland during February and March 2016. via thisdayinmusic.com
***
1920, Born on this day, Boudleaux Bryant, songwriter with his wife Felice. They wrote The Everly Brothers hits, 'Bye Bye Love', 'All I Have To Do Is Dream' and 'Wake Up Little Susie' as well as 'Raining In My Heart', which was a hit for Buddy Holly. Bryant died on June 25th 1987. via thisdayinmusic.com
*****
For every action there is a reaction. Poacher ended up as dinner for his hunted.

"It seems the victim was poaching in the game park when he was attacked and killed by lions," Limpopo police spokesman Moatshe Ngoepe said. "They ate his body, nearly all of it, and just left his head and some remains."

Police found a hunting rifle and ammo near the body.
*****

#Resist. City employees resign because of a woman being elected mayor.

ST. GEORGE — Eleven city employees in Hildale have resigned, including one who wrote that his religious beliefs prohibit him from "following a woman, and from serving on a board with apostates," said Mayor Donia Jessop, one of four nonmembers of the Fundamentalist Church of Jesus Christ of Latter Day Saints elected to office last November.

Hildale shares employees with Colorado City, Arizona, and Jessop estimates there are about 50 between the two, although the majority are in Colorado City.

She added that each of the employees who resigned provided the city with at least two weeks' notice and offered to help with the training of new employees during the transition, regardless of whether that goes beyond the two weeks.
The polite Resistance movement.
*****
Keep your friends close and your enemies closer. UK: Muslim on terror watch list gets job at Heathrow Airport.

JIHAD WATCH—"Airport bosses allegedly failed to carry out a full background check…The sex offender even took a picture of a plane from the runway to prove how close he got to the aircraft….A spokesman for SM Global Consultancy told the People all security procedures set by Heathrow Airport and the Civil Aviation Agency had been followed."
*****

Iconic firearms manufacturer prepares to file for bankruptcy. Remington Arms fighting for survival.

There's been much debate surrounding the so-called "Trump Slump" in the gun industry. How bad is it? How long will it last? Will it change the face of the industry? Is it even real? While we still don't have any concrete answers to these questions, there is one thing we know for certain: Remington Arms is struggling.

Last month, the firearms manufacturer – one of the oldest and largest in the country – began exploring options to restructure its $950 million debt. The company not only saw a significant drop in sales in 2017 but lost a number of its investors. The gun manufacturer has also been caught up in a handful of legal proceedings, including another lawsuit related to the 2012 Sandy Hook shooting.
*****
Do you know a person who becomes an assholeaggressive after a drink or two? MRI research shows why.

"Although there was an overall dampening effect of alcohol on the prefrontal cortex, even at a low dose of alcohol we observed a significant positive relationship between dorsomedial and dorsolateral prefrontal cortex activity and alcohol-related aggression," explains Denson. "These regions may support different behaviors, such as peace versus aggression, depending on whether a person is sober or intoxicated."
*****
Empty Valu-Rite bottles. A Saturday night and meditation. Genius Award Winner.

OREM, Utah -- Police arrested a man for trespassing and drug charges early Saturday morning after they say he used empty vodka bottles to break into the Orem Public Safety Building.

According to a statement of probable cause, Siosifa Lolohea was arrested early Saturday morning on charges of criminal mischief, criminal trespass with knowingly unlawful entry, and possession or use of a controlled substance.

Police say the man threw two empty vodka bottles through the front glass door of the Orem Public Safety Building, 95 Center Street, causing $500 in damage.

Lolohea "then entered the building and sat on the floor meditating until police arrived."
*****

Tips, loose change and needle nose pliers to petmorons at gmail. Or you can do the Twitter thing until I get another time out.
*****
Shoveling snow is Tonight's Feel Good Story of The Day.
*****
Tonight's ONT has been brought to you by Misogyny.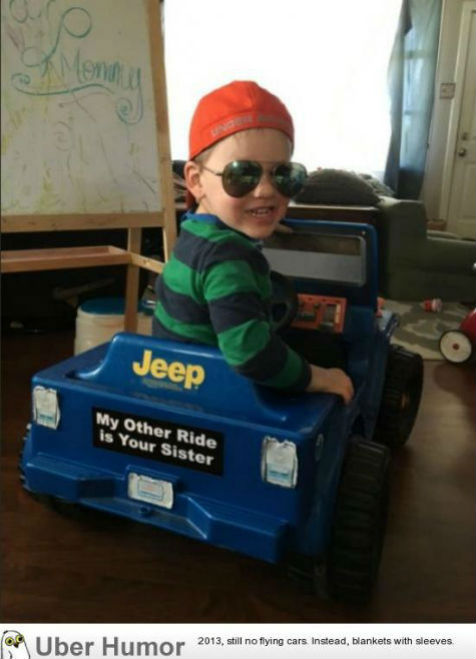 Notice: Posted with permission by AceCorp, LLC. The views expressed here are just that views.


posted by Misanthropic Humanitarian at
09:41 PM
|
Access Comments