« Sunday Overnight Open Thread (2/11/18)
|
Main
|
Mid-Morning Open Thread »
February 12, 2018
The Morning Report 2/12/18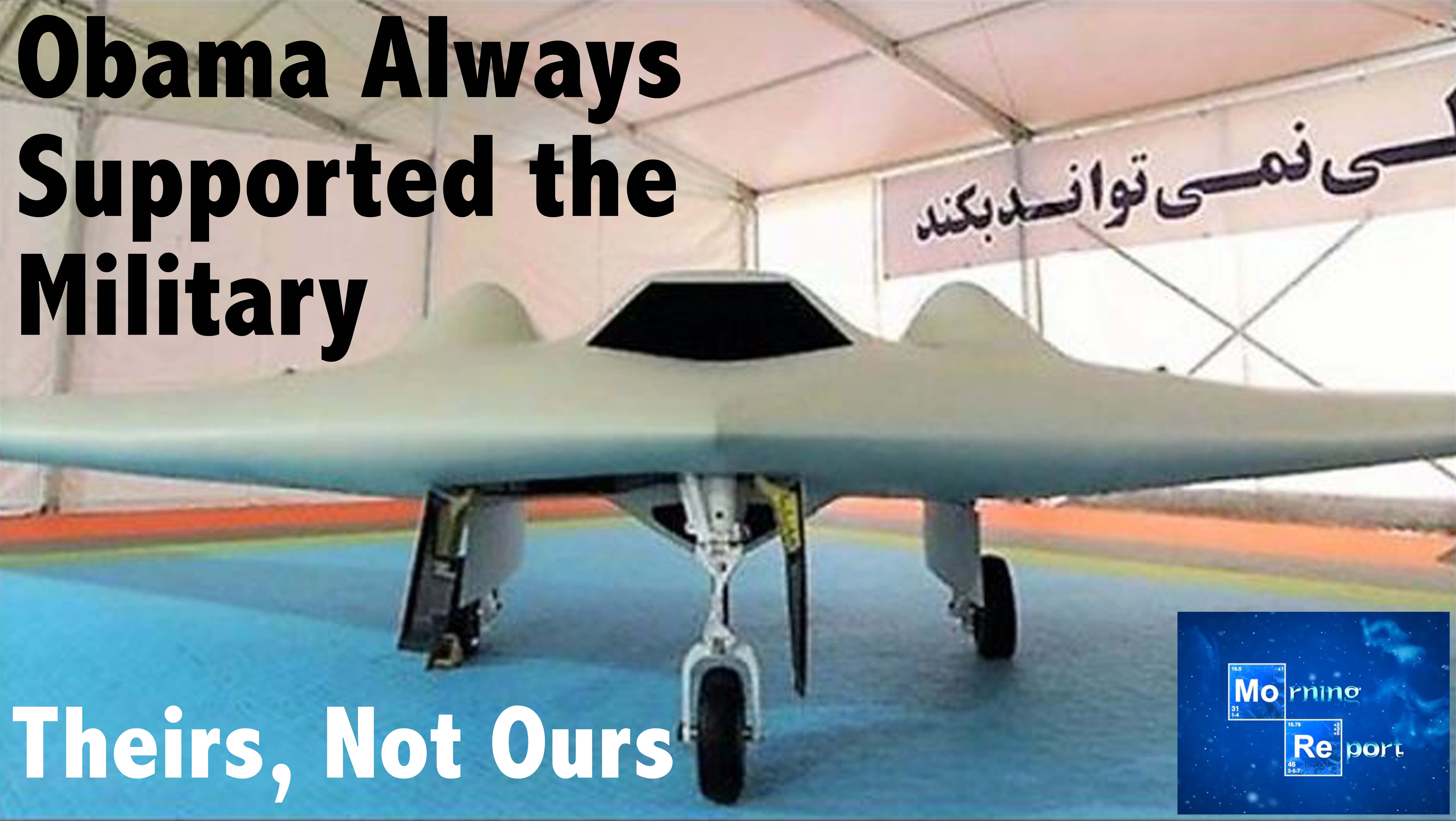 Good morning kids. A new week and up front is an international situation that is rapidly developing. No, not the Korean peninsula which we'll get to a in a bit but the Middle East. Iran has been fighting a proxy war with Israel as well as the US for nearly 40 years since the second-worst president in our history allowed what once was a modern, pro-western ally to turn into a totalitarian Dark Ages throwback. And with modern weapons and technology that are getting more sophisticated and dangerous. Apparently, an Iranian stealth drone launched from Syria entered Israeli airspace, prompting a massive retaliatory response by Israel. One IAF F-16 was forced or shot down, a rare occurrence indeed, and taken together with the appearance of this Achmedina-drone, despite its crude knock-off nature, and the alarm bells are going off. Recall that in 2011 a US stealth drone veered off course and crashed just across the Afghan border inside Iran. But Obama refused to allow the Pentagon to launch an operation to destroy it, and so it wound up intact in the hands of the Iranians. In any case, considering the massive level of the Israeli response to the drone and to the downing of one of its aircraft, no doubt the Iranians will respond in kind. Hold onto your falafels.
Back here in the States, the President is rolling out a $1.5 trillion infrastructure plan on the heels of signing that 2-year budget deal on Friday. I'm not going to panic (yet) but considering that Planned Parenthood was fully funded, Obamacare was not fully repealed (yet again) and shifting back to infrastructure, the GOP is floating the idea of a gasoline tax to pay for it, I'm not exactly filled with strength and confidence. There are some who say the American people as a whole are now fully on board with big government, to one extent or another, and to try and shrink it or at least make the case for same is a fool's errand. To which, I can only say that we have perhaps the best if not last opportunity to sell that message in the form of Donald Trump. Yes, I get that he's not ideologically conservative but he lives his life that way because that is the nature of conservatism; it's a way of life and not an ideology. If for no other reason than to restore fiscal responsibility is the fact that its the money and the spending and the social engineering that feeds and grows the Deep State, the very same Deep State that has given us Comey, Mueller, Strzok, Page, Rosenpenis, Yates, Lerner, Koskinen etc. etc.
And then there's the Amnesty/Immigration issue. We all know the score there. Son-of-Gang-of-8 is being floated but the President has already called that a non-starter. In any case, as with the budget, infrastructure and all the rest, the GOP - especially the Senate - is once again turning into PDT's biggest opponent. So far, it seems as if the Democrat-Left base is, unintentionally, our best ally insofar as they are opposing any sort of deal but for their own reasons which to say the least are not in keeping with ours. Well, at least Hillary Clinton will never be President of the United States of America, and I mean that both sincerely and sarcastically given the aforementioned.
Speaking of Clinton, the Clinton Dossier and Obama-gate, we have several links dealing with that continuing madness. First, PDT correctly tweeted that Schiff-for-brains' 10-page counter "meme-o" was intentionally crafted so as to force the former to reject its release, and the Dems are squealing for being called out on it. Meanwhile Devin Nunes has launched his own website in order to counter the smears and lies hurled at him from all directions. Good for him.
Meanwhile, as the media fawns all over Sister of Whoa, Fat!, it turns out that she's Josef Goebbels north of the 38th Parallel. If only NBC consulted with her before their idiot analyst inserted his foot into his mouth and insulted Koreans everywhere.
Anyway, links from around the world, across the nation and up your street. Have a better one and remain blessed.


posted by at
06:46 AM
|
Access Comments