« What All British Sports Look Like to Anyone Who Isn't British
|
Main
|
The Morning Report 2/13/18 »
February 12, 2018
Monday Overnight Open Thread (2/12/18 ) Someone Said Spring Is In The Air Edition
(Look what's happening tomorrow.)
***
(Do you have a dog in this hunt?)
***
Quotes of The Day

Quote I

There are only two seasons - winter and Baseball. Bill Veeck
Quote II

Love is the most important thing in the world, but baseball is pretty good, too. Yogi Berra
Quote III

I guess my thermometer for my baseball fever is still a goose bump. Vin Scully
Quote IV

Next to religion, baseball has had a greater impact on our American way of life than any other American institution. Herbert Hoover

Quote V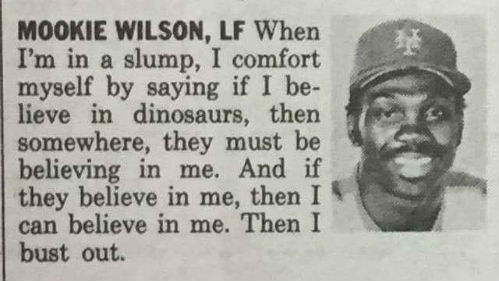 *****
Do you believe in polls? Do you believe this poll is really truly accurate?

A new poll proves that most Americans believe former President Barack Obama wiretapped the Trump administration and want a special prosecutor to investigate the incident.

According to Investor's Business Daily, the poll taken in the last week of January by IBD/TIPP, showed Americans "overwhelmingly believe the Obama administration 'improperly surveilled' Donald Trump's presidential campaign, and a majority say they would like to see a special prosecutor appointed to look into possible misconduct by the FBI and Department of Justice in spying on Trump."

That means 55 percent — well more than half — believe Trump over the media on a major issue stemming from the campaign and the presidential transition period.
*****
Under the category of: Culture. Flipping a coin for a tie is now considered racist. Who knew?

Instead, we had the age-old means of breaking a tie: the coin toss. Hamlin won.

Simple enough, right? Not so fast. Davis is black, and Hamlin is white. Just like at the Emmy or Grammy awards, identity politics is thrust into the limelight. And a whiff of racism is in the air.

Davis tweeted below. He claims that the U.S. Olympic team acted "dishonorably" by tossing a coin to break the tie vote. And he threw in the #BlackHistoryMonth2018 hashtag, as if the coin toss were somehow racist.
*****

There is one Catholic school that still believes in biblical principles. Sts. Peter and Paul Catholic School terminates employment of a homosexual school teacher.

"This weekend I married the love of my life and unfortunately I was terminated from my job as a result," Morffi said in a post on social media. "In their eyes I'm not the right kind of Catholic for my choice in partner."
*****
Albert Einstein, interesting quotes and the Theory of Relativity. He also has some forgotten inventions.

He held quite a few patents, including one for a refrigerator that would make the appliances much safer.

In the 1920s, nascent refrigerators used highly toxic, corrosive, or flammable compounds like sulfur dioxide or methyl formate as refrigerants. When passed through tubes and chambers while being pressurized and depressurized, these chemicals could efficiently cool a target chamber. However, moving them around required motors, and thus moving parts, which were subject to breaking down or leaking. When Einstein read a news article about an entire family in Berlin who died in their sleep by breathing in leaking refrigerant fumes, he resolved to do something about it.
*****
Al Gore and the rest of his Dooms Day weasels are pretty silent on this. The sun is growing colder.

By 2050, our sun is expected to be unusually cool.

It's what scientists have termed a "grand minimum" — a particularly low point in what is otherwise a steady 11-year cycle.

Over this cycle, the sun's tumultuous heart races and rests.
World wide ice fishing? How awesome would that be?
*****
The ONT Musical Interlude

https://youtu.be/jpBTgmPgFxs
***
*****

It appears that the JEF failed again. Syria still using chemical weapons.

UN investigators are looking into reports the Syrian regime used chemical weapons on at least two rebel-held towns in recent days. The reports mark at least the sixth time the regime of President Bashar Assad has used such weapons against civilian population centers.

The UN Commission of Inquiry on Syria said Tuesday it had received multiple reports "that bombs allegedly containing weaponized chlorine have been used in the town of Saraqeb in Idlib and Douma in eastern Ghouta." The allegation is likely to further increase tensions between the U.S. and Russia at the UN Security Council, where both countries are permanent, veto-wielding members. The U.S. complains that Russia, which backs the Assad regime, blocks any meaningful action against the Syrian leader's use of internationally prohibited weapons.

"We're getting chemical weapons out of Syria without having initiated a strike." President Barack Obama April 28, 2014.
*****

The Tea Party, RIP

It has finally happened: The Tea Party is dead.

The grassroots movement that fought so hard for fiscal sanity in government over the past decade is no more. It was killed off by the very same Washington establishment it sought to overthrow. Its death leaves proponents of limited government with some big questions: What went wrong? And what do we do now?

For me, it's personal. For years, the Tea Party was my life, and I have the the battle scars—and tattoos—to prove it. When I was the President of FreedomWorks, I worked side by side with tens of thousands of citizen activists as a Tea Party organizer, organizing protests and knocking on doors, hoping to topple the Goliath of government. But now the party's over.
*****
The TEA Party may be dead, but there are reasons why you got President Trump. Here is one of them.

The American Civil Liberties Union in Oregon filed a lawsuit against the federal government this past week challenging the presence of immigration deportation officers at courthouses in the state.
****
Carbon footprint and injuries, Canadian PM Trudeau's motorcade crashes.

Canadian Prime Minister Justin Trudeau's motorcade was involved in a car crash Friday evening that left at least three people injured, including a California Highway Patrol officer.

Trudeau, who was traveling in the motorcade at the time of the crash was not injured, officials said. His car was not involved in the collision, the CBC reported.
*****

Unless you've been completely hidden, everyone knows the Olympic Winter Games have started. Everything you wanted to know about the Olympic torch.

After 101 days of traveling by plane, train, automobile, Korean warship, zipline and even robot, the Olympic torch will finally reach the site of the Winter Games in PyeongChang, South Korea. This Friday, a lucky honoree will use it to light the Olympic cauldron in a grand, symbolic start to the games.

While the blaze looks like any other, its origins are special: It was lit not with matches or a Zippo lighter, but with a parabolic mirror, echoing rituals from Ancient Greece.
*****

Tired of your current occupation? This could be the new career for you.

TASTY ROLE Cadbury owner is hiring CHOCOLATE TASTERS – here's how to apply
The roles are open to those with "taste buds for detection" as the company seeks "honest feedback" on its sweet snacks
*****
Quite the father or a Genius Award Winner.
*****
The Kentucky State Choir Finals Tonight's Feel Good Story of The Day.
*****

The ONT has been brought to you by The ONTmobile.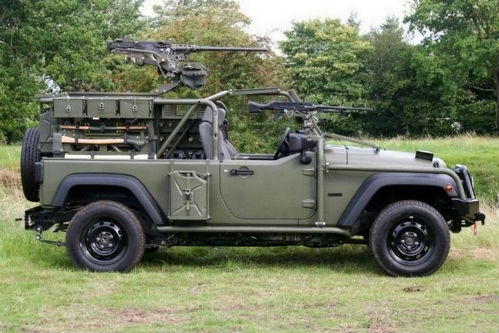 Notice: Posted with permission by AceCorp, LLC where we have been told get up, get up, get out of here, gone!

posted by Misanthropic Humanitarian at
10:09 PM
|
Access Comments