« The Last Two Free Members of the ISIS "Beatles," Who Killed Journalist James Foley, Captured in Syria
|
Main
|
Friday Night's ONT is Pretty Thin Gruel »
February 09, 2018
RUSSIAN COLLUSION, FOR REAL: CIA PAID $100,000 TO SHADY RUSSIAN SOURCE FOR DIRT ON TRUMP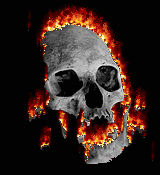 We seem to have a lot of ropes getting blown around in the wind that need some weighting to keep them down.
Note this story is going to claim the CIA paid to get their own stolen cyberweapons/hacking tools back and this Russian just insisted on offering dirt on Trump they didn't want.
That's absurd. How do you buy back your own cybertools? You already have the tools; the problem is that other people have them, and paying someone to send you a copy does nothing at all to stop him from selling other copies forever, to whoever he wants.
No, this is about the Trump dirt, and the cyberweapon thing is the cover story.
This has become intolerable, and large segments of the public will no longer tolerate it.
After months of secret negotiations, a shadowy Russian bilked American spies out of $100,000 last year, promising to deliver stolen National Security Agency cyberweapons in a deal that he insisted would also include compromising material on President Trump, according to American and European intelligence officials.

The cash, delivered in a suitcase to a Berlin hotel room in September, was intended as the first installment of a $1 million payout, according to American officials, the Russian and communications reviewed by The New York Times. The theft of the secret hacking tools had been devastating to the N.S.A., and the agency was struggling to get a full inventory of what was missing.

Several American intelligence officials said they made clear that they did not want the Trump material from the Russian -- who was suspected of having murky ties to Russian intelligence and to Eastern European cybercriminals. He claimed the information would link the president and his associates to Russia.

But instead of providing the hacking tools, the Russian produced unverified and possibly fabricated information involving Mr. Trump and others, including bank records, emails and purported Russian intelligence data.

The United States intelligence officials said they cut off the deal because they were wary of being entangled in a Russian operation to create discord inside the American government. They were also fearful of political fallout in Washington if they were seen to be buying scurrilous information on the president.
Yeah, you thought you were buying stolen cybertools, which cannot be bought back (and you already have them), but these guys just kept forcing this faked-up Trump dirt on you.
This cover story is the same as paying a blackmailer to "get back" a compromising photo, even though he still retains the negative and you have no idea how many copies he's already made, or how many people he's already sold them to, or how many additional prints he'll make off the negative.
No, they paid $100,000 (as a down payment for a $1 million payout) to get dirt on Trump before an election, and the "cybertools" claim is just a cover story, a legend.
Another lie.
It's time for jail cells -- at least.