« Weird News Dump
|
Main
|
Saturday Gardening Thread: Getting Real in Winter [KT] »
February 03, 2018
Thread before the Gardening Thread: Women and femme-identifying people fight [KT]
Serving your mid-day open thread needs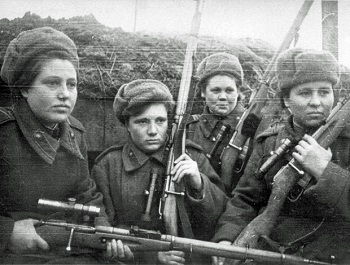 Women fighting real oppression
You may have heard about some conflict here in the USA over whether or not vagina hats are a sign of trans-phobia. But in the UK, activists have apparently progressed to actual fight clubs to release some of that left-on-left hostility.
We want to destroy the Conservative government. We want to bring down the Patriarchy.
David Thompson describes this new movement in: Quick, Men. To The Escape Pods.
Chunky tattooed ladies channelling their inner umbrage. Part fetish, part psychodrama, part delusional politics - feminist fight club is apparently a thing now . . .
Sorry. If you want to see the fight club video, you're going to have to follow the links. Too much for me to post on a Saturday. There's another video below the fold. "Irreverent", as the broadcaster calls it. Who knew that The Patriarchy was black?
Question for our White Privilege Educator friends: Is this kind of interchange what you were aiming for? Or were you more interested in lowering math scores for black students? The feminist performers in the video below are from Belgium, via the BBC. The video involves screaming. So you may want to skip this video, too,
You could read the comment threads on David Thompson's posts instead. More compatible with a reasonable weekend. Hope you have a good one.

posted by Open Blogger at
11:15 AM
|
Access Comments