« SOTU Thread 4: Wrap-Up and Post-Speech Spin from the Liberal Media and Their NeverTrump "Analysts"
|
Main
|
The Morning Report 1/31/18 »
January 30, 2018
Tuesday Overnight Open Thread (1/30/18 ) After The State of The Union Address Edition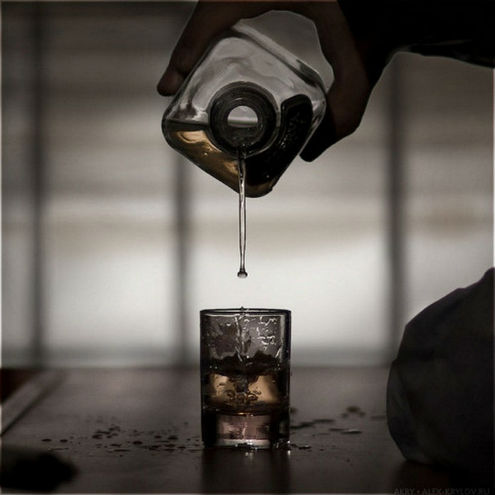 (Enjoy the Second Monday of the week)
*****
Quotes of The Day
Quote I

"In order to create change in our society, we must challenge current belief systems and force people to take a side - oppression or justice, cruelty or compassion. There is no humane way to kill someone who does not want to die." Melbourne Cow Save
Get the f*ck out of my face while I enjoy my medium rare rib-eye steak.

Quote II

"If you're too open-minded; your brains will fall out." Lawrence Ferlinghetti

Quote III

The tank, the B-52, the fighter-bomber, the state-controlled police and military are the weapons of dictatorship. The rifle is the weapon of democracy. Not for nothing was the revolver called an "equalizer." Egalite implies liberte. And always will. Let us hope our weapons are never needed — but do not forget what the common people of this nation knew when they demanded the Bill of Rights: An armed citizenry is the first defense, the best defense, and the final defense against tyranny. Edward Abbey
*****
Cosmo Cringe and The Chore Gap. Shoe0nHead exams SJW feminism. NSFW-video
*****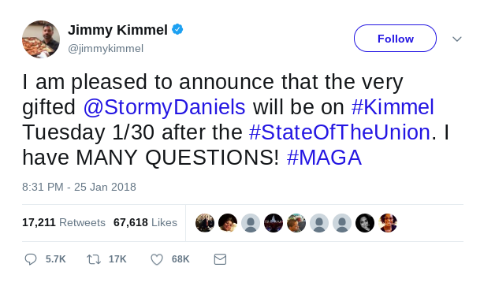 Wonder why Kimmel doesn't have the family members of Mary Jo Kopechne on his show?
Life is built with decisions. From what will I have for breakfast to when will I go to bed. Decisions, decisions, decisions. In November 2016 the American electorate had a decision to make. They could sit home, throw their vote away on a fringe candidate, vote for Hillary or vote for Donald. I was voting for the POTUS and not my church council president. I wasn't selecting a boy friend for one of my daughters. Or a dog sitter for my pets.

Piers Morgan has it all wrong on guns. He has it right on Hollywood culture. Donald Trump isn't perfect but don't preach to me about your Holiness.

Lower Grammy ratings. Hypocrisy and Hysteria called out by Paul Joseph Watson. NSFW-video
*****
The ONT Musical Interlude
January 30, 1961, The Shirelles became the first girl group to have the number one song on the US chart when 'Will You Love Me Tomorrow?' reached the top. The song peaked at No.4 in the UK. via thisdayinmusic.com
**
January 30, 1951, Born on this day, Phil Collins, drummer, singer, songwriter who was a member of Genesis who had the 1986 US No.1 'Invisible Touch', 1992 UK No.7 single 'I Can't Dance' plus six UK No.1 albums. As a solo artist had the 1988 UK & US No.1 single 'A Groovy Kind Of Love' plus six other US No.1's and four UK No.1 solo albums. Acting roles include Oliver, Buster and Miami Vice, also worked with Brand X. via thisdayinmusic.com
*****

There are problems with legally approved assisted suicide. Who would have thunk?

"[S]everal years ago, a House of Lords commission uncovered that Oregon death bureaucrats destroy all records used to compile their annual reports–meaning that there can be no effective independent inquiry or investigations. The HoL investigators also learned that the oversight agency has no budget or authority to investigate abuses."

They lie. They have to lie… at least until it's too late to stop the all-too-intended consequences.
*****
The sun can cause cancer. Artificial sweeteners are believed to cause cancer. Smoking tobacco can cause cancer and now E-Cig vapor may be cancer causing.

The growing popularity of electronic cigarettes has led to an increasingly fierce public health dispute—the great vape debate, if you will. On the one hand, there are doctors and advocates who insist that vaping is a relatively safe, appealing way for smokers to wean themselves off much more dangerous tobacco products. On the other, there are those who say that vaping's risks are unclear and might still rival that of traditional smoking. A study in mice, published today in Proceedings of the National Academy of Sciences, is sure to provide fodder for both sides.
*****

Holy Shit!!! Human waste to become fertilizer in outer-space?
*****
Drugs and alcohol, they make you more awake and Genius Award Winners.

A meth-fueled driver who capped off a box truck sexcapade in Queens by crashing into a car explained his predicament to cops by telling them "drugs and alcohol make you more awake," prosecutors said Sunday.

Stephen Walker, 38, and another man were high and having sex in the truck, which was parked in a lot near Kennedy Airport, when a jilted boyfriend of one of the men arrived at the scene, police sources said.
*****
Special kid, Special Olympian. Special trick. Tonight's Feel Good Story of The Day.

James Meiergerd won the hearts of his fellow students after he landed an astonishing trick shot during half-time at last week's basketball game. The shot was so impressive, in fact, he even caught the attention of the Harlem Globetrotters.

18-year-old Meiergerd is a senior student with Down syndrome at West Point-Beemer High School in West Point, Nebraska. In addition to competing in the Special Olympics, the teen is also an honorary member of his school basketball team.
*****
Tonight's ONT has been brought to you by Optimism.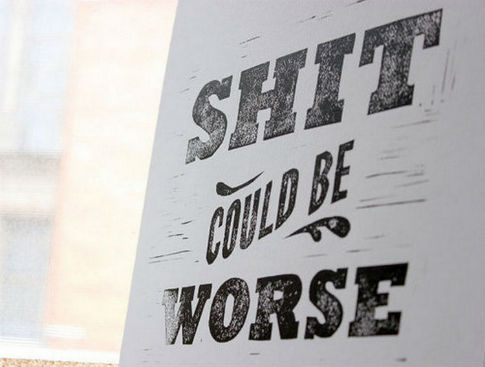 Notice: Posted with permission by AceCorp, LLC. Home of the Valu-Rite Happy Hour and cancer free ONT.


posted by Misanthropic Humanitarian at
10:34 PM
|
Access Comments