« Mid-Morning Open Thread
|
Main
|
CNN: "Cuckolding Can Be Positive for Some Couples, Study Says" »
January 25, 2018
The Morning Rant: J.V. Edition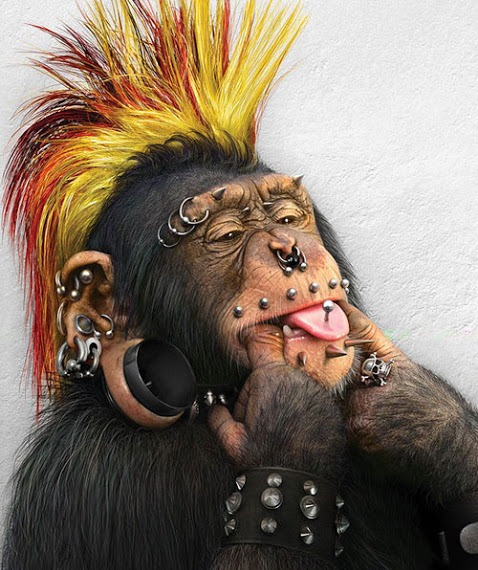 After being kicked and spat upon and treated terribly, we finally got sick and tired of it and started throwing poo. And it felt GREAT!
If this isn't a perfect example of why we have Donald Trump in The White House, it's pretty damned close. I harp on this point over and over, but it bears repeating: we fought a war of independence in part to get out from under royalty's thumb, and crowning a new class of untouchable elites is a very, very un-American thing to do. Congressmen deserve our scorn, because they have failed this country. Journalists deserve our scorn, because they have failed this country.
I am immensely proud of Sarah Huckabee Sanders. She is doing an excellent, admirable job, and I hope she continues to call out and, if necessary, abuse the fourth estate and the legislative branch.
And I'll bet she bakes a mean pie.
******
The author of this "study" is "the Executive Director of the Women + Girls Research Alliance at the University of North Carolina at Charlotte." Not a professor, and the descriptions of her career describe what sounds suspiciously like a journalist. I didn't bother to poke around too deeply, but I didn't see what her PhD is for. My guess is either journalism or education.
But I did find a photo. Care to guess?
"There's always stomach on the table and then I gotta write!": Physical space and learning in fat college women

Dominant "obesity" discourse research shows a strong correlation between fatness and poor academic outcomes among fat female learners at the postsecondary level. Little attention has been paid, however, to understanding the experiences of fat female learners from their own perspective. Interviews with 13 undergraduate women suggest that fat college women students experience the interactions of their fat bodies with the physical learning environment negatively. Classroom design and furniture contribute to fat women learners experiencing themselves as judged, devalued bodies and incapable learners.
So now it's the furniture's fault!
******
Yale let accusers text each other to coordinate testimony against male during Title IX hearing: lawsuit
Two female students at Yale formally accused a male student "only minutes apart" on the same day, saying he groped both of them on a bus and one of them months earlier in Paris.

They teamed up again by coordinating their testimony against the male – "who has been a conservative columnist for the Yale Daily News" – during the Title IX hearing itself, according to the accused student's new lawsuit against Yale.
What a coincidence...a conservative columnist.
"John Doe," whose parents immigrated to America in 2011, claims Yale found him responsible for sexual misconduct in spite of the fact that three witnesses walking behind him and "Jane Roe" in June 2016 in Paris did not see the alleged groping.

A few months later, nearly 20 witnesses also failed to notice Doe's alleged groping of Jane Roe and her "longtime" friend "Sally Roe" on "a chartered bus from Yale to Harvard" for the Ivy League schools' football game, according to the suit. It specifies that the bus trip had no connection to the university.
I have heard of these magical stealth gropes. I think they were brought to our shores by Russian bots in the early 2000s.
[Hat Tip: PoliticalHat]

******
I'd heard of
Robert Burns Night!
, but didn't realize how seriously it is taken. Burns isn't read much anymore, his work has been overshadowed by poets who can't rhyme their verse, or can't write verse at all.
Burns was quite the philanderer as well as being a titan of the Romantic period. This poem is probably his best known, but most of his work is accessible, even though he wrote much of it in a mix of English and "light Scottish."
To A Mouse

Wee, sleekit, cow'rin, tim'rous beastie,
O, what a panic's in thy breastie!
Thou need na start awa sae hasty,
Wi' bickering brattle!
I wad be laith to rin an' chase thee,
Wi' murd'ring pattle!

I'm truly sorry man's dominion,
Has broken nature's social union,
An' justifies that ill opinion,
Which makes thee startle
At me, thy poor, earth-born companion,
An' fellow-mortal!
I doubt na, whiles, but thou may thieve;
What then? poor beastie, thou maun live!
A daimen icker in a thrave
'S a sma' request;
I'll get a blessin wi' the lave,
An' never miss't!

Thy wee bit housie, too, in ruin!
It's silly wa's the win's are strewin!
An' naething, now, to big a new ane,
O' foggage green!
An' bleak December's winds ensuin,
Baith snell an' keen!

Thou saw the fields laid bare an' waste,
An' weary winter comin fast,
An' cozie here, beneath the blast,
Thou thought to dwell -
Till crash! the cruel coulter past
Out thro' thy cell.

That wee bit heap o' leaves an' stibble,
Has cost thee mony a weary nibble!
Now thou's turn'd out, for a' thy trouble,
But house or hald,
To thole the winter's sleety dribble,
An' cranreuch cauld!

But, Mousie, thou art no thy lane,
In proving foresight may be vain;
The best-laid schemes o' mice an 'men
Gang aft agley,
An' lea'e us nought but grief an' pain,
For promis'd joy!

Still thou art blest, compar'd wi' me
The present only toucheth thee:
But, Och! I backward cast my e'e.
On prospects drear!
An' forward, tho' I canna see,
I guess an' fear!
Sounds like the Democrat party, Hilary Clinton and the Deep State!
******
My Twitter Feed
My Twitter Feed&topic=world_news">

posted by CBD at
11:00 AM
|
Access Comments