« Food Thread: When In Doubt...Throw It Out! (Or Feed It To The Kids)
|
Main
|
Media Groundhog Day (MJ) »
January 28, 2018
Weekend Gun Thread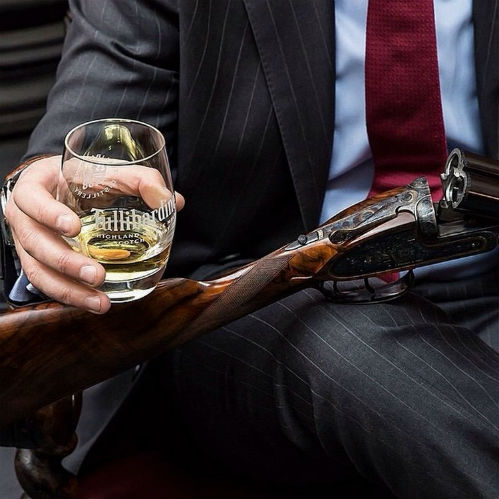 (What's wrong with this photo?)
*****
What happens when you introduce a Brit to shooting sports?
It's like sex. Afterward, you just feel like, "Whew, I needed that."

It is a great way to release stress.
***
Armed robbery=Felony
Possession of a firearm on school property=Felony
Shooting at a police officer=Felony
Yup, more gun control is needed.
I wonder how long a rap sheet this perp had?
***
This past week I received my monthly subscription of the NRA's American Hunter. The front cover stated LAST CHANCE FOR BIG SAVINGS AND A SPECIAL GIFT
I will check it out. The offer ends March 7th.
Other than the NRA are there any other firearm associations you belong to? If you belong to these groups do you recommend other Morons to join? What makes these groups worth joining?
***

California continues to hemorrhage good paying jobs. Weatherby relocates to Wyoming.

Adam Weatherby, grandson of founder Roy Weatherby and current CEO of the company, said the move away from California just made sense.

"We wanted a place where we could retain a great workforce, and where our employees could live an outdoor lifestyle," said Weatherby. "We wanted to move to a state where we can grow into our brand. Wyoming means new opportunities. We are not interested in maintaining; we are growing."
***

I like love shotguns. I probably use shotguns more than any other type of firearm. My first gun was a shingle shot 20 gauge. Before the tragic canoe adventure on The Big Chip i had single shots, pumps and over/unders. The one type that didn't go to the bottom was a semi-auto. Never had one.
But times have changed. Should I get the new Tavor TS12?

Among a host of new offerings on hand at SHOT Show 2018 from IWI US was their recently announced debut shotgun, which made a splash on Industry Day.

The new semi-auto Tavor TS12, in a nutshell, is a 15-shot self-loading shotgun that is just under 29-inches long overall.

Take a peak at this video and tell us what you think.
***
Spare shotgun shells 12 gauge and/or 20 gauge, loose change and tips to petmorons at gmail dot com.

Answer to opening question: Nothing, nothing at all.

posted by Misanthropic Humanitarian at
06:54 PM
|
Access Comments