« Another Open Thread
|
Main
|
The Morning Report 1/16/18 »
January 15, 2018
Monday Overnight Open Thread (1/15/18 ) Head Shaker Edition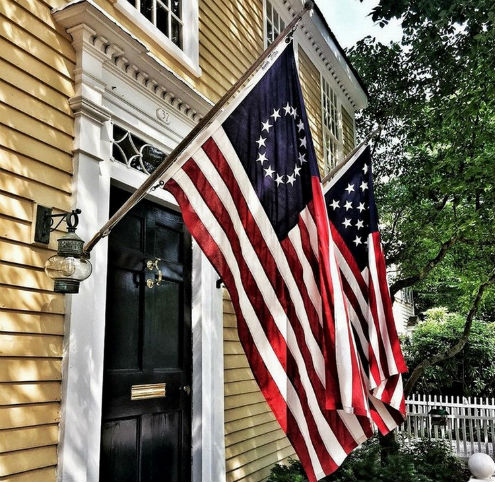 (Nicely decorated)
*****
Quotes of The Day

Quote I

"We spent the last few months trying to get ahead of this whole threat so that we could provide as much notification and preparation time to the public," ...I accept responsibility for this, this is my team, we made a mistake." Vern Miyagi, Hawaii's Emergency Management Agency Administrator
Quote II

"We no longer assume that the fossil fuel companies are innocent; in fact, if we identify them as guilty, it changes the reality . . . and that can spread like wildfire."New York City corporation counsel Zachary Carter
Quote III

"In terms of the bonus that corporate America receives versus the crumbs they are giving to workers to put the schmooze on is so pathetic. It's so pathetic,"Nancy Pelosi
Quote IV

"Procreation is becoming a global public health concern, rather than a personal decision. So when people do irresponsible things like having five children, we absolutely need to be calling them out."Kristen Pyszczyk
*****
Who knew the Europeans were so enlightened? Switzerland doesn't have the red carpet roll out for migrants.

A new civil rights act has come into force in Switzerland that prevents residents who have been on welfare in the past three years from becoming citizens unless they pay back the money they received to the state.

The new regulations will make it impossible for asylum seekers and migrants who have lived off state handouts in the last three years to become citizens even if they have lived in Switzerland as permanent residents for the required time to make a citizenship application, Kronen Zeitung reports.
*****
Money for nothing and Finns for free. A year ago, The ONT brought to you the story of Finland and their universal income. Finland still doesn't know if it is working.

But amid this unprecedented media attention, the experts who devised the scheme are concerned it is being misrepresented. "It's not really what people are portraying it as," said Markus Kanerva, an applied social and behavioural sciences specialist working in the prime minister's office in Helsinki.

"A full-scale universal income trial would need to study different target groups, not just the unemployed. It would have to test different basic income levels, look at local factors. This is really about seeing how a basic unconditional income affects the employment of unemployed people."

It makes them feel good. So if it feels good, do it. Right?
*****

Haven't had enough news from Europe? German steel workers strike for more benefits. Because money grows on trees.

Large German companies are required to give board-seats to representatives from their workers' unions, which makes the companies both more profitable and more equitable, so it's unusual for German workers to go out on strike, but 15,000 members of IG Metall union, the country's largest trade union, are engaged in short-term "warning strikes" against 80 companies for the right to take up to two years' worth of 28-hour working weeks, a kind of "work-life-balance" leave that has evolved out of the country's existing parental leave, but would allow workers to take extra time to care for aging relatives.
*****

Who knew Canadians could be racist and full of culture appropriation?
*****

They were expendable. Who? Men of course.


Of course. Men are expendable.

It's biological. Our role in reproduction is limited to a night of fun, however the survival of the species also requires men to hunt food, defend the village, and to do things that require someone to hold their beer.
*****

Senator Dick Durbin is an assholea race baiting hypocrite.

One wonders if Sen. Dick Durbin ever objected to the phrase "chain of custody" in judicial proceedings as evidence of racism in a justice system said to be unfair to blacks. Or maybe he thought "chain smoking" is a phrase coined by Klansmen watching slaves harvest tobacco. Has he ever participated in a chain letter?

The phrase "chain migration" is what Durbin and his fellow liberals like to call a racist "dog whistle," but this dog won't hunt.
*****
Under the radar fence building. Turkey is building fence along border with Iran. Seems good fences do make good neighbors.

ANKARA (Reuters) - Turkey has completed more than half of a 144 km (90 mile) wall on its border with Iran and will finish it next spring, the firm building the barrier said, as Ankara secures its frontiers from smuggling, illegal immigration and militant infiltration.
*****
Pennsylvania has legalized medical marijuana. Now medical marijuana users can legally own guns in PA.
IIRC completing the purchase application you have to state whether or not you use marijuana.
Does state law trump Federal law?
*****
The ONT Musical Interlude
January 15, 1941, Born on this day, Don Van Vliet, (Captain Beefheart), American musician, singer-songwriter and artist. Released the albums 'Safe As Milk', 'Trout Mask Replica', and 'Strictly Personal' with his Magic Band. His expressionist paintings and drawings have been exhibited in art galleries and museums across the world. Beefheart died on 17th Dec 2010 aged 69 from complications from multiple sclerosis. via thisdayinmusic.com
***
January 15, 1967, The Rolling Stones were forced to change the lyrics of 'Let's Spend The Night Together' to Let's Spend Some Time Together when appearing on the US TV The Ed Sullivan Show, after the producers objected to the content of the lyrics. Jagger ostentatiously rolled his eyes at the TV camera while singing the changed lyrics, resulting in host Ed Sullivan announcing that The Rolling Stones would be banned from performing on his show ever again. via thisdayinmusic.com
***
January 15, 1972, Don McLean's 'American Pie' started a four week run at No.1 in the US singles chart. The song is a recounting of "The Day the Music Died" (a term taken from the song) the 1959 plane crash that killed Buddy Holly, Ritchie Valens and The Big Bopper (Jiles Perry Richardson, Jr.), and the aftermath. The song was listed as the No.5 song on the RIAA project Songs of the Century. via thisdayinmusic.com
*****

Always read the fine print. Always.

But an ongoing court case in western Michigan is a real head turner. Consumers who jumped at a 30-day free trial membership at Family Fitness health clubs complained that they owed hundreds of dollars and couldn't cancel without paying sizable fees.

One consumer — who changed her credit card account to prevent further charges after a knee injury during a training session — discovered that a debt of $5,195 appeared on her credit report three years after she thought she ended the relationship.

Another consumer who won a free membership in a raffle charged that Family Fitness "imposed a host of unexpected fees upon him and only offered to cancel his membership if he paid a $250 cancellation fee," according to court documents in Kent County Circuit Court.
*****
The following was submitted via Twitter fastfreefall. He suggested Platinum Membership. You decide.
*****
A 1:45AM police complaint involving pizza slices and Valu-Rite Genius Award Winner.

Amber Llorens, a 44-year-old Westport resident, allegedly tussled with her husband George, 47, after they had gone to Domino's and purchased a pizza (the couple had earlier been celebrating a friend's birthday at a Fairfield bar).
*****
This rescue was previously covered here on The ONT. Policeman and drowning child reunited and Tonight's Feel Good Story of The Day.
*****
Tonight's ONT has been brought to you by Something A Parent Would Say.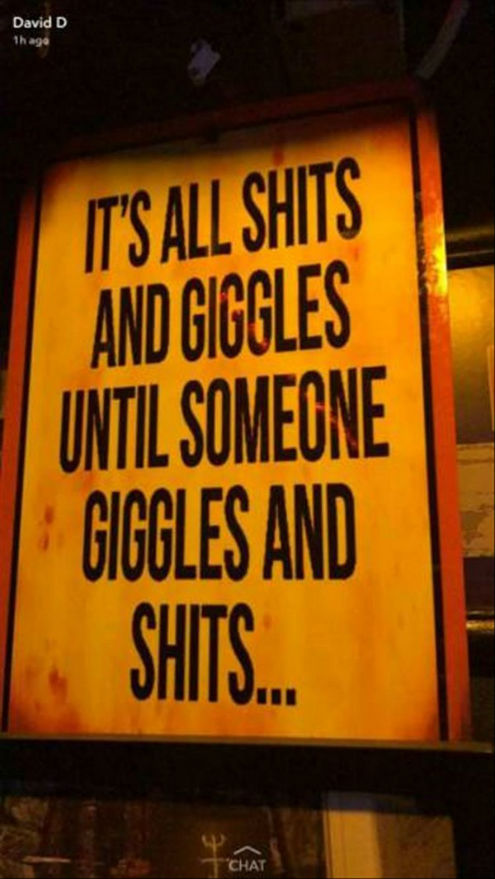 Notice: Posted with permission by AceCorp, LLC. Consumption of The ONT may impair your ability to operate heavy machinery or to wear pants.
Weekly commenter stats for week of 1/14/2018

Top 10 commenters:
1 [693 comments] 'J.J. Sefton' [97.32 posts/day]
2 [657 comments] 'Insomniac - mostly stable'
3 [456 comments] 'Christopher R Taylor'
4 [434 comments] 'Monk'
5 [430 comments] 'Miklos Molnar'
6 [411 comments] 'publius, the Persistent Poperin Pear'
7 [408 comments] 'rickb223'
8 [380 comments] 'chavez the hugo'
9 [373 comments] 'garrett'
10 [366 comments] 'Jane D'oh'
Top 10 sockpuppeteers:
1 [316 names] 'Miklos Molnar' [44.38 unique names/day]
2 [54 names] 'Axeman'
3 [53 names] 'Duncanthrax'
4 [44 names] 'The Political Hat'
5 [41 names] 'Preezy 44'
6 [39 names] 'freaked'
7 [36 names] 'Day that ends in Y'
8 [36 names] 'Buzzsaw90'
9 [35 names] 'Monk'
10 [34 names] 'Steve and Cold Bear'
*****

The ONT email petmorons at gmail dot com

posted by Misanthropic Humanitarian at
10:00 PM
|
Access Comments