« Mid-Morning Open Thread
|
Main
|
Open Thread »
January 15, 2018
The Morning Rant: J.V. Edition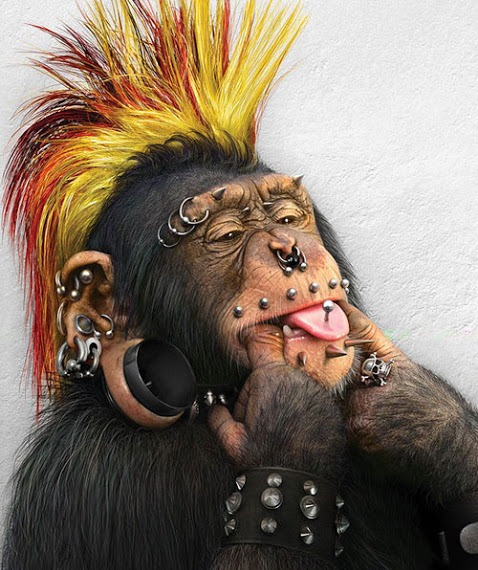 After more than 50 years, all the Palestinian liberation movement has achieved is locking their "people" into a perpetual cycle of anger and squalor and violence. Has there been a single success? Not really. They might has well have spent the last 50 years flinging poo instead of bombs.
Peace for Israel means security, and we must stand with all of our might to protect its right to exist, its territorial integrity. I see Israel, and never mind saying it, as one of the great outposts of democracy in the world, and a marvelous example of what can be done, how desert land almost can be transformed into an oasis of brotherhood and democracy. Peace for Israel means security and that security must be a reality.

On the other hand, we must see what peace for the Arabs means in a real sense of security on another level. Peace for the Arabs means the kind of economic security that they so desperately need. These nations, as you know, are part of that third world of hunger, of disease, of illiteracy. I think that as long as these conditions exist there will be tensions, there will be the endless quest to find scapegoats. So there is a need for a Marshall Plan for the Middle East, where we lift those who are at the bottom of the economic ladder and bring them into the mainstream of economic security.
Anyone care to guess which member of the White patriarchy said this? Obviously it was some Jooo industrialist with financial interest in Israel, or maybe some crazy Right-Wing religious nut-job. Who knows, but it's just so awful and Western and freedom-loving and "love thine enemy." Yuck.
******
Apparently Senator Gillibrand is a knuckle-dragging, booger-eating idiot.
I'm actually sort of impressed that Trump interviewed a candidate for anything, much less a very important position within The Administration! Why yes, you Leftist, pandering whore, all of the U.S. Attorneys ultimately report to the President. Who else should interview him? And the potential conflicts of interest? Yeah....that's a particularly dumb comment, because it applies to all appointees. For instance, that assumption would disqualify the President from interviewing a potential SCOTUS nominee.
But her blather isn't fact-based, it is a clear, partisan and embarrassingly stupid attempt to cast President Trump as unfit and manipulating. And it will fail, because it will disappear into the vortex of Democrat shit being spewed constantly.
I think that the law of diminishing returns applies to their increasingly lame attempts to delegitimize the President.
And I hope they keep it up for the next seven years.

******
This is funny. And I have no idea what this game is all about, nor do I care. But the skewering of the Hysterical SJW mindset is delicious.
******
Sometimes some odd and unconnected fact appears to remind me that we live in a wonderful country. This is one of them, and I have no idea why it fills me with glee. Perhaps the connection with our country's history, perhaps the reminder that we are so young, yet have done so much for the world.
******
&topic=world_news">

posted by CBD at
11:30 AM
|
Access Comments